She is a fashion designer who has graced the covers of Vogue and fronted campaigns for the likes of Marc Jacobs. So it is only natural that Victoria Beckham's two-year-old daughter Harper should want to follow in her successful mothers footsteps.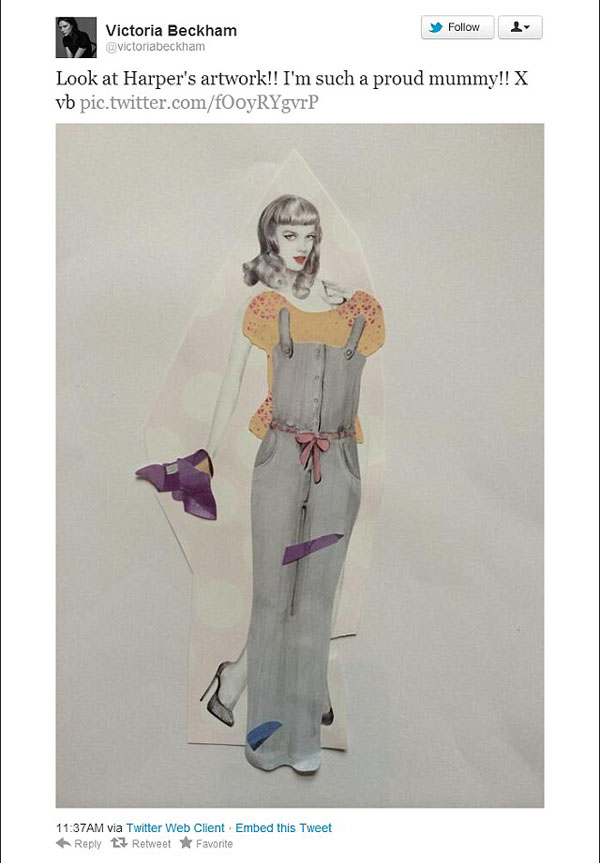 Proud mother Victoria Beckham shared some snaps of her young designer in training on Twitter on Wednesday, showing incredible promise for such a young artist. The mother-of-four was clearly having a lovely afternoon enjoying spending some quality time with her little girl. The 40-year-old fashion designer tweeted a snap of a collage her only daughter had done, of a woman wearing a peach floral blouse, dungarees and carrying purple high heels the paper doll's clothes were positioned in perfect place.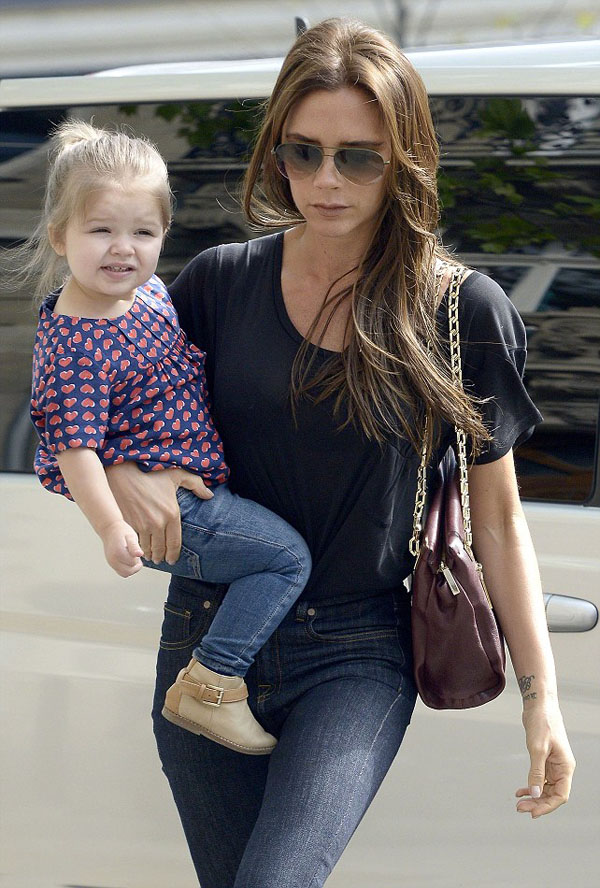 Proud mum Victoria Beckham captioned the shot: 'Look at Harper's artwork!! I'm such a proud mummy!!  X vb.' Shortly after tweeting the pic of the little girl's artwork, Victoria revealed where Harper had drawn her inspiration from. Sharing a snap of the Sticker Dolly Dressing Fashion Designer Spring Collection book Harper had been working from, it looked like Victoria's little girl could well be a fashion designer in training. Meanwhile in the latest line of luxury fashion magazine covers, Victoria will next appear on the cover of the Elle Singapore July 2014 issue.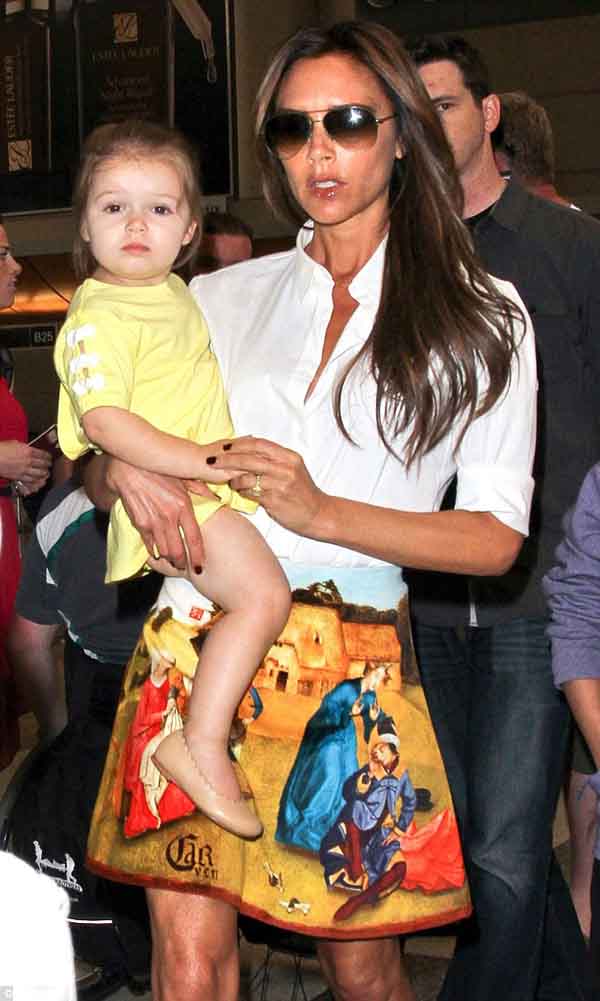 In an interview with the publication she said: 'People are probably surprised that I have a sense of humour. I like to take the mickey out of myself. 'As much as I take what I do very seriously, I also want to have fun. I like to poke fun at myself… And I think that surprises people.' While Victoria Beckham has tasted plenty of success with her label – winning the Best Emerging Luxury Brand at the 2011 Walpole Awards, and Designer Brand of the Year at the 2011 British Fashion Awards – she insists she doesn't feel the need to compete against other companies.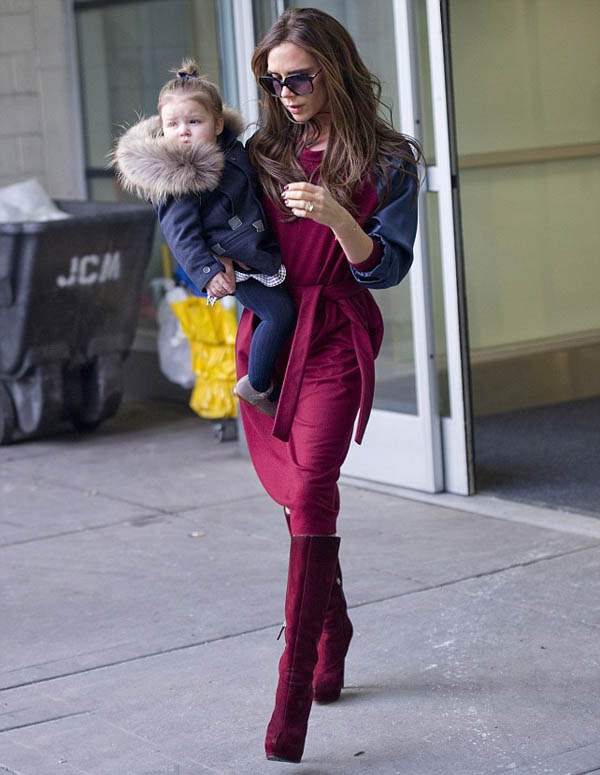 -dailymail