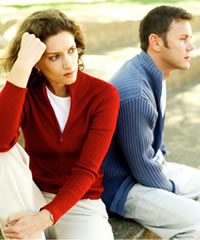 Losing confidence in intimate relationship is becoming very common for married couples these days. Nevertheless, being a good husband is the key to your side that may help you regaining the lost confidence in your marriage.
It sounds really very dull and boring when many married couples say that OUR INTIMATE RELATIONSHIP IS JUST GOING ON…!!! They use to say this desperately either they had love or arrange marriage. But the most case is with love ones which seems very sad and tragic. It clearly implies that you have lost confidence in your intimate relationship. The charm and attraction that you had prior to your wedding are fading away now. This all is because you may have stuck to a certain routine and attitude which is not pleasing for your counterpart and is main reason behind losing confidence in your intimate relationship. All the way, the cheers of a happily married life die when you compromise on situation and leave it on its own. Truthfully, it is never welcoming for a healthy married life. So, if you are looking forward with the same issue then it is time to make your partner feel well loved and adored more than ever before and regaining confidence in your intimate relationship.
Some fruitful tips to save your wedding and to move onwards with a confident and strong intimate relationship are there:
First of all let your soul mate realize her worth for you with little care and attention
Stay connected with her day long either by calls or have some chat
Spend all the available time with her
Make her feel comfortable with soothing words and actions though they are not needed
Make a routine of having candle light dinners and spending romantic nights
You can also excite your lonely wife with little kisses and hugs
Little priority to your intimate partner than your work helps regaining confidence in your wedding life
Keep your egoistic nose aside and resolve the conflicts peacefully by arguing less and listening more
Create an atmosphere of mutual understanding for good intimate relationship
Make your life partner feel special and precious by small surprises and gifts
You can strengthen your wedlock by pondering little bit on the habits of your life partner that what are her likings and disliking
Give a special place to your intimate relationship than anything else to have an exemplary wedding life
Take a leap from your routine and follow these tips so that you may have a remarkable intimate relationship and prove yourself a good husband. Change your attitude today and forever, all for the sake of your relationship and all to regain the lost confidence of your loving pal as it is the only way to go ahead with a wonderful, ideal and confident intimate relationship.