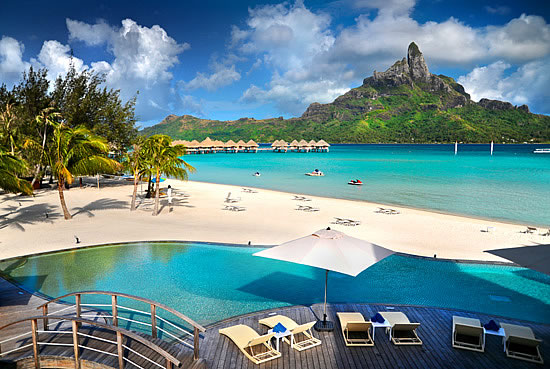 When famous luxury hotels get a massive facelift, it's the loyal followers who patiently wait for the doors to open again who suffer. So when these people are kept happy, rewards keep flowing in. That is exactly the glory Le Meridien Bora Bora is currently basking in. After a full renovation in 2011 the resort which boasts of "bungalows and villa suites, from Beach Bungalows or Lagoon Bungalows to the most romantic Overwater Bungalows featuring a large glass floor with amazing views of the lagoon and its marine life", the hotel has just won the 2012 Certificate of Excellence by TripAdvisor. But that's not where the buck stops. The hotel has also been named as Top Island Resort By Starwood Preferred Guests.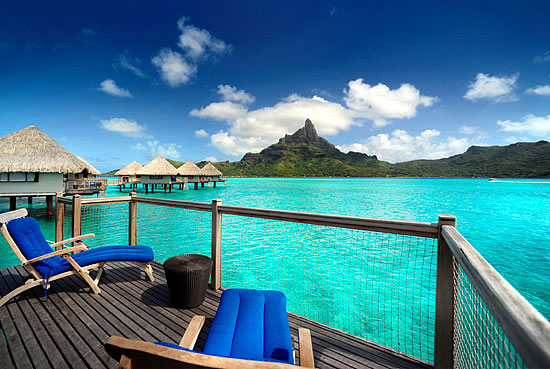 Starwood Preferred Guests has recently named the property 2012 Member Favorite for "Best Island Paradise," which is reserved for the top island resort. Le Méridien Bora Bora bagged votes in four categories including, "Best Exotic Escapes," "Most Romantic Retreats," "Best Small Wonders," and "Best Island Paradise." The in-house Le Tiaré restaurant sports intricate patterns created with tiny shells.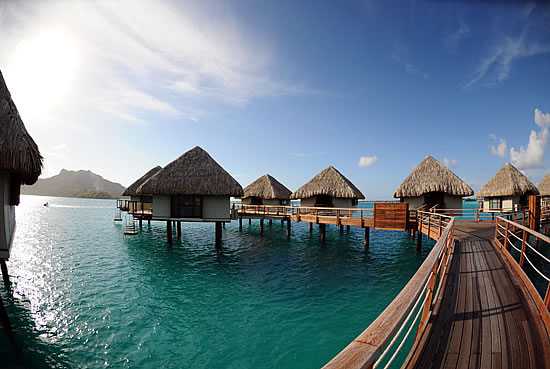 Post renovation additions include a 2,000 sq. foot swimming pool, a new Chapel and a new Manahau Wellness Center "inspired by the thousand-year history of the Polynesian healing arts". Guests can expect a new Ecological Center to open that will complement the resort's Turtle Sanctuary.