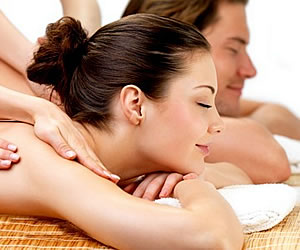 In Vegas there are many spas who particularly considered exceptional for spa treatments for man. it is often performed at a resort, destination spa, day spa, beauty salons. there are some treatments that are considered the top 5 manliest spa treatments in Vegas.
1. Body Wraps:
Body wrap in a spa is more likely to be treatment where you're slathered with a body mask made of algae, seaweed, mud, clay, lotion or cream, then wrapped for 20 minutes to keep you warm. Body wraps that use algae, seaweed, mud or clay are detox treatments that help a man to rid off the body of toxins through metabolic stimulation. Body wraps using shea butter and rich lotions are hydrating treatments geared towards softening the skin.
2. Raindrop Treatment:
Raindrop Therapy treatment begins with your spa artisan asking you to breathe in deeply, taking in the aroma of nine carefully selected essential oils that are then layered into your body in sequence one by one. After the spa artisan places several drops of each oil along your spine, after that oil will gently messaged into your body to engage your body's internal systems before moving on to the next oil application. Each oil has its own special purpose, from helping cure depression to helping guests recover from jet lag, and together the nine essential oils help bring balance to your body.
3. Shiatsu Massage:
Shiatsu is a type of massage therapy in which the therapist walks on the client's back, using bars and other props for support to vary pressure and weight. Practitioners trained to take a whole-body approach to wellness. In addition to offering massage to their clients, these practitioners may also assess diet, prescribe herbs. One distinctive example of shiatsu massage for the massage therapist is that it is a lot less stressful on the body than many other massage techniques.
4. Swedish Message Treatment:
Swedish massage is the most common type of massage at the spa. Swedish massage combines various hands-on techniques including gliding, kneading, and cross-fiber friction to break up muscle knots, called adhesions. If it's your first time at the spa or you don't get massage very often, Swedish massage is the perfect massage for you. Swedish massage promotes relaxation, eases muscle tension in a man body and creates other health benefits. Swedish massage will vary depending upon the quality and type of the spa where you are going in Vegas
5. Aromatherapy Treatment:
Aromatherapy massage uses essential oils derived from plants to affect your mood and alleviate pain. In aromatherapy massage, essential oils are mixed. The massage therapist use up to five oils in a mixture, and chooses the oils based on what you need. A relaxing aromatherapy massage, for instance, might have lavender or bergamot, while a massage for sore muscles might include peppermint and eucalyptus. This treatment releases stress and pain in the body. And it is becoming very popular in different spas in Vegas.