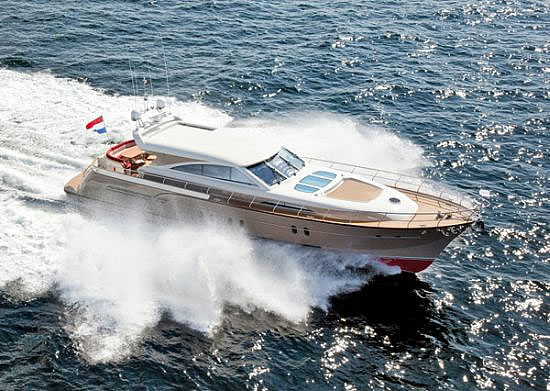 Noted for its intelligent layout, deluxe appearance, unique colors, superb finish, lightweight construction, exceptional elegant character and iPad controlled features; here's the Mulder Convertible 72, the largest convertible built by the Dutch-based Mulder Shipyard.Boasting naval architecture by Vripack and interiors by Guido de Groot, this largest Mulder Convertible recently delivered to her owner, has been designed on the lines of company's earlier successful Mulder 68 Convertible, but is 22 meters larger in size.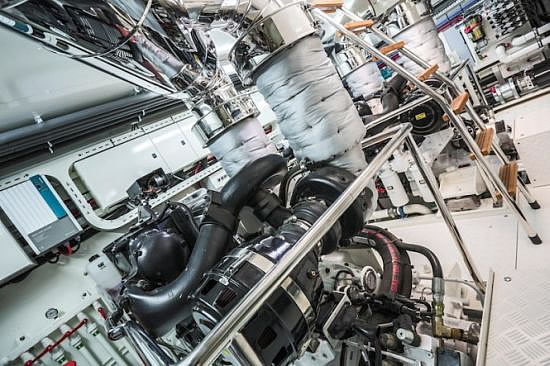 Deserved to be called a superyacht in every aspect, the vessel features a strong aluminum hull certified by Germanischer Lloyds, finest and luxurious bespoke interiors, and an exclusive iPad app which allows the owner to control some features with the touch of a button. Speaking about the iPad control, we have also earlier seen the iPad controlled luxury yacht Adastra which was unveiled in China.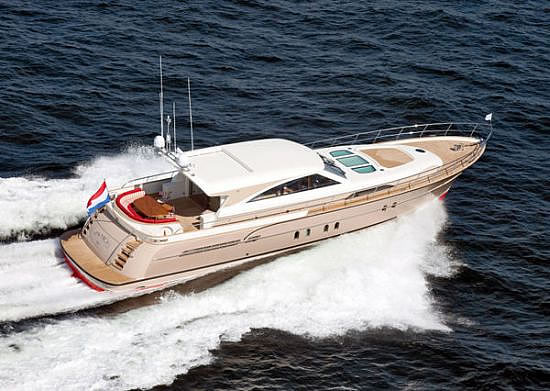 The new Mulder Convertible 72 has the lowest possible weight, thanks to an aluminum hull and superstructure and interiors crafted out of light materials. Her two Caterpillar C18 engines delivering 1,018 hp each, which has been installed in a very well-organized engine room, ensures the vessel to cruise at a maximum speed of 26 knots. Finished in high-gloss stainless steel, the insulated exhausts enhances its luxurious appearance.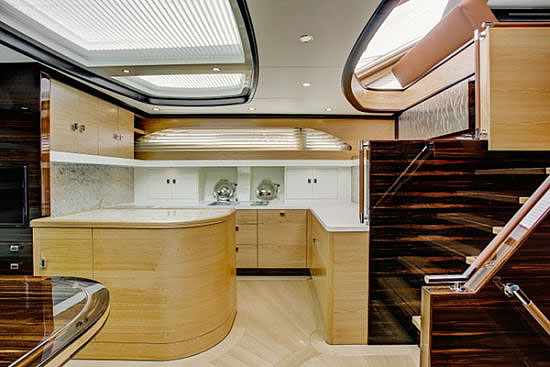 Further, the yacht also has round-bilged hull which comes with spray rails and stabilizers that guarantees optimal comfort in all cruising conditions. Designed in close collaboration with the owner, the vessel's spacious interiors comes finished in finest oak and high-gloss Makassar, and features robust leather sofas and other luxury furniture items.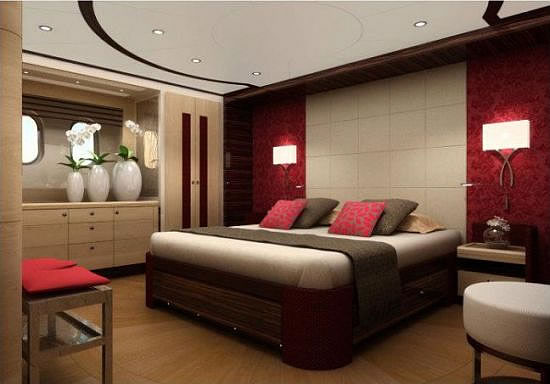 The owner's cabin and crew accommodation are located aft, and there's also a guest cabin fore. Exterior completes with bicolored hull, and decks that are equipped with Estec and various stainless steel accessories.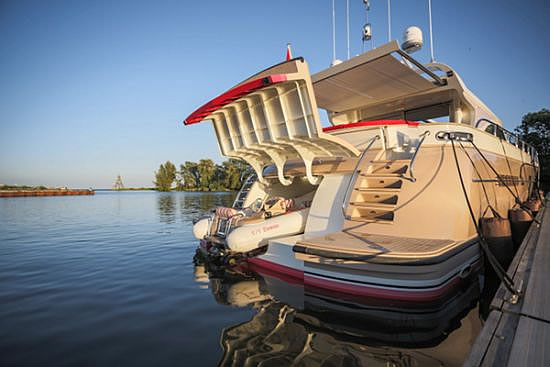 Also, the aft ship includes a garage for a 3.5 meter tender with jet propulsion and a hydraulic door. Further, the wheel house has a large sliding roof which can be opened hydraulically, and a large skylight with automatic blinds provides ample amount of light in the saloon. – Bornrich