The NBA announced the details of its 2020-21 schedule on Tuesday, and included in that was the league's board of governors approving the implementation of a playoff play-in tournament for one season.
Under the new format, the Nos. 7 and 8 seeds in each conference will each get two opportunities to win one game to earn a playoff spot. Meanwhile, the ninth and 10th teams in the standings will need to win two consecutive games to get a postseason berth.
At the conclusion of the regular season, the No. 7 seed will host the 8-seed, and the winner will clinch the 7-seed. The team with the ninth-highest winning percentage will also host the club with the 10th.
The loser of the No. 7 vs. No. 8 matchup will then host the winner of the No. 9 vs. No. 10 clash, and the winner of that game will be the 8-seed in its conference.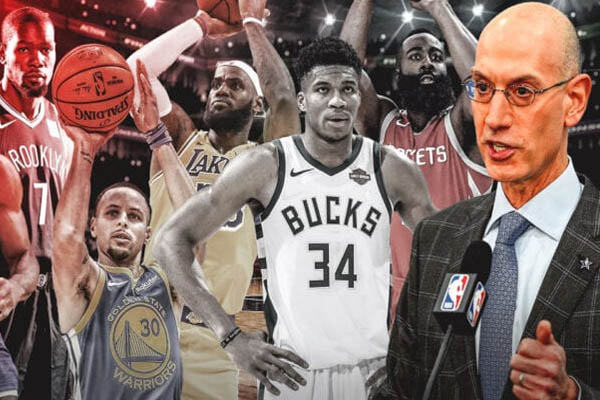 During the abbreviated 72-game regular season, every team will play three games against conference opponents, totaling 42 contests. Each set of matchups will consist of two home games and one road game, or one road game and two home games. The league office will randomly assign the setup.
Each team will also play two games against teams from the opposite conference, for a total of 30.
The NBA will release its schedule in two parts, with the first half out near the start of training camps (scheduled to open Dec. 1), and the second coming out toward the end of the first half.
The league has set aside an "All-Star break" on March 5-10, though it's been reported no All-Star festivities will take place due to the ongoing coronavirus pandemic.
The regular season tips off Dec. 22.