John Cena knows all too well about the "John Cena Sucks" song and he's not above teaching others more about the catchy tune. In an appearance on "Conan," Cena talked briefly about his surprise "Wrestlemania 32" appearance before getting into the subject of how WWE fans react to the multi-time world champion. 
[contentblock id=1 img=adsense.png]
Cena mentioned his love for hearing the crowd's excitement and the talk eventually turned to how many WWE fans often serenade him with the now-famous "John Cena Sucks" chant.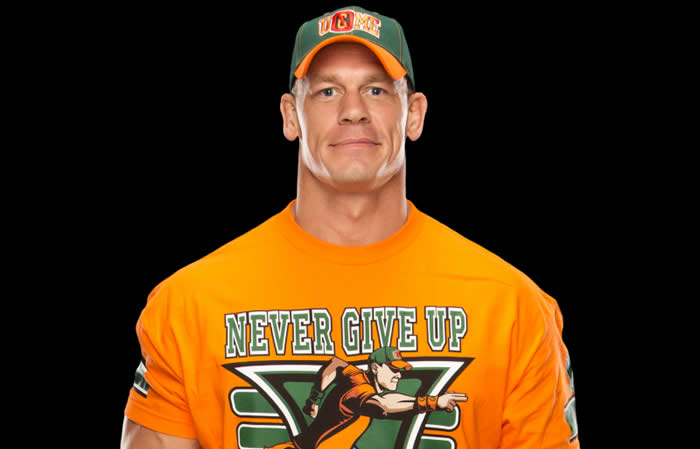 Cena also talked about how the chant has been turned into a kind of song before asking the live audience if they would like to learn how to sing the tune. The WWE Superstar then gave the live audience members a quick tutorial of how to sing the song before asking the audience and even host Conan O'Brien to join in. The audience obliged Cena with a quick rendition of the song and subsequently earned a smile from the long-time WWE Superstar.  
[contentblock id=2 img=adsense.png]
While Cena may delight in the occasional song lecture, most fans of his would probably still want to see him back in the ring. After his "Wrestlemania 32" appearance, a lot of fans now believe that Cena may be ready to make his in-ring return very soon. 
According to Forbes, there's also a chance that Cena may enter into a feud with Bray Wyatt when he eventually makes his return, given the events of "Wrestlemania 32." For those who may have missed it, Cena showed up to help The Rock dispatch the members of the Wyatt Family at the pay-per-view, so the vanquished foes may be seeking some measure of payback upon the former champion's return. 
[contentblock id=3 img=gcb.png]
For now though, both the WWE and Cena himself have yet to announce exactly when he will be making his return to action, but with any luck, the former world champion will be hearing those "John Cena Sucks" renditions inside arenas once again very soon.