President Obama has led tributes to Stuart Scott, the longtime SportsCenter anchor and ESPN personality who died today from cancer at age 49. The network says Scott died Sunday and had fought cancer since a diagnosis in late 2007, remaining dedicated to his craft even as he underwent chemotherapy, radiation and surgery. In his sports presenting career, which began in 1987 in South Carolina, he rose from local stations to prominence on the national sports network, coining now-unavoidable phrases including the celebratory 'boo yah'.
[contentblock id=1 img=adsense.png]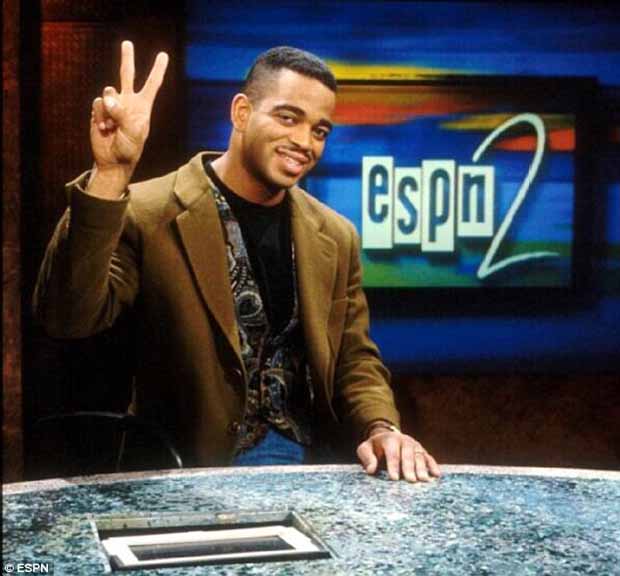 The President today praised Scott, saying he will 'miss' the presenter, who 'entertained… and inspired us'. Obama, who was interviewed by and played basketball with Scott in 2008, said: 'I will miss Stuart Scott. Twenty years ago, Stu helped usher in a new way to talk about our favorite teams and the day's best plays. 'For much of those twenty years, public service and campaigns have kept me from my family – but wherever I went, I could flip on the TV and Stu and his colleagues on SportsCenter were there.'
[contentblock id=2 img=adsense.png]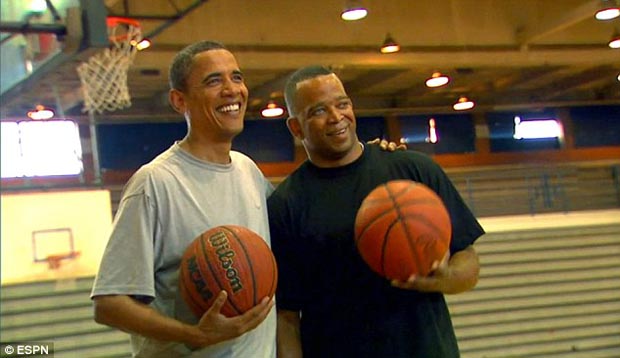 'Over the years, he entertained us, and in the end, he inspired us – with courage and love. Michelle and I offer our thoughts and prayers to his family, friends, and colleagues. ' Scott's other famed contributions to the sports vernacular include 'cool as the other side of the pillow' and 'He must be the bus driver cuz he was takin' him to school.' He presented endless specials, games and finals, and interviewed high-profile figures like Tiger Woods and Michael Jordan, as well as Obama. When the news of his death broke, ESPN colleague Hannah Storm fought back tears announcing the news.
[contentblock id=3 img=gcb.png]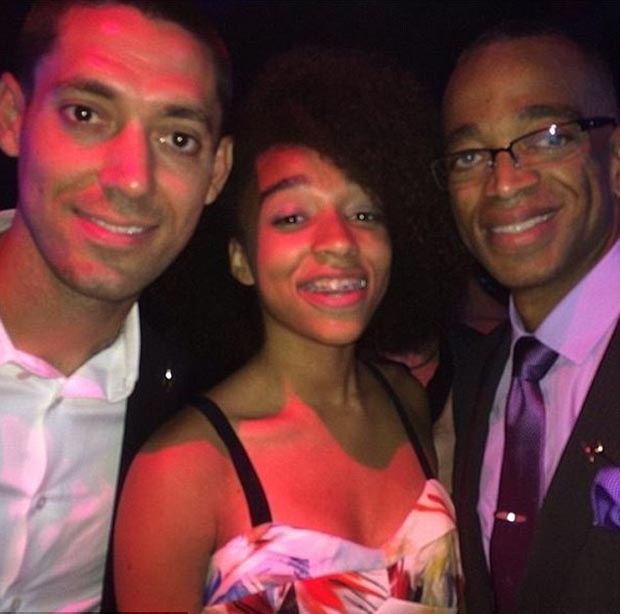 Scott accepted the Jimmy V Perseverance Award at the ESPYs in July. During his speech, he told his teenage daughters: 'Taelor and Sydni, I love you guys more than I will ever be able to express. You two are my heartbeat. I am standing on this stage here tonight because of you.'
Born in Chicago, Scott attended high school in North Carolina. After graduating from the University of North Carolina in 1987, Scott worked at three TV stations in the southern U.S. before joining ESPN for the 1993 launch of its ESPN2 network. He often anchored the 11pm SportsCenter, where he would punctuate emphatic highlights with 'Boo-ya!' or note a slick move as being 'as cool as the other side of the pillow.' Scott went on to cover countless major events for the network, including the Super Bowl, NBA finals, World Series and NCAA Tournament. He also interviewed President Barack Obama, joining him for a televised game of one-on-one. In 2001, Scott returned to Chapel Hill as the university's commencement speaker. Scott was first diagnosed with cancer in November 2007 after he had to leave the 'Monday Night Football' game between Miami and Pittsburgh to have his appendix removed. Doctors discovered a tumor during surgery, though Scott never specified what kind of cancer he had. He underwent chemotherapy again in 2011.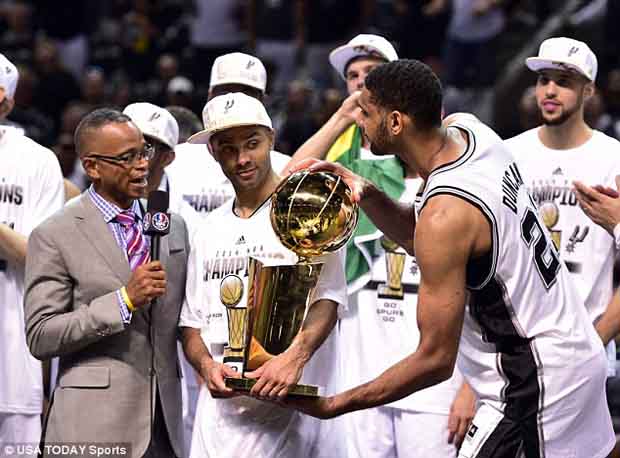 Scott made a point of continuing to live his life – at work and outside of it. 'Who engages in mixed martial arts training in the midst of chemotherapy treatments?' Skipper said in ESPN's statement. 'Who leaves a hospital procedure to return to the set?'
Scott is survived by his parents, O. Ray and Jacqueline Scott; siblings Stephen Scott, Synthia Kearney and Susan Scott; his daughters Taelor, 19, and Sydni, 15; and girlfriend Kristin Spodobalski. As he accepted the award named for former N.C. State coach Jim Valvano, who died of cancer in 1993, Scott noted: 'When you die, that does not mean that you lose to cancer. 'You beat cancer by how you live, why you live, and the manner in which you live,' Scott said. 'So live. Live. Fight like hell.'