From Goldfinger to No Time To Die, Bond has never been this far from his Aston Martin DB5. This car has likely been in his DNA for over 50 years. The exclusive partnership between Aston Martin, EON Productions, and The Little Car Company brings you the Aston Martin DB5 Junior No Time To Die Edition.
Limited production of 125 vehicles.
No bond without gadgets
Mini weapons
Did you find yourself in a difficult situation? Do you need a short break? You're going to need some guns.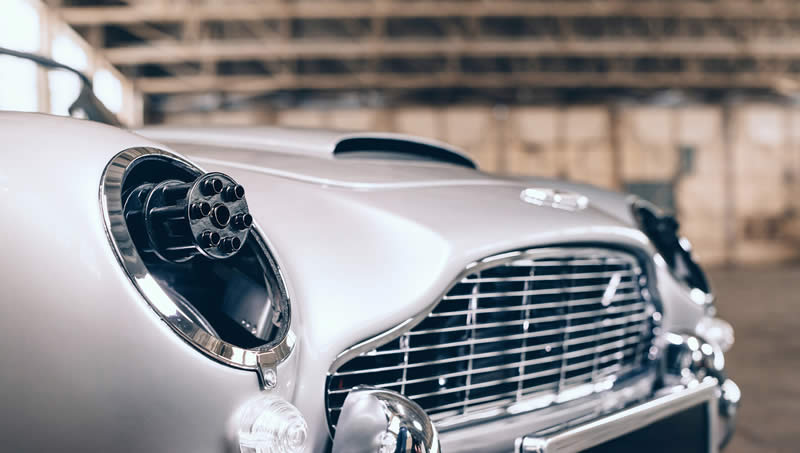 Until 1964, Bonds DB5 was content with two .303 caliber machine guns popping out of the indicator lights. But times have changed and the bad guys are better equipped, so Aston Martin upgraded No Time To Die.
When the time is right, your headlights will fall to reveal two mini cannons ready to show your enemies who is the boss. Unfortunately, Q forgot to add ammo to the DB5 Junior, so hopefully, your enemies will be convinced by the noise and muzzle flashes.
Cycling digital plate
In the 1960s, Bonds DB5 relied on a range of front and rear turntables to attract less attention from unreliable characters.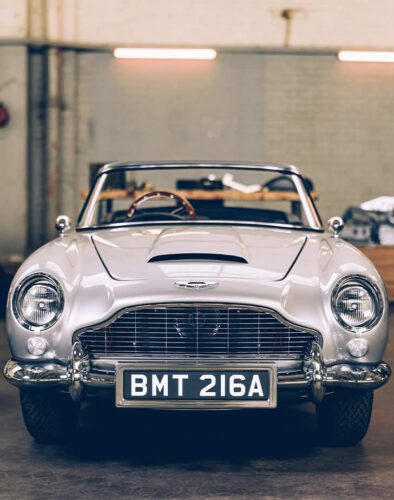 For the latest film, these were upgraded to digital LCD panels and reduced to 66% for the DB5 Junior. Using the same hardware and software as real movie cars, these screens can even be customized to show customers a message, video, or their own license plate, which is fraud at best.
Ultimate Disappearance Law
Just like the original car, the DB5 Junior: No Time To Die version can create a smokescreen to aid in a successful escape. Smoke emitted from the rear "exhaust" is fed by a power source with a capacity of one hour between refills, enough to mask your escape.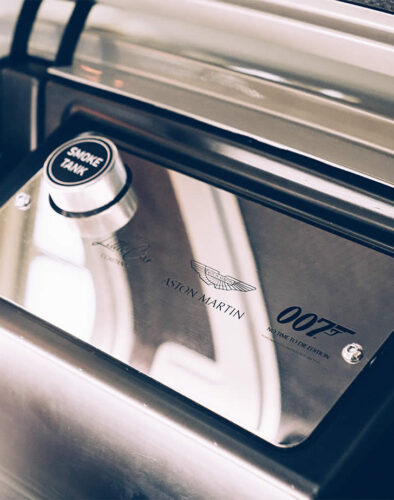 Running circles
As seen in the No Time To Die trailer, donuts come in handy when trapped in a tight situation. The aptly named 'Skid Mode' promises to disorient the villains to come.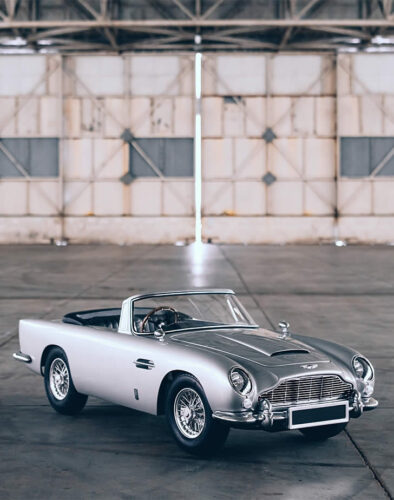 Hidden gadget panel
And how do you use Gatling guns? Just like Bond: the devices in the car are activated via a control panel. All of the controls are hidden in the passenger door panel to enable the craftsmanship that was developed around the real movie cars by Qs. Secret agent power at the push of a button.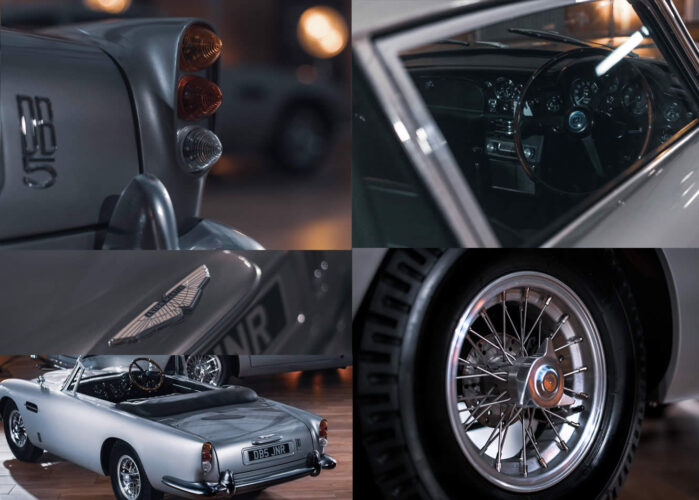 Extremely smart and devilishly handsome. The DB5 Junior: No Time To Die Edition showcases exceptional craftsmanship, with each car meticulously handcrafted in the UK like the original DB5.