Jennifer Lopez kicked off the FIFA World Cup 2014 in style on Thursday, as she performed at the Opening Ceremony in Brazil. The 44-year-old singer showed off her incredible figure in a sparkling leotard she sang the official FIFA song We Are One (Ole Ola) alongside rapper Pitbull and singer Claudia Leitte.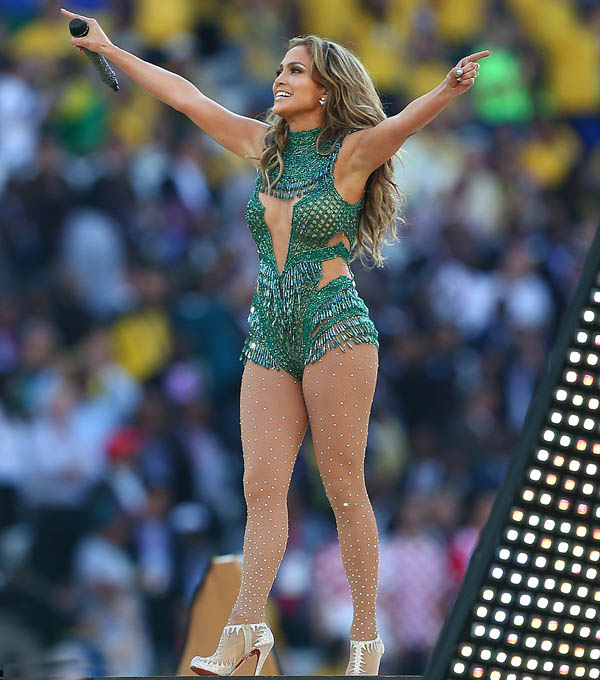 There had been initial reports that Jennifer was due to drop out, but by the looks of her energetic performance there was nothing that could have kept her away from the stage. The song is the lead single from the World Cup album, and follows on from Shakira's 2010 anthem Waka Waka. The trio put on a spirited show as they jumped up and down on stage, swaying their arms and encouraging the screaming crowds to join in. As they finished the song and walked around the stadium.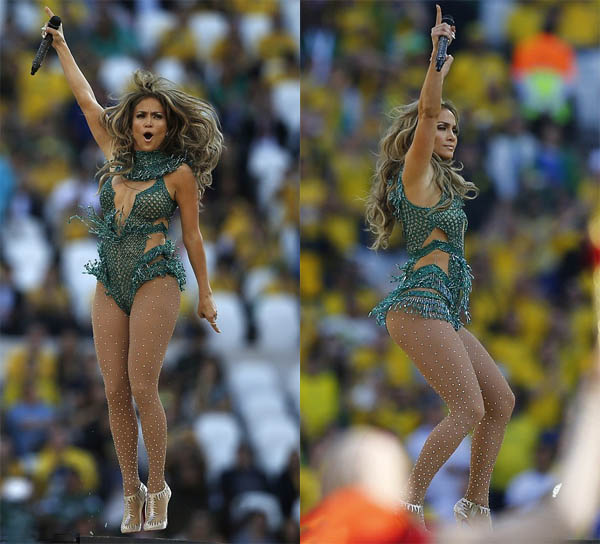 Jennifer looked overcome with emotion and almost tearful as she mouthed 'thank you' to the crowds and touched her chest with her hand. It has certainly been an emotional time for Jennifer, who after splitting from her boyfriend Casper Smart, was rumoured not to be making an appearance today. There had been reports that Jennifer was bouncing back to happiness with dancer Maksim Chmerkovskiy – but J-Lo has since denied the report, tweeting: 'No I'm not. rumors nottrue' responding to a question about the romance from a fan.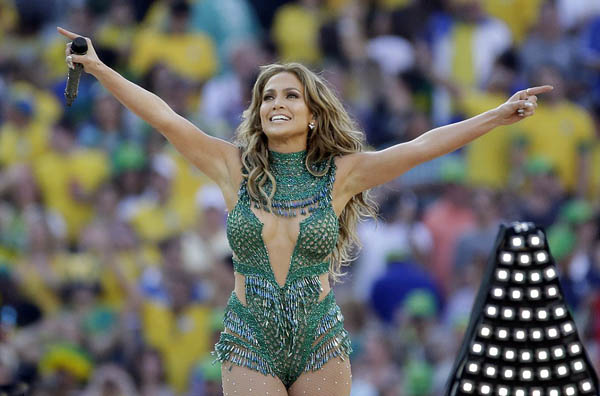 People reported that J-Lo met the 34-year-old hunk through mutual friend Leah Remini and claimed the two having been taking their time getting to know each other, as they are both busy with their careers. He danced with her at the [American Music Awards last November] and they kept in touch,' a source told the publication. Maksim was previously linked to Kate Upton, who at 22 is exactly half the age of J-Lo.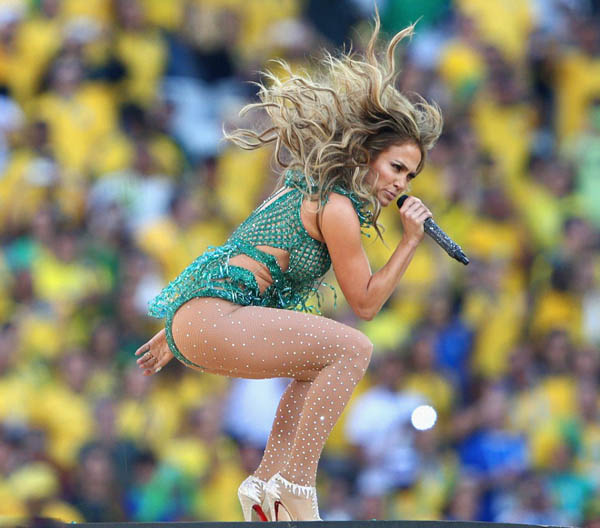 Meanwhile, appearing to confirm the rumours, Jennifer and Leah attended Maksim's brother Val's birthday party in Los Angeles in March. And the insider believes they may become an official couple, saying: 'I think they could. Who knows what will happen?' But multiple sources with Us Weekly deny the romance, saying that the two are 'just friends'. However J-Lo did comment on whether or not she and Maksim are friends.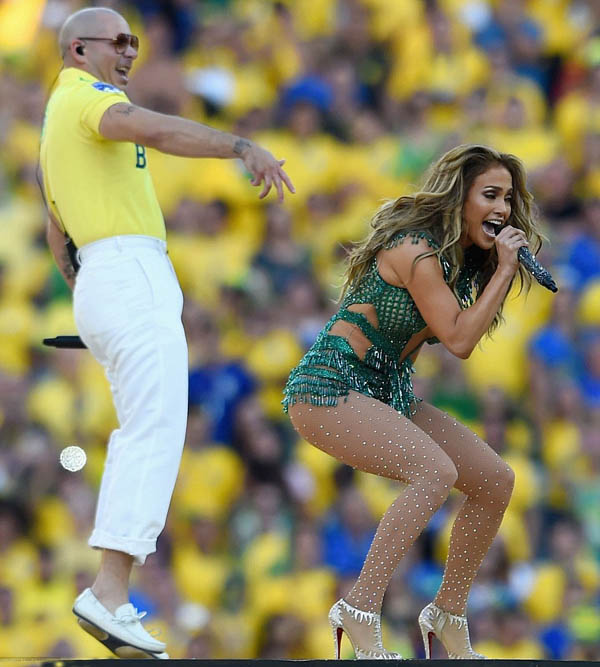 Meanwhile, it is being claimed by sources with Radar Online that Jennifer drove Casper away through her fitness obsession. It emerged earlier this month that the 27-year-old dancer had sent transsexual model Sofia Vissa a revealing photo of himself where all he's wearing is a pair of boxer shorts. The image first appeared in InTouch. And on Friday a source confirmed to Mail Online that the American Idol judge and Smart – who had been together for two-and-a-half years – had split. Following initial reports Jennifer was said to drop out of today's performance, a spokesperson for the star stated earlier this week: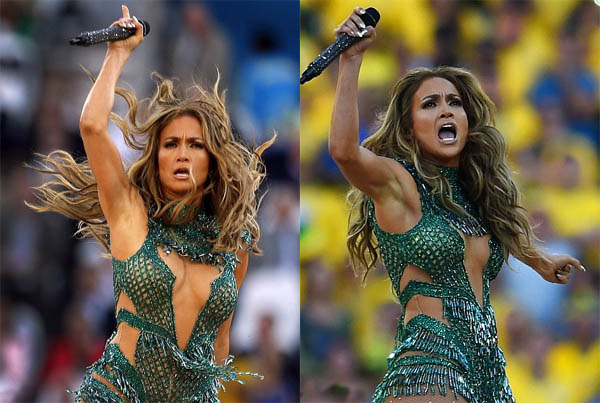 'Jennifer has always wanted to participate in the World Cup opening ceremonies.' 'We have been trying to work out scheduling and logistics. Any statements to the contrary were premature. Jennifer would not want to disappoint her fans or fans of football. She will be there.' FIFA previously said Jennifer wouldn't be performing because of unspecified 'production issues.' Last week, Jennifer said she was 'thrilled' at the prospect of performing at the opening ceremony. She said: 'This is an amazing celebration of global unity, competition and sport.'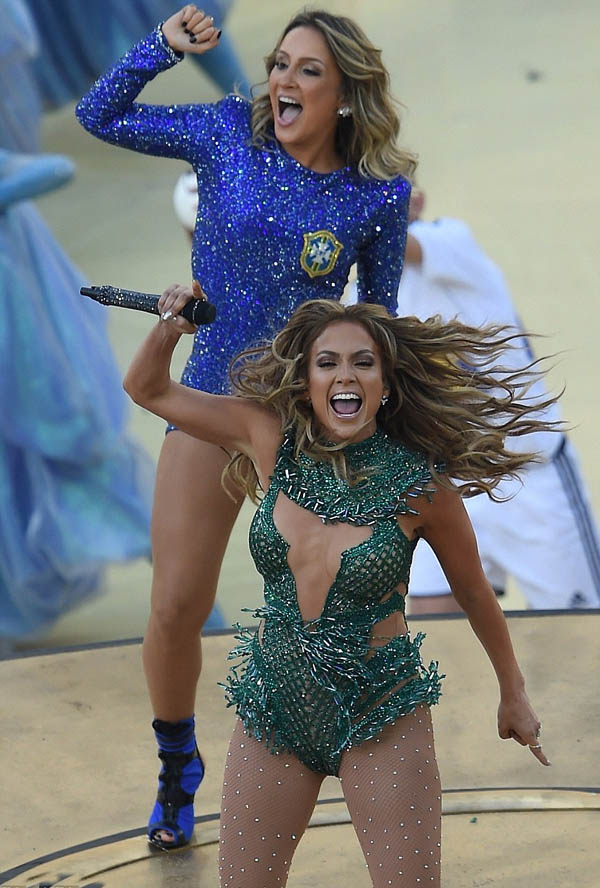 -dailymail