It was a case of new day, new skimpy bikini for sexy stunner Lara Bingle. The perennial bikini babe, 26, flaunted the body that made her famous as she treated onlookers to round two of her hottest holiday outfits, stripping down to a revealing white two-piece while sunbathing in Capri.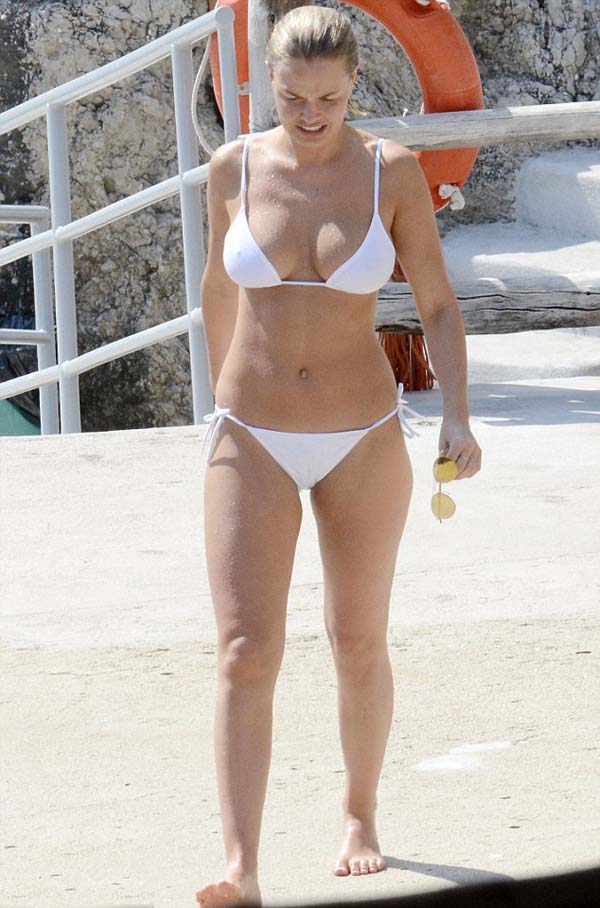 The swimwear model proved whether it's black or white, Lara Bingles does it best. All eyes were on designer as she showed off the body that bagged Hollywood heartthrob Sam Worthington as the sun kissed stunner turned up the heat with a string number that showed off her kissable curves, super toned mid riff and her delicate inks. Clearly making the most of the good life, the blonde haired blue eyed babe split her time between soaking up the rays on the sun lounger and swimming in the azure blue waters of the famed Italian location.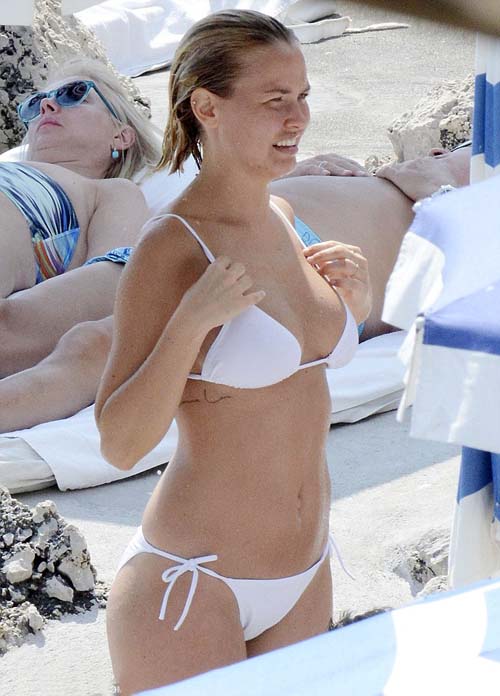 Later she slipped into a pair of ripped denim cut off shorts and mirrored aviators as leaving her top off she strutted down the promenade with the 37-year-old actor in tow. The couple headed off for a cosy meal for two as they enjoyed a brief reprieve from the sunshine. Sam looked tame in comparison covering up his manly shape in a simple, lightweight V-neck jumper, black swimming shorts, rucksack and trainers. It's clear things between her boyfriend Sam Worthington aren't in any danger of cooling down as the pair put on a very public display of affection. The couple shared tender kisses as Sam stroked Lara Bingles belly before nestling his head against her bare stomach- his attention to her tum even sparking rumours Lara may be expecting her first child.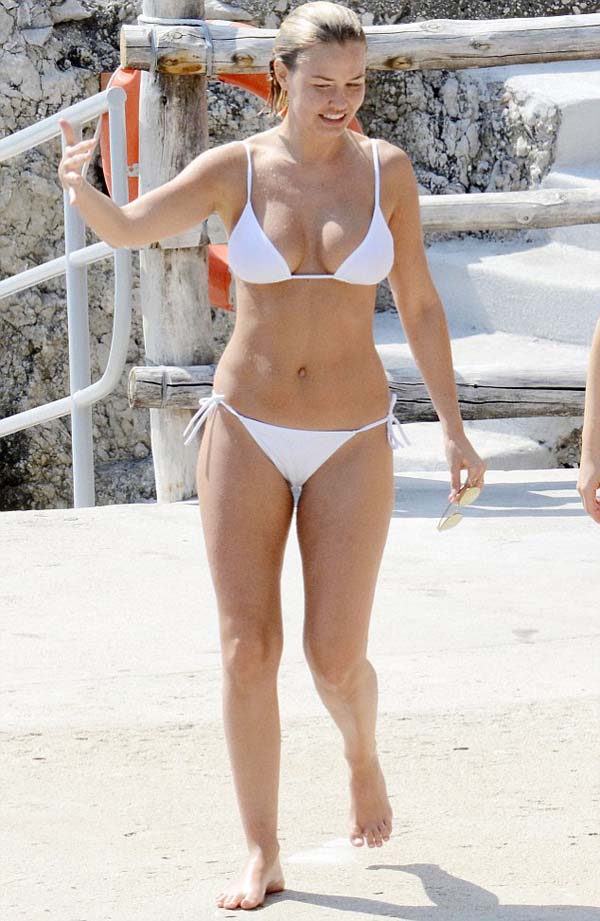 Lara Bingles and 37-year-old Avatar star Sam met in New York in September last year, and since then have been inseparable-  their smooching session on the island of Capri just the latest in a long line of public pashes. Arriving in Italy reportedly via a helicopter, the pair left the pressures of their high-profile and very public careers behind to take some time out together. And there was no doubt the genetically-blessed couple were thoroughly enjoying each other's company as Lara stripped down to a flesh-flashing black bikini while Sam went shirtless in dark swimming shorts. And Italy's Capri provided the picture-perfect backdrop as Lara lay back against the sun-drenched rocks while Sam stroked her hair affectionately.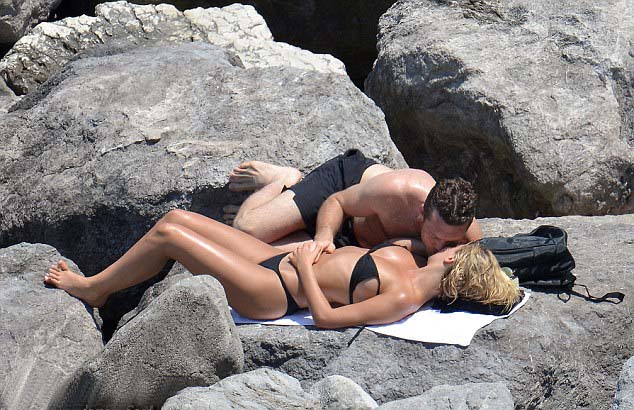 But it wasn't all relaxing and unwinding on the rocks as Lara Bingles took the plunge, first heading into the crystal blue seawater for a solo swim before enticing her A-list man to join her in the waves. Taking in the no-doubt souvenir-worthy views of promenades dotted with villas, the harbour, and  surrounding limestones known as sea stacks that crop out of the ocean, Lara and Sam seemed utterly at ease as they wandered across the rocky outcrops. Diving from the low cliffs into the sea and playfully scrambling across the crags back to their towels, Avatar star Sam and his men's mag model girlfriend seemed to veer between moments of dreamy bliss and flirtatious fun.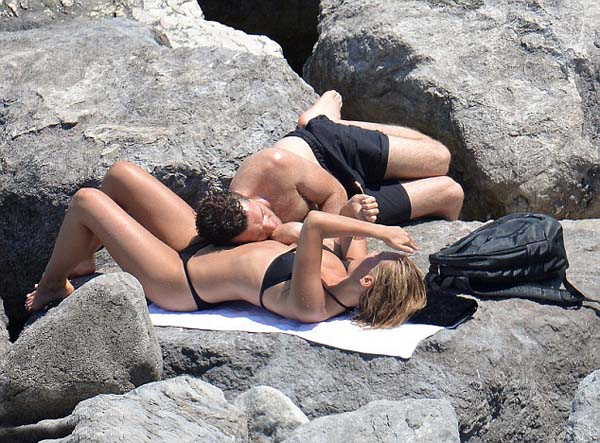 -dailymail