"I think that the world just needed a serious but fun spy movie." Matthew Vaughn was vague but succinct in describing the premise behind "Kingsman: The Secret Service," his "love letter" to spy movies, before the American premiere in New York on Monday night. The British director, taking his affinity for the genre even further, looked like he had stepped off the pages from the comic book that inspired the film — for the event, he had chosen to wear classic spy wear: a high-collared coat, fedora, thick-rimmed glasses.
[contentblock id=2 img=adsense.png]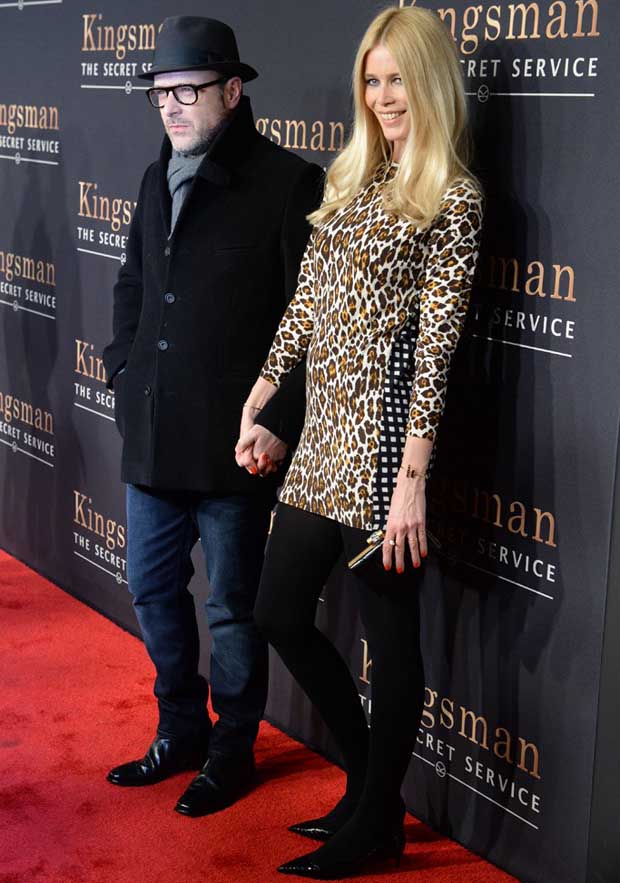 "I never really engaged with the comic book thing," admitted Colin Firth, who stars in the film alongside newcomer Taron Egerton. "I know that Matthew Vaughn is kind of an artist with that kind of stuff. He's part art house self-aware and very sophisticated as a filmmaker, but at the same time he's like that 15-year-old kid that knows exactly what he wants to see on the screen."
[contentblock id=1 img=adsense.png]
The premise of the film is based around a tailor shop on Savile Row in London, which acts as a front for a high-tech spy organization known as "Kingsman." The fashion of the film plays just as central a role as the high-tech gadgets, and Vaughn meandered into the territory of retail business as a result. When he started working on the film in 2013, the director approached the e-commerce site Mr Porter with the idea of launching a collection of suits inspired by the movie. "Most men watch movies and go, 'I want to look like that guy.' But they don't know how to look like that guy," the director said of the concept, which launched in January.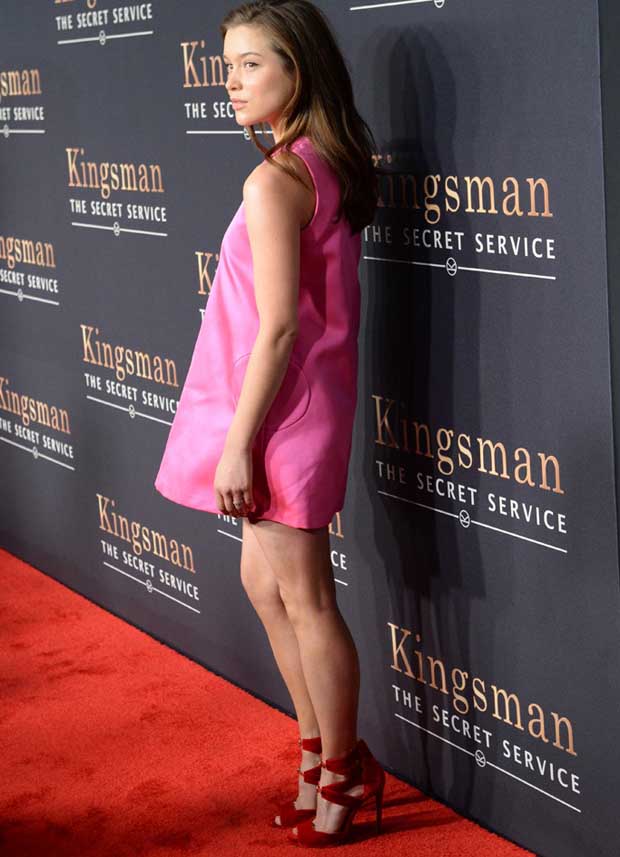 Vaughn was also quick in casting his vote for which of his well-tailored cast would make the cut for the spy organization off-screen. "Sam Jackson. Look at him," Vaughn reached out and grabbed the actor — who was in the middle of a filmed interview — to clarify his point.
"I can dress like him anyways," Jackson admitted, catching on quickly. The actor had suited up in gray for the event, but dons a more casual look on-screen as the nemesis — and only American — in the film.
Mick Jagger, Earvin "Magic" Johnson, Kevin Bacon, Claudia Schiffer and Brooke Shields made their way into the very packed SVA Theatre in Chelsea, where Vaughn warned the crowd to keep British humor in mind while watching the movie. Jackson countered the advisory with a joke that touched on another story with British origins. "You can make your own version of 'Fifty Shades of Grey' at home," Jackson said, making a case with the audience to pick his film over its main competitor at the box office this coming weekend. "And it will be much better than the film."