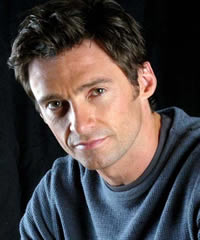 The 'Real Steel' star Hugh Jackman admits the fertility problems he and his wife Debra are facing. He accepted the fact that they cannot have their own children.
Hugh Jackman and his spouse Debra became hopeless for their own children when they were informed about fertility problems. Hugh Jackman admitted that it was difficult for him to have IVF treatment and for wife Debra who already suffered two miscarriages.
Though the couple Hugh Jackman and Debra is totally devastated by fertility problems but their adopted children, son Oscar and daughter Ava, make them happy in grief.