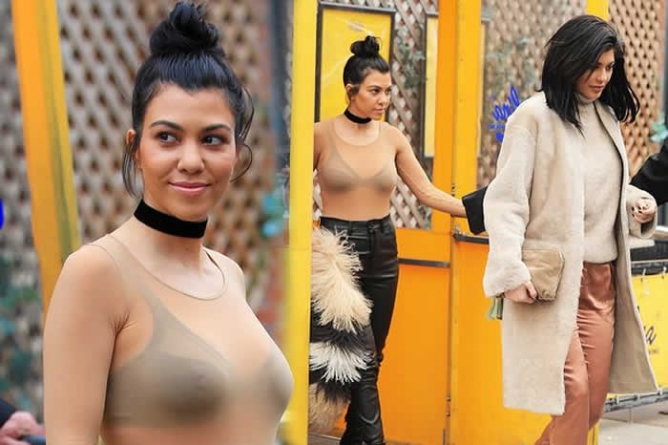 Kourtney Kardashian and Kylie Jenner in Rare fashion fail as they step out in New York
The sisters were snapped out and about in the Big Apple ahead of brother-in-law Kanye West's big album reveal With an army of stylists and millions in the bank,
Kourtney Kardashian and Kylie Jenner's wardrobe choices are usually totally on point.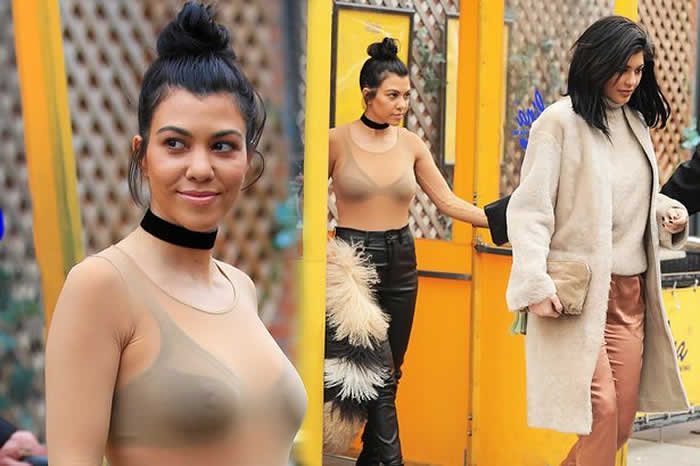 But on Wednesday, while out and about in New York, the pair both opted for designs that were less than flattering. 
Mum-of-three Kourtney flashed her black bra under a sheer nude top, which she wore with black leather trousers and a choker. While Kylie, 18, opted for a pair of blush coloured silk trousers that looked a lot like PJ bottoms, a cream jumper and long cream coat.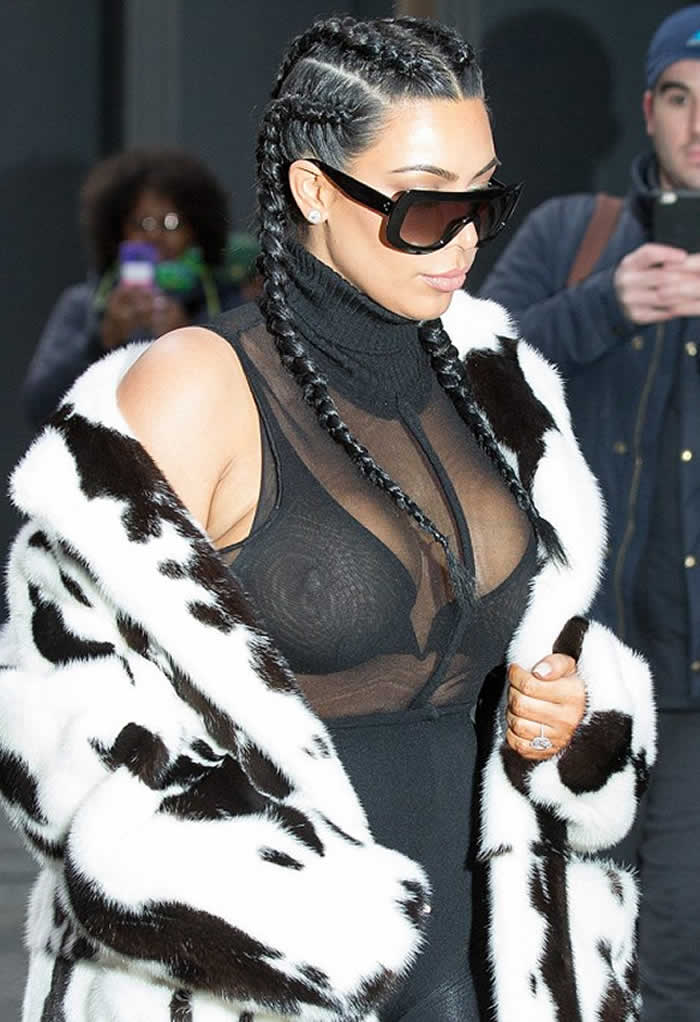 The entire Kardashian clan is in New York ahead of Kanye West's last-minute New York Fashion Show which will take place this week alongside his big album reveal. 
It wasn't just Kylie and Kourt who missed the style mark on Wednesday – Kim was also snapped wearing something pretty questionable as she headed out and about in the Big Apple.
The reality TV star flaunted her cleavage in a revealing sheer black top, leaving very little to the imagination as she showed off her post-baby figure. 
Kim kept it cool with a pair of shades and her braids, and even appeared to be influenced by a certain Disney villain with a stunning black and white fur coat falling below her knees.