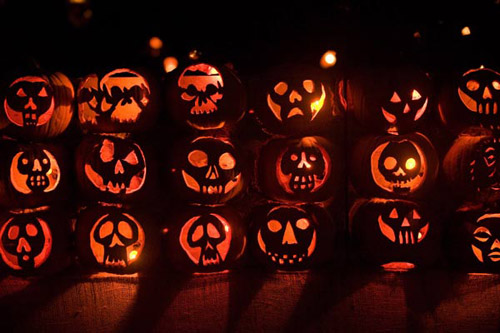 From solemn remembrance and religious ceremonies to a child's trick or treating in scary costumes – the Halloween phenomenon encompasses a whirlwind of different customs celebrated across the globe every year.
Mystery and magic surround each corner of almost every country during this time – whether it's feasting on wine, chestnuts and cinnamon sugar cakes in Portugal, honouring relatives in China, Mexico and Japan or avoiding black cats in Belgium and Spain.
We delve into the most extraordinary locations to spend a spooky Halloween.
China – Teng Chieh
Forget British apple bobbing, pumpkin carving and sweet eating, a Chinese Halloween is a far cry from the habitual festivities we are accustomed to.
The festival, Teng Chieh, commemorates lost loved ones in a religious ceremony – food and water are placed in front of photographs of family members and bonfires or lanterns are lit as a symbol to light the spiritual paths of those who have passed away.
Halloween is also celebrated in China as an attempt to free the spirits of the pretas, whose presence is allegedly a huge threat and danger to chinese beliefs and customs.
Mexico – Dia de los Muertos
Deeply rooted in religious belief, Mexico's Day of the Dead honor relatives who have passed away – it is believed that on this day spirits return to their earthly homes and can reunite with their friends and family members.
Others are constructed and decorated with flowers, photographs, sugar skulls and fresh water while candles and incense are burned. Loved ones' favorite food and drink are placed on small altars, for them to come and enjoy.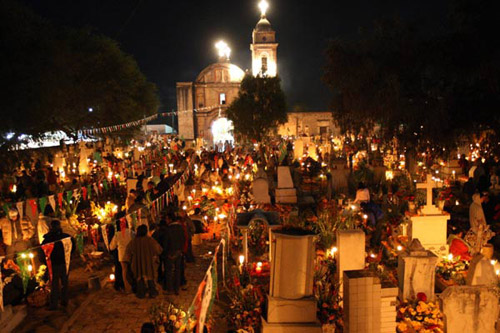 United States
Although originating as a pagan festival in Ireland, since the 1900s, the United States have reigned in success for their commercialized and very profitable holiday, revelling in the popular Halloween festival.
Deriving from the religious rituals and ancient festivals, these original Halloween traditions are often absent in America. Now, the slightly superficial holiday sees an array of decorated houses and excitable children dressed as ghouls, ghosts and vampires.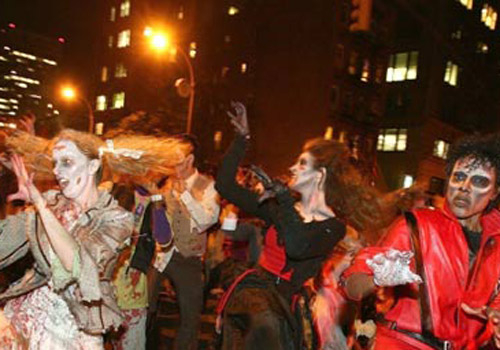 But the sentiment of Halloween is still present – 'trick or treating' dates back to the early All Souls' Day parades where poor citizens would beg for food and families would offer them pastries or "soul cakes." Similarly, costume wearing has derived from the fear of encountering ghosts at night – people would wear masks when they left their homes so that the ghosts would mistake them for fellow spirits.
And to celebrate costumes of any kind during Halloween, New York welcomes over 2 million people
A Greenwich festival for a fun-filled costume parade with live music.
Japan and Hong Kong – Oban Festival and Festival of the Hungry ghosts
Japan's Obon Festival, much like Mexico and China, dedicates the Halloween festival to the spirits of ancestors with bright red lanterns hanging everywhere.
Similarly, Hong Kong celebrates Yue Laan, or the Festival of the Hungry Ghosts – a time where it is believed that spirits roam the world for 24 hours. People burn pictures of fruit or money to reach the roaming spirits.
Portugal
Although our usual European celebrations are enjoyed here, Portugal also adheres to its own individual traditions. Feasts of wine and chestnuts are enjoyed in the country's cemeteries and special sugar cookies are baked with cinnamon and herb flavorings for Halloween day. –hellomagazine