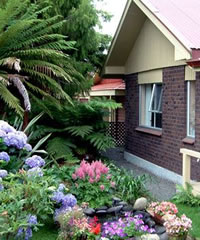 The romance in life goes sweeter in heart of nature. Man is the being who follows this statement and loves dating in gardens mostly. But when you have your own home sweet home then can nurture the nature around you of your own to feast your eyes.
Changing life cycle makes it busy to be in contact of nature and after your wedlock you hardly find time to move to gardens. So, what you look for!
Go ahead to have your own small garden at your living pace and indulge your partner too. You may have indoor garden, kitchen garden, front garden, back garden, fernery, orchard or may have vegetable garden, fruit garden or herbs garden that are useful to add spice to your meal.
No! then go for vine garden for fun. Any of these-all are purposeful. Either you are eager of fresh air or love your own grown fruits and vegetables, garden and greenery have many benefits for you and whole family.
Peeping your window early morning, cool and fragrant breeze reaching your nose makes your lungs expand to breath. Looking for morning yoga! Whats better than being in your hand close nature.
It makes your day and even makes your night when your pal is with you enjoying the privacy and soothing her nerves. Whats pleasant than a rose from your plant. But all this asks for little of your time and attention.
Steps of gardening
First look for your need. Is it just to satisfy your eyes appetite or to serve you as well.Then go for the type of garden
The second step is to make it the way it would appear. Means you may adopt any style of garden like  Rock Italian wild or water garden. The choice is yours
Whatever you choose. It may be a part of your residence not isolated
Then look for its elements like soil, sunlight and air
This would definitely help you having nature close to your hand and creating your own garden with less effort and loads of benefits.