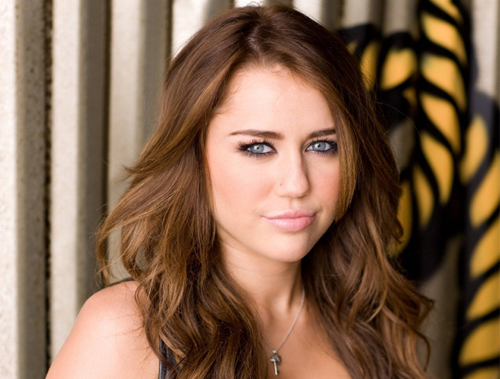 How does it feel to be the most famous woman in the world right now? "It feels pretty sick," Miley Cyrus tells Hunger TV.
Though she's been famous for half her life, the 20-year-old "Wrecking Ball" singer says she's enjoying the spotlight after taking a self-imposed hiatus in 2011.
"I have been gone for a few years, where I wasn't doing anything and I wasn't working," she explains. "So now it feels like all that work in the studio did pay off."
Before Cyrus dropped her "We Can't Stop" music video in June, record executives were nervous about the singer's new direction.
"At first on paper that video sounded insane, no one understood it, and I'm just like, 'Let me film it and then if it doesn't work out, you never have to trust me again, but if it works out, you have to let me drive this ship.
You know I'm on to something.' And then they call me and they're like 'Yo, you're onto something!'"
NEWS: Miley Cyrus says she's "obsessed with being alone"
The single star says it's not easy taking advice from people who aren't in tune with today's youth. "With magazines, with movies, it's always weird when things are targeted for young people yet they're driven by people that are like 40 years too old.
It can't be like this 70-year-old Jewish man that doesn't leave his desk all day, telling me what the clubs want to hear," she says. "I'm going out, I know what they want to hear.
I know when you're in a club, what makes everyone go crazy and when the time is where everyone's like, 'Alright, I'm going go get a drink.'
I know when people walk off the dance floor and I know what's driving it, so I've got to be the one doing it because they're just not in on what 20-year-olds are doing."

Miley Cyrus' most outrageous quotes
Cyrus knows her public persona is polarizing, and she hopes that translates into record sales. Because of that, she's able to tune out her critics and focus on the next phase of her career.
"At the end of the day I want people to buy my records. It isn't about thinking just about this two-minute performance on VMAs or this music video," she explains.
"I want people to want to hear my records and the more that they're wondering what the hell is she doing, the more they're going to want to listen to my record."
NEWS: Miley Cyrus says she doesn't "just twerk and lick stuff"
Rest assured, the Tennessee native has no intention of slowing down. "Right now it has to be go time. You don't pause when a rocket ship is taking off. You don't say, 'Hold on,
I gotta go smoke with my friends.' You know you've got to just go, it's your time," Cyrus tells Hunger TV. "And so, I just make sure I keep reminding myself, 'This is my time.'"
Via- eonline