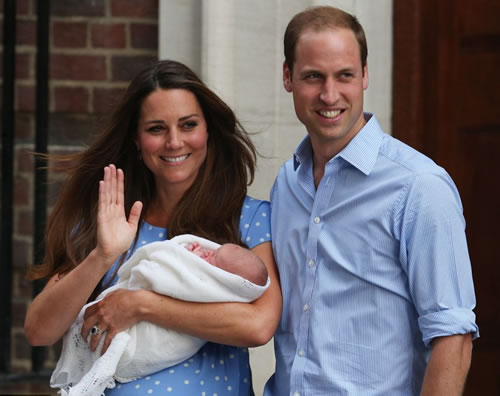 The Duke and Duchess Of Cambridge are "very emotional" after the birth of their son. The couple, who admitted they "are still working on a name" for their baby, posed with their newborn Prince of Cambridge for the first time before leaving the private Lindo Wing of St Mary's Hospital in Paddington, London, shortly after 7pm this evening (23.07.13).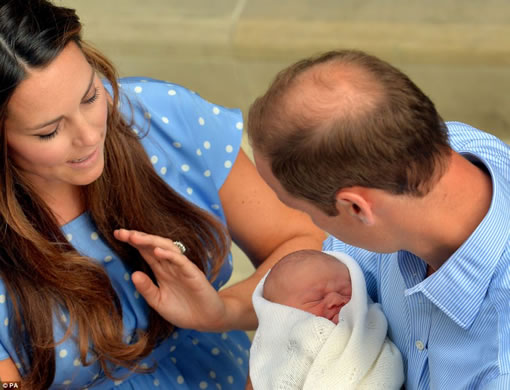 Speaking about parenthood for the first time, Prince William said: "He's got a good pair of lungs on him that's for sure. "He's a big boy, he's quite heavy. We're still working on a name so we'll have that as soon as we can, but it's the first time we've seen him really so we're having a proper chance to catch up." Asked how she is feeling, Duchess Catherine said: "Very emotional. It's such a special time, I think any parent can probably, sort of, realise the feeling for the first time."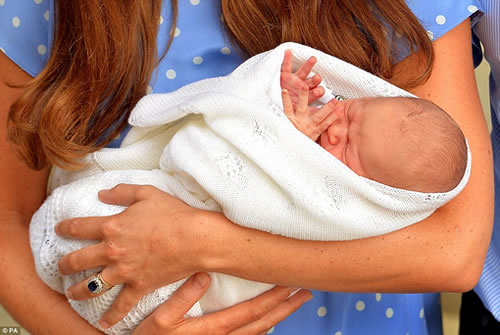 The Duke of Cambridge added: "It's very special." He also joked that he would remind his son of his "tardiness when he's a bit older, because I know how long you've all been sat out here so hopefully the hospital and you guys can get back to normal and we can look go and look after him." The baby boy has Duchess Catherine's "lips" according to William, and he also poked fun at his own thinning hairline, saying: "He's got way more than me, thank god."
Earlier in the day, the Duke and Duchess Of Cambridge and their baby were visited by Catherine's parents Carole and Michael Middleton and by Prince Charles and the Duchess of Cornwall. The day old Prince of Cambridge – who was born at 4:24pm on Monday afternoon (22.07.13) – is third-in-line to the British throne after his father William, 31, and Prince Charles.
Via: Femalefirst