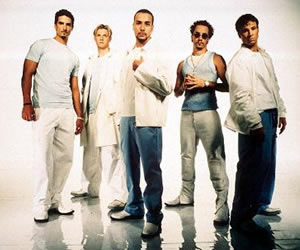 American vocal group Backstreet Boys has returned to the studio and the boys are recording a new album to release in 2012.
The 'I Want it That Way' music boy band is now together again to get ideas for their upcoming eighth album that is a follow up to their 2009's album 'This is Us'. According to Singer Howie D, "That's one of the things that we're going to be happening this next year, is we're going to be in the studio working on a new record."
Working on new music is always a challenge. Let's see what they bring this time.
Backstreet Boys have also planned to tour Europe in 2012 under the banner NKOTBSB with their fellow boy band New Kids on the Block.