Arnold Schwarzenegger squeezes in workout at iconic Los Angeles gym with girlfriend Heather Milligan. Arnold Schwarzenegger evoked memories of his bodybuilder past on Sunday as he hit up the infamous Gold's Gym in Los Angeles with his girlfriend Heather Milligan.
[contentblock id=1 img=adsense.png]
The 67-year-old seven-time Mr Olympia champion had spent the early days of his bodybuilding career at that very place that inspired the 1977 film Pumping Iron, and obviously likes Heather, 39, along for the ride these days. The couple were a match in sporty workout gear with Arnold in knee-length sky blue shorts, a red T-shirt, blue jacket and sneakers and his gal in black leggings, a grey jacket and trainers.
[contentblock id=2 img=adsense.png]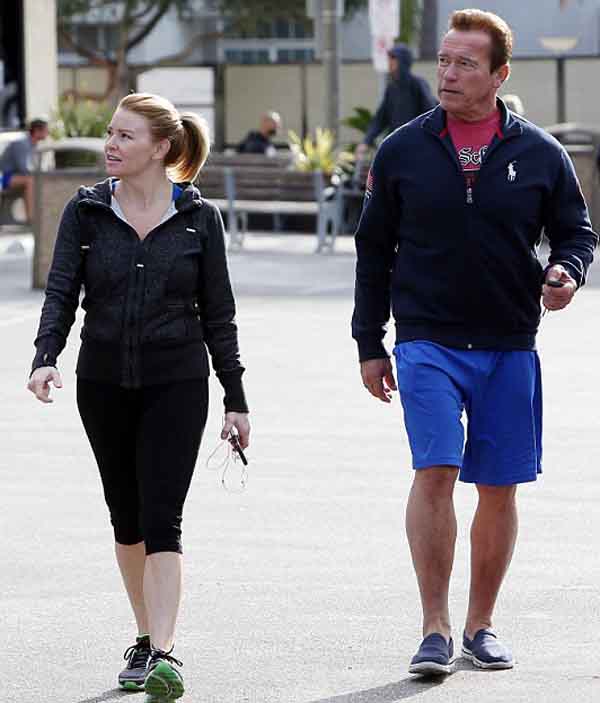 The physical therapist had her blonde hair gathered in a ponytail while walking with her boyfriend. Arnold attended a photo exhibit on Saturday night to celebrate the release of a collector's edition book of The Rolling Stone photographs. The event also attracted Jack Nicholson, Steven Tyler, Amber Rose and Pamela Anderson.
Arnold's divorce from wife Maria Shriver was in its final stages after she filed for divorce back in July 2011. It was reported in September that the divorce likely would be settled by Christmas. They have four children together, Katherine, 25, Christina, 23, Patrick, 21, and 17-year-old Christopher.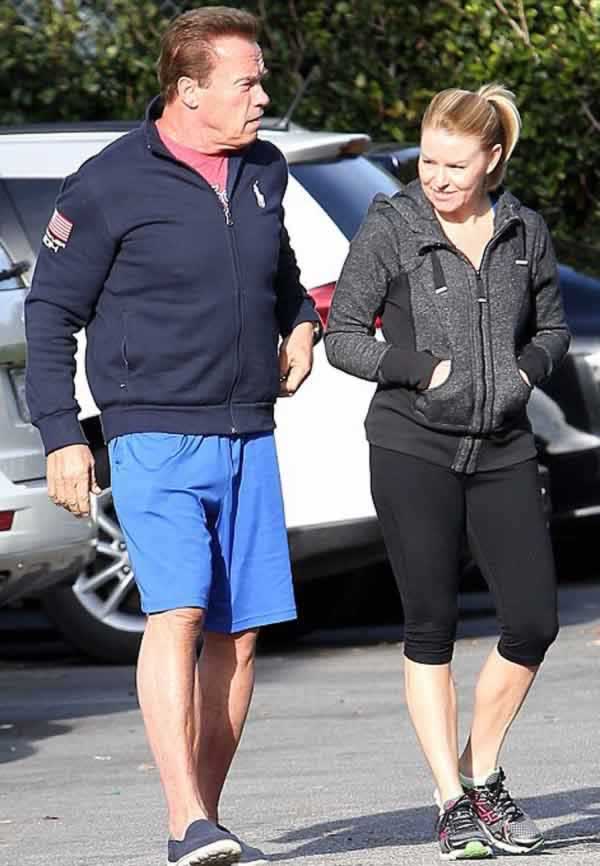 (Patrick may have even eclipsed his famous dad in the dating department – as he's seeing pop star Miley Cyrus, 22, who joined him at a charity event together on Saturday to benefit St. Jude Children's Research.) Meanwhile, Arnold was seen in the official trailer for Terminator: Genisys released earlier this month appearing as a cyborg T-800. The short clip gave a nod to familiar fight and chase sequences, and even includes Arnold's iconic line: 'Ill be back.'
[contentblock id=3 img=gcb.png]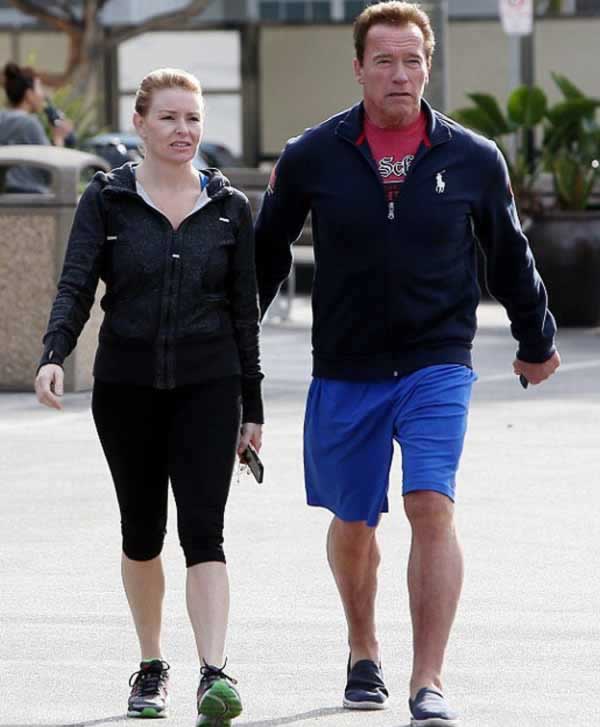 The trailer also included a brief shot of a CGI clone featuring a much younger Arnold from the original 1984 version of the film. Terminator: Genisys also stars Emilia Clarke, Jai Courtney, Jason Clarke, Matt Smith and Byung-hun Lee and will hit theatres July 1, 2015.