To British eyes, Danielle Sherman was dressed up like a Pearly Queen when she and Ali Hewson threw a dinner party for Edun in London last night. "Ha! You got the reference!" she laughed, when someone remarked on the similarity between her pearl-button-embroidered chalk-stripe tailored flares and vest, and the traditional outfits of a certain old London street-trader society.
[contentblock id=1 img=adsense.png]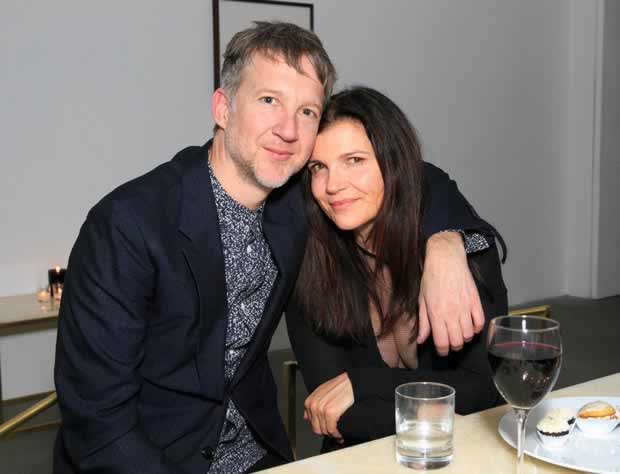 Little-known fact: Sherman may be an L.A. girl transplanted to New York, but actually, she's also English. Her father's parents owned a long-gone Swinging Sixties–to-early seventies label, Dollyrockers, which Sherman's only just finding out about and (who knows?) may just have had a subliminal influence on the natty seventies super-fly suits and American Hustle–esque fake furs that appear in her pre-fall collection for the label.
[contentblock id=2 img=adsense.png]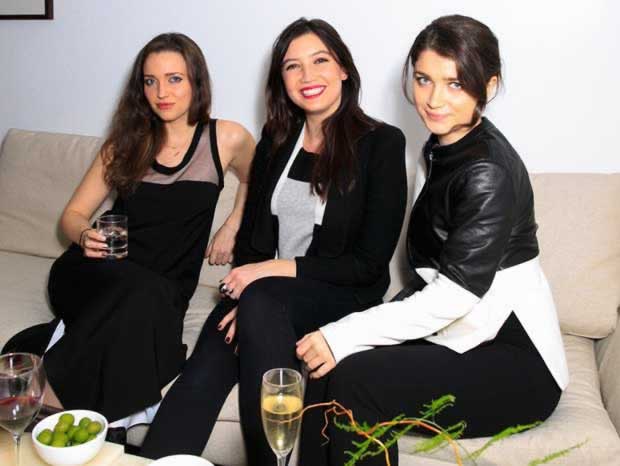 Anyway: Sherman was in town to cohost an evening with Hewson, Edun's founder, at the Alison Jacques gallery, at which Hewson applauded her for elevating the ethical label to designer level while simultaneously realizing her vision of producing 85 percent of the collection in Africa.
[contentblock id=3 img=gcb.png]
That sent a ripple of applause around the table, which included Chris Martin, Lily Cole, Polly Morgan, Noel Gallagher, and Hewson's daughters, Eve and Jordan. The white quartz–topped table was also designed by Sherman, shipped in for the night—and the food turned out to be African-inspired, down to the Madagascar vanilla in the salad. Detail-minded? That's Danielle Sherman.