Double Cheese Pizza is for the ultimate cheese lovers. This is one of those pizza flavors which are loved by vegetarians and it is very popular among pizza lovers. The overflowing cheese, the feel of beneath your teeth and the beautiful strands of cheese makes it desirable for most people.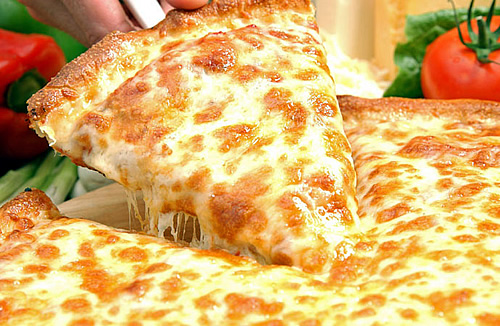 Gourmet is another delight for the vegetarian lovers. Pizza flavors are all about different, delicious toppings and this one has a topping full of rich cheese, golden corn which provide an appealing crunch to your mouth and some extra things enhance the taste like olives and jalapenos. This is definitely one of the best pizza flavors and everybody loves to have it.
Mexican Green Wave is one of the most unique pizza flavors and it is influenced by the Mexican Waves. The rich Mexican topping, full of crunchy onions, jalapenos or olives, tomatoes which are so juicy that they make your mouth overflow and crispy capsicums, makes it an ultimate delight among pizza flavors.
Peppy Paneer is one of the South Asian influenced pizza flavors, as the name suggests. Paneer is a fresh form of cheese manufactured at home by the South Asians. They are made in the form of square cubes and the taste is much better than common cheese. This pizza is topped with barbequed paneer, crispy capsicum and spicy red pepper to give it a South Asian touch.
Margherita Pizza is among the most common pizza flavors and it is loved by the South Asian people. Keeping in mind the taste buds of South Asians, this pizza has a thin layer of cheese, with medium spices and they are a pleasure on your tongue.
Meatza Pizza is targeted to meat lovers who love to have protein rich diet and are strictly non-vegetarian. This is one of the popular pizza flavors among meat lovers. A beautiful blend of hot and spicy chicken, barbecued chicken and minced meat makes this pizza rich meaty experience for the meat lovers.
Cheese and BBQ Chicken is another popular one among pizza flavors. This pizza flavor is highly appreciated by those who do not take any form of meat other than chicken and Indians are known consumers of this pizza. Topped with barbecues chicken and cheese, this pizza is a true pleasure for chicken lovers.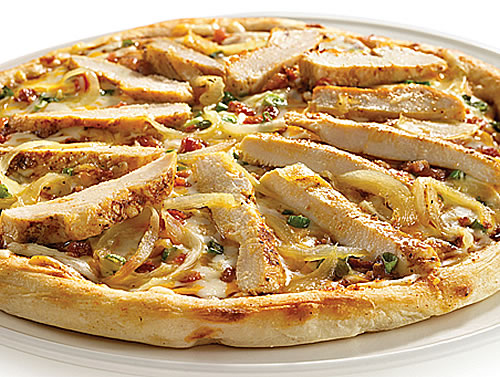 Chicken Mexican Red Wave is another Mexican cuisine influenced pizza and it is one of the most popular spicy pizza flavors. Mexican herbs are a specialty of this pizza and red pepper give it a hot, spicy flavor which loved by all.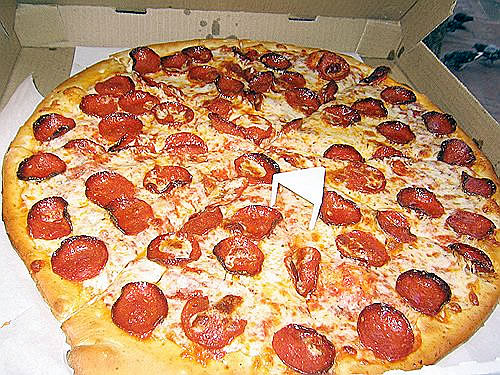 Cheese and Pepperoni is one of those pizza flavors which are popular all over the world.  Pepperoni is an Italian-American special food item (Sausages) made out of pork and beef. This pizza is topped with thin pieces of pepperoni which doesn't only make it look beautiful but also gives it a taste out of the ordinary. These slices can also be replaced with chicken strips for those who do not prefer sausages.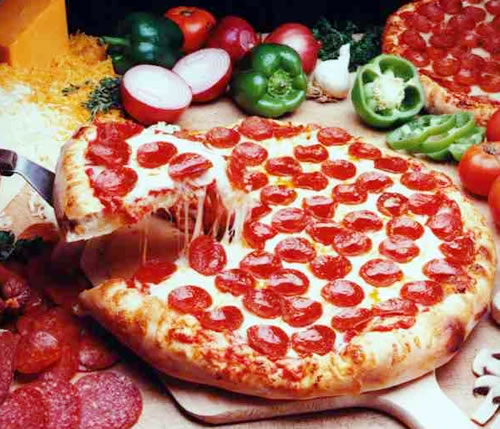 Golden Chicken Delight is a pizza topped with barbecued chicken and crunchy corn, stuffed with cheese. This is another one of the popular pizza flavors for chicken lovers and the taste will leave you craving for more. Also read here Top 10 European Foods.