The lavish lifestyle of the rich is seen through their houses and extravagant living. The most expensive houses in the world are truly some of the great wonders on earth and spectacularly startling. The four most expensive houses in the world are mentioned in the article.
Antilla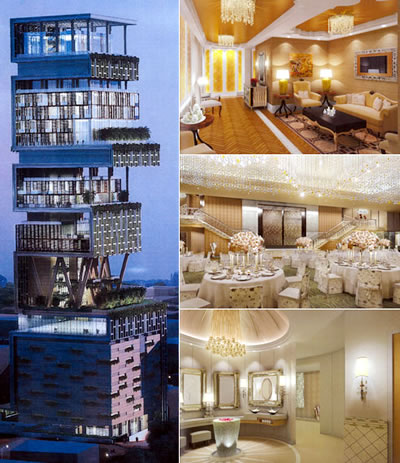 The most expensive house built on earth till date is "Antilla" in Mumbai, India, owned by the world's fifth richest man Mr. Mukesh Ambani. Mukesh Ambani is the head of India's largest private enterprise, Indian petro-chemical giant Reliance Industries. This, 570 feet tall and 27 story house, costs $ 1 Billion and is by far the most expensive house in the world. The house has numerous mind boggling facts such as a six floor car park space, a home theatre, three helipads at the top and many other facts. Antilla is truly one of the wonder of the world.
Villa Leopolda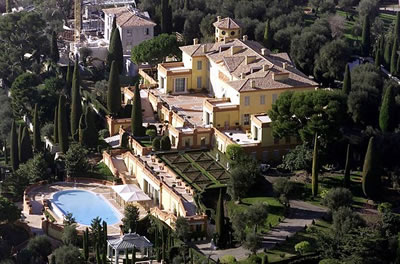 The next most expensive house in the world is Villa Leopolda. In 2010, when 'Antilla' had not completed, it was the world's most expensive house of an approximate cost of $ 500 million. This villa was built in 1902 by king Leopold II of Belgium. The ownership of Villa Leopolda is a controversial issue. There are many who claim or deny their right on the house. The lavish Villa Leopolda is stretched over 20 acres of land, which is the largest area covered by any house.
One Hyde Park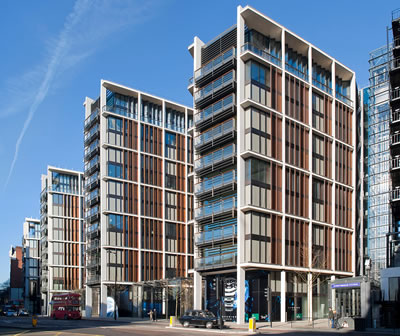 One Hyde Park, built at a premium location of Knightsbridge area of central London, is a residential and retail complex. This $ 200 million property belongs to the Project Grand Limited. One Hyde Park has three large retail units and 86 residential properties. It is the third most expensive house in the world. This house is prominent for its lavish lifestyle and known to be the place for famous and rich. With high security arrangements, bullet proof windows and 24/7 room service, and extravagant living, One Hyde Park is one of the most stylish and expensive houses and an ideal residential location for the high profile people.
Fairfield Pond, The Hamptons – $170 million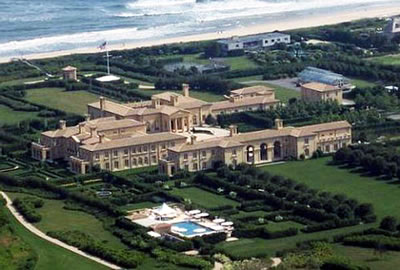 Next in the list of most expensive houses of the world is The Fairfield Pond, The Hamptons. Ira Leon Rennert, an American investor and businessman, owns this $170 million property which by far the fourth most expensive house of the world. Fairfield Pond is stretched over the colossal area of 63 acres. The house is a grand place including 29 bed rooms, 39 bathrooms, a basket ball court, a bowling alley, two tennis courts, two squash courts which shows Rennert's love for sports.