The new car has already been ordered by 115,000 customers worldwide, despite order books having been open for little more than 24 hours. 
[contentblock id=1 img=adsense.png]
The Model 3 is the fourth all-electric model to come from Tesla and is the affordable car that company owner Elon Musk says he set out to build from the very beginning.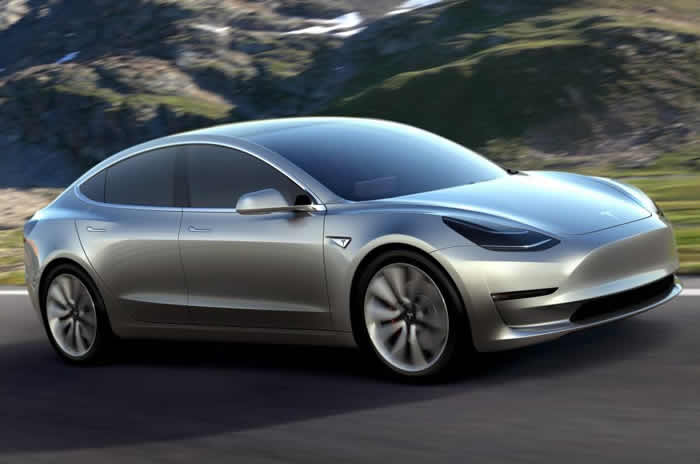 Like Tesla's other models, the all-new Model 3 boasts some pretty impressive headline figures. Although exact specifications have not yet been confirmed, the car is claimed to be capable of accelerating from 0-60mph in less than six seconds in its most basic form and can eke out more than 250 miles from one charge.  
[contentblock id=2 img=adsense.png]
It can do this while seating five adults "comfortably", said Musk. He added that no combustion-engined car of this size could offer as much cabin space.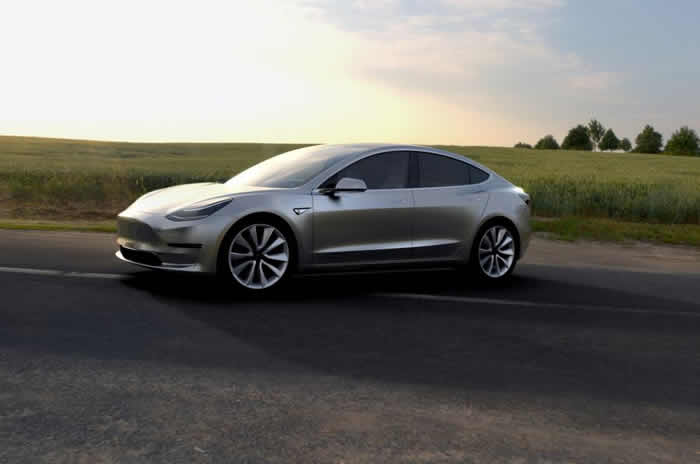 Thanks to the lack of combustion engine up front, front-row passengers sit farther forward than normal, freeing up more space for those behind, and a single-pane panoramic sunroof gives the cabin a more open feel. Like the Model S, there are two boot compartments – one at the front and one at the back. 
Musk makes some bold claims for safety, saying that it has come first in the car's development. He expects the Model 3 to be awarded five stars in every safety category.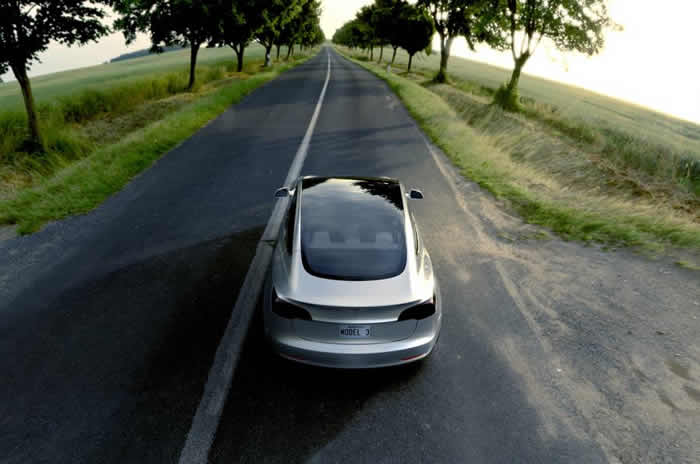 All Model 3s will come as standard with Tesla's latest autopilot features and use a tablet-style dash-mounted infotainment system much like that of the Model S. Deliveries are expected to kick off in late 2017, with cars priced at $35,000 – which equates to about £25,000, although this is expected to grow once external and UK import costs are accounted for. The Model 3 will rival the likes of the BMW 3 Series, Mercedes-Benz C-Class and Audi A4. All Model 3s will come with free access to Tesla's network of free Superchargers as standard.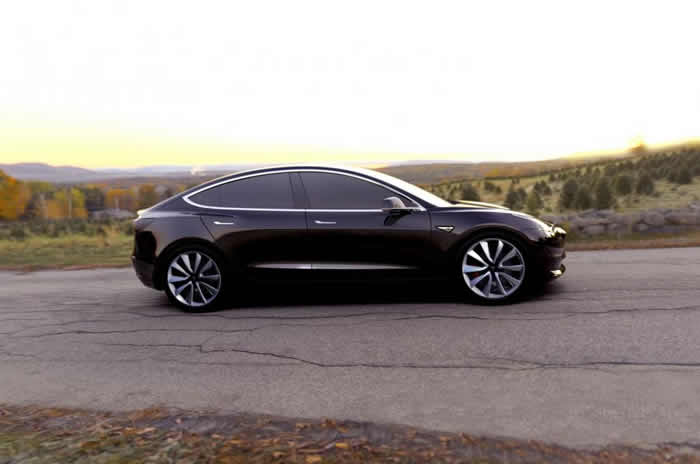 Currently there are 3600 Superchargers worldwide, but Tesla wants to double this number by the end of 2017, while exceeding 7000 end-of-destination chargers by the same date. There will also be more than 441 Tesla servicing stations across the globe by the end of 2017. 
[contentblock id=3 img=gcb.png]
In anticipation for the Model 3's growing demand, Tesla wants to build 500,000 batteries a year. Its newly built Gigafactory (which has the largest footprint of any building of any kind) will produce more lithium ion batteries than all other lithium ion battery production combined.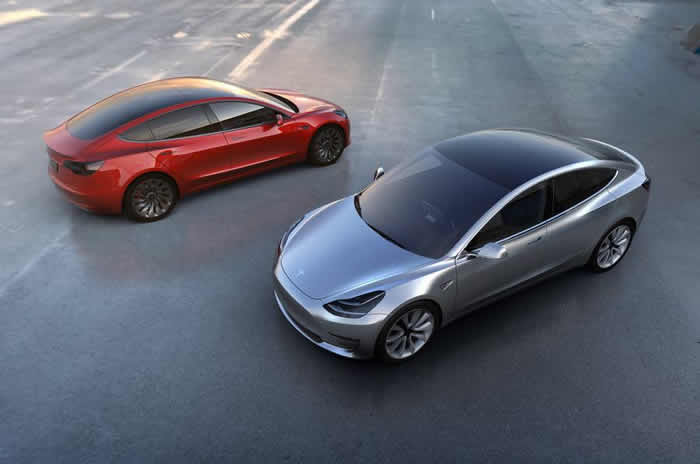 Elon Musk says the Model 3 is the affordable electric car he set out to build from the beginning. "Why are we making the Model 3? Because we want to accelerate the transition to a future of sustainable transport," he said at the car's launch event.  "We're now at record high CO2 levels and we recently passed 400 parts per million of CO2. To address this, we came up with the Tesla secret master plan. It was originally a trilogy; now it's a four-part trilogy… "With any technology, it takes many iterations before you can make it low in price and high in volume. The Roadster was a low-volume, high-price car, and the Model S and X are mid-volume, mid-price products. The Model 3 is therefore our high-volume, affordable-price model. It's only been possible to reach this after the prior models."