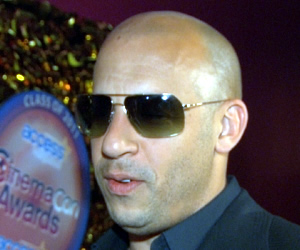 Vin Diesel has planned to make 6th and 7th 'Fast And Furious' films. He claims that the script seems too big for one film.
The producer and actor Vin Diesel admits that there should be at least two further 'Fast and Furious' films for viewers because the big script cannot be justified in one film.
Vin Diesel says, "With the success of this last one, and the inclusion of so many characters and broadening the scope, when we were sitting down to figure out what would fit into the real estate of number six, we didn't have enough space."
According to Vin Diesel, the upcoming 'Fast And Furious' films can be made one movie than that the separate two films.