10- Home Land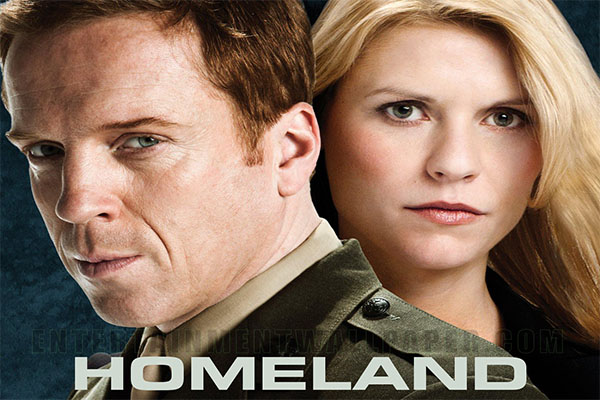 Homeland is an American spy thriller television series developed by Howard Gordon and Alex Gansa based on the Israeli series Prisoners of War.he series stars Claire Danes as Carrie Mathison, a Central Intelligence Agency officer with bipolar disorder, and Damian Lewis as Nicholas Brody, a U.S. Marine Corps Scout Sniper. Mathison had come to believe that Brody, who was held captive by al-Qaeda as a prisoner of war, was "turned" by the enemy and poses a threat to the United States. The series focuses on a storyline that evolves from this premise, together with Mathison's ongoing covert work.
09- The Strain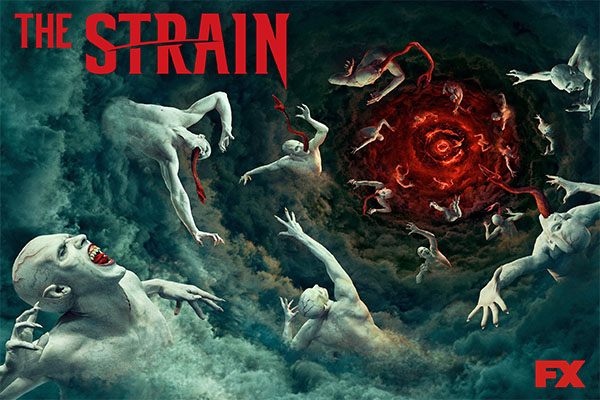 A Boeing 767 arrives at JFK and is on its way across the tarmac, when it suddenly stops dead. All window shades are pulled down. All lights are out. All communication channels have gone quiet. Crews on the ground are lost for answers, but an alert goes out to the CDC. Dr. Ephraim "Eph" Good weather, head of their Canary project, a rapid-response team that investigates biological threats, gets the call and boards the plane. What he finds makes his blood run cold.
In a pawnshop in Spanish Harlem, a former professor and survivor of the Holocaust named Abraham Setrakian knows something is happening. And he knows the time has come, that a war is brewing.
So begins a battle of mammoth proportions as the vampiric virus that has infected New York begins to spill out into the streets. Eph, who is joined by Setrakian and a motley crew of fighters, must now find a way to stop the contagion and save his city – a city that includes his wife and son – before it is too late.
8-Tom Clancy's Jack Ryan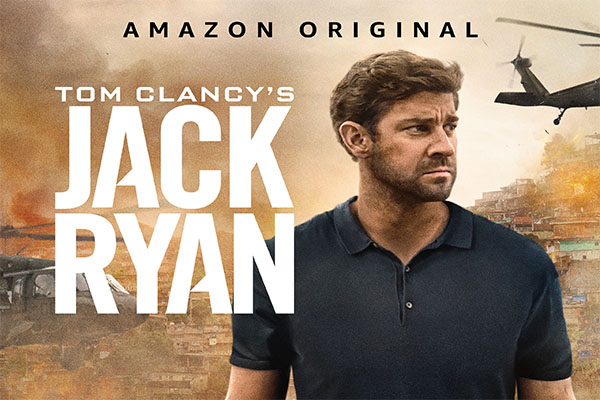 Tom Clancy's Jack Ryan, or simply Jack Ryan, is an American political thriller spy web television series, based on characters from the fictional "Ryanverse" created by Tom Clancy, that premiered on August 31, 2018 on Prime Video. The series was created by Carlton Cuse and Graham Roland. Cuse serves as an executive producer alongside John Krasinski, Michael Bay, and Mace Neufeld, among others. Krasinski also stars in the series as the title character, making him the fifth actor to portray the character after Alec Baldwin, Harrison Ford, Ben Affleck, and Chris Pine from the film series. In April 2018, Amazon renewed the series for its second season which premiered on October 31, 2019.In February 2019, Amazon renewed the series for a third season.
7-House of Card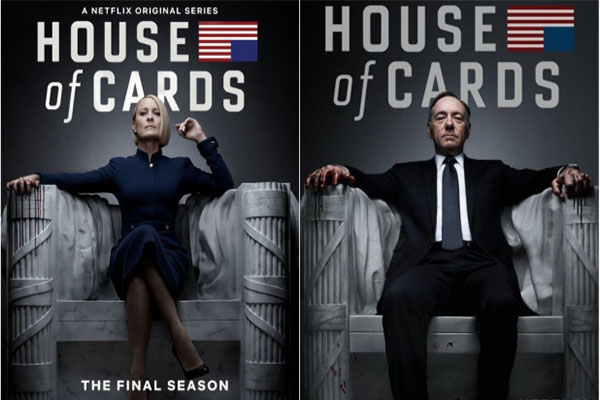 House of Cards is an American political thriller web television series created by Beau Willimon. It is an adaptation of the 1990 BBC miniseries of the same title and based on the novel of the same title by Michael Dobbs. House of Cards is set in Washington, D.C. and is the story of Congressman Frank Underwood (Kevin Spacey), a Democrat from South Carolina's 5th congressional district and House Majority Whip, and his equally ambitious wife Claire Underwood (Robin Wright). Frank is passed over for appointment as Secretary of State, so he initiates an elaborate plan to attain power, aided by Claire. The series deals with themes of ruthless pragmatism, manipulation, betrayal, and power.
6-Prison Break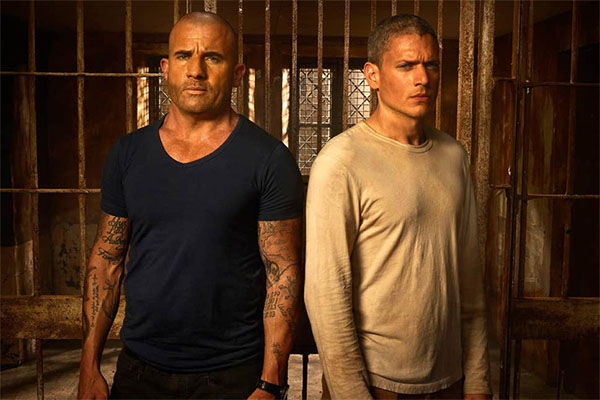 Prison Break is an American television serial drama created by Paul Scheuring for Fox. The series revolves around two brothers, Lincoln Burrows (Dominic Purcell) and Michael Scofield (Wentworth Miller); Burrows has been sentenced to death for a crime he did not commit, and Scofield devises an elaborate plan to help his brother escape the prison and clear his name. The series was produced by Adelstein- Perouse Productions, in association with Original Television and 20th Century Fox Television.
5- Suits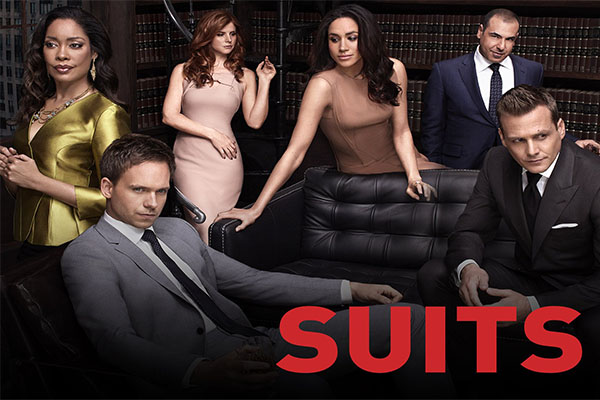 Suits is set at a fictional law firm in New York City and follow talented college dropout Mike Ross (Patrick J. Adams), who begins working as a law associate for Harvey Specter (Gabriel Macht), despite never having attended law school. The show focuses on Harvey and Mike closing cases, while maintaining Mike's secret. The show also features the characters Louis Litt (Rick Hoffman), Rachel Zane (Meghan Markle), Donna Paulsen (Sarah Rafferty), and Jessica Pearson (Gina Torres).
On January 30, 2018, the series was renewed for an eighth season without Adams and Markle, and Katherine Heigl joined the cast as Samantha Wheeler. Recurring characters Alex Williams (Dulé Hill) and Katrina Bennett (Amanda Schull) were promoted to series regulars. The show was renewed for a 10-episode ninth and final season on January 23, 2019, which premiered on July 17, 2019.
4- Friends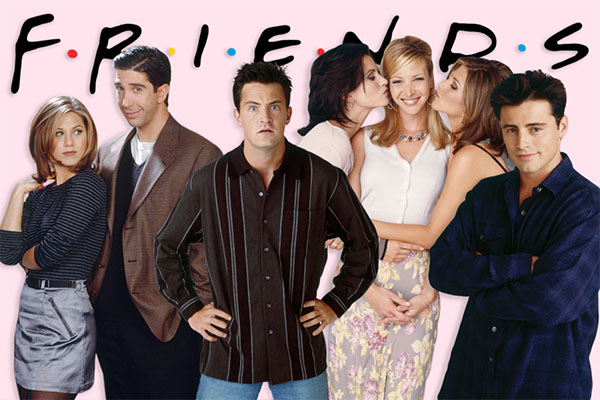 Friends is an American sitcom television series, created by David Crane and Marta Kauffman, which aired on NBC from September 22, 1994, to May 6, 2004, lasting ten seasons. With an ensemble cast starring Jennifer Aniston, Courtenay Cox, Lisa Kudrow, Matt LeBlanc, Matthew Perry and David Schwimmer, the show revolved around six friends in their 20s and 30s who lived in Manhattan, New York City.
Filming of the show took place at Warner Bros. Studios in Burbank, California. All ten seasons of Friends ranked within the top ten of the final television season ratings; it ultimately reached the number-one spot in its eighth season. The series finale aired on May 6, 2004, and was watched by around 52.5 million American viewers, making it the fifth most-watched series finale in television history and the most-watched television episode of the 2000s decade.
3-Game of Thrones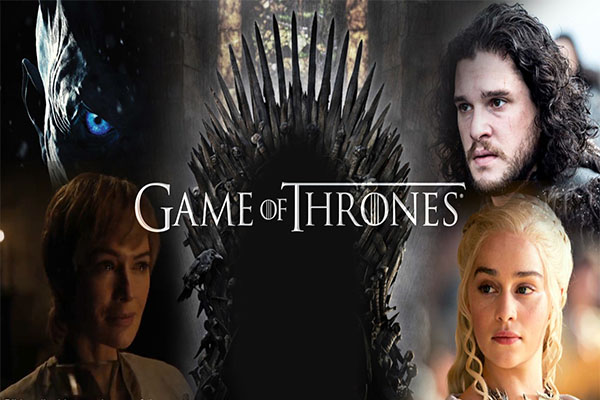 Game of Thrones is an American fantasy drama television series created by David Benioff and D. B. Weiss for HBO. It is an adaptation of A Song of Ice and Fire, George R. R. Martin's series of fantasy novels, the first of which is A Game of Thrones. The show was both produced and filmed in Belfast and elsewhere in the United Kingdom. Filming locations also included Canada, Croatia, Iceland, Malta, Morocco, and Spain.
The series premiered on HBO in the United States on April 17, 2011, and concluded on May 19, 2019, with 73 episodes broadcast over eight seasons. Nine noble families fight for control over the mythical lands of Westeros, while an ancient enemy returns after being dormant for thousands of years.
2-Money Heist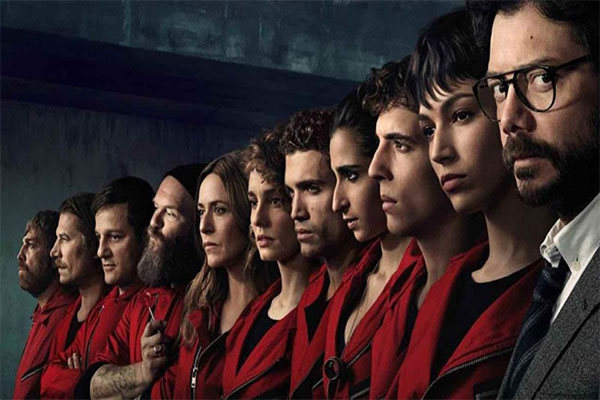 Money Heist (Spanish: La casa de papel, transl. The House of Paper) is a Spanish television heist crime drama series. Created by Álex Pina, the series was initially intended as a limited series to be told in two parts. It had its original run of 15 episodes on Spanish network Antena 3 from 2 May 2017 through 23 November 2017. Netflix acquired the global streaming rights in late 2017.
The first two parts revolve around a long-prepared, multi-day assault on the Royal Mint of Spain in Madrid, in which a group of robbers take hostages as part of their plan to print and escape with €2.4 billion. It involves eight robbers, code-named after cities and led by the Professor (Álvaro Morte) from an external location. The story is primarily focused on one of the robbers, Tokyo (Úrsula Corberó), as they battle with hostages on the inside and the police on the outside. In the third part, the surviving robbers are forced out of hiding, and with the help of new members, they plan and perform an assault on the Bank of Spain.
1-The Walking Dead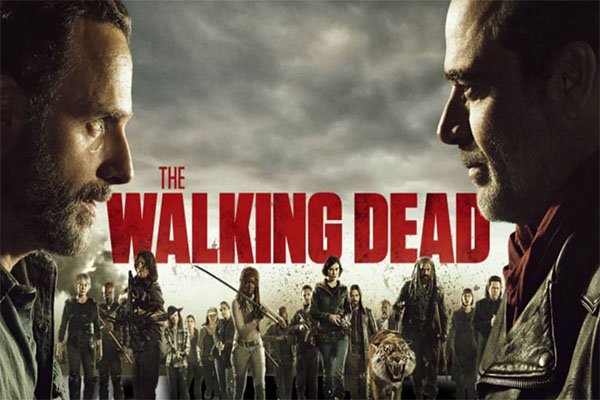 The Walking Dead is an American post-apocalyptic horror television series for AMC based on the comic book series by Robert Kirkman, Tony Moore, and Charlie Adlard. The series features a large ensemble cast as survivors of a zombie apocalypse, trying to stay alive under near-constant threat of attacks from the mindless zombies, colloquially known as "walkers".
However, with the fall of humanity, these survivors also face conflict from other living survivors who have formed groups and communities with their own sets of laws and morals, often leading to hostile conflict between the human communities. Andrew Lincoln played the series's lead character, Rick Grimes, until his departure during the ninth season. Other long-standing cast members have included Norman Reedus, Steven Yeun, Chandler Riggs, Melissa McBride, Lauren Cohan, and Danai Gurira.