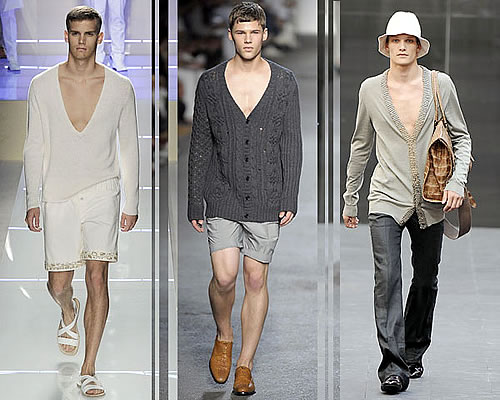 Men should equally be groomed as their women and they have every right to get hold of all the latest fashion trends; so to be updates with the latest trends the men need to follow some of the summer style tips.
Bold Colors
The men need to get in touch with their bold side. The clothes that they choose this summer need to follow the basic criteria of men's summer style tips that is to be colorful with all the bright colors that include the oranges, greens and mustard. With this men's summer style tips one more style tip has to be followed by men and that would be to make sure that the shades of bold colors are not confused with those specifically for women. The yellows and greens, even the shades of orange have to be subtle to meet the masculinity of the men.
Suit Up With A Boxy Suit
Men's summer style tip is to suit up for the office and the professional life with style and the idea is to wear the cleaner and the looser suits that give a nice boxier look that we ever witnessed. This style gives us a bit of a men's summer style nostalgia with the previous seasons men's style tips. Pull this style off at a wedding and look different than a 12-year old at the same wedding.
Dig Out The Old Blazers
The double-breasted blazers now have their comeback so it's about time that the men follow the summer style tip and dig out the perfect double-breasted blazers they have in their closet from the old times. This men's style has just taken a new twist because it has now comeback with a modification of the jacket proportions.
White is the new trend
No matter how many jeans and blazers you have. The white is now everywhere in the streets in the shades of off-white, bone, clean white or dirty white.
Make use of this men's summer style tip and make the white a new hit in your fashion statement. Use the crisped and bleached version of white as a summer fashion trend.