Halloween is tomorrow and you haven't even started making your Elsa costume yet? At this point, your local Halloween store's probably out of anything halfway decent, and you don't really have the time to take on a huge DIY effort.
But don't lose hope. You can still come up with a funny Halloween costume that's inexpensive and easy to make. See for yourself:
1. A baked potato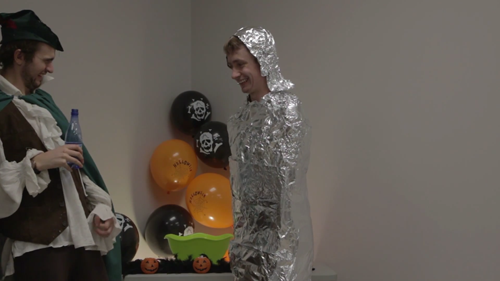 Wrap yourself in aluminum foil. That's literally all. People will think you're funny.
[contentblock id=1 img=adsense.png]
2. Cat-Dog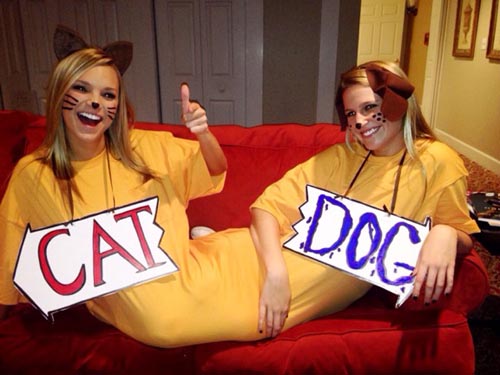 What you need: yellow t-shirts, ears, white poster board, markers, and one BFF. Sure, the costume doesnt hold up while you're walking around but you'll get lots of likes on your Instagram photo.
3. Waldo and Carmen San Diego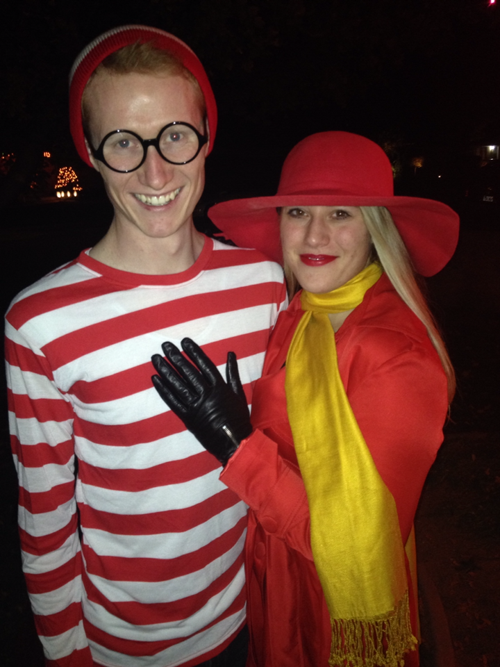 Waldo's the easiest costume ever and people will spend all night being like "I found you!" All you need: big fake glasses, a red and white striped shit and a red beanie. For Carmen, you just need a yellow scarf, a red hat, and a red jacket.
[contentblock id=2 img=adsense.png]
4. A stick figure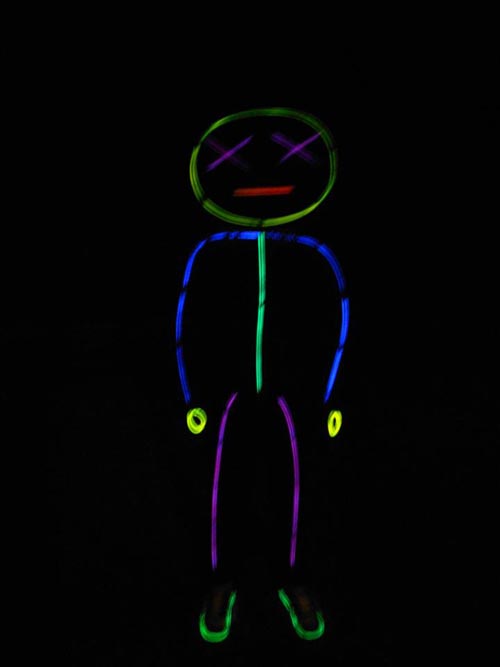 All you need are a whole bunch of glow sticks and some tape.
5. A weatherman having a bad day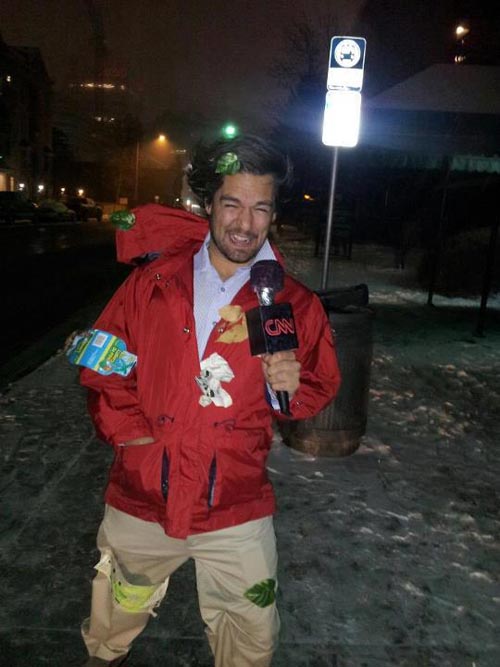 Pull on a windbreaker, tape leaves and assorted pieces of trash to yourself. Fashion a fake microphone, and you're good to go.
[contentblock id=3 img=gcb.png]
6. A pair of dice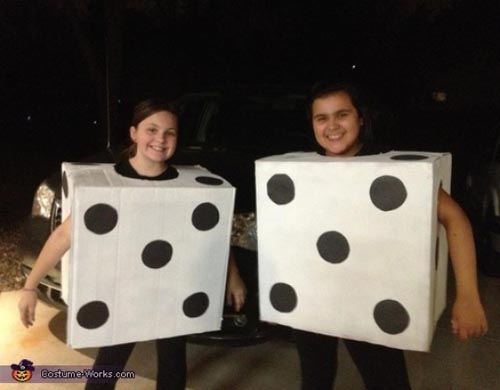 Let this Costume Works submission be your inspiration. All you'll need is a box and some black and white paper.
7. Identity Thief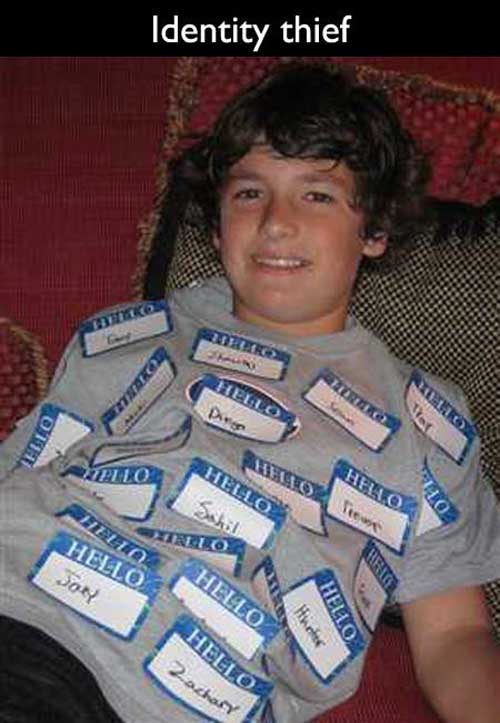 Cover yourself with name tags, particularly of your friends, acquaintances or very famous people. You're raising public awareness about a serious issue, in the laziest way possible.
8. The Ginger-Bread Man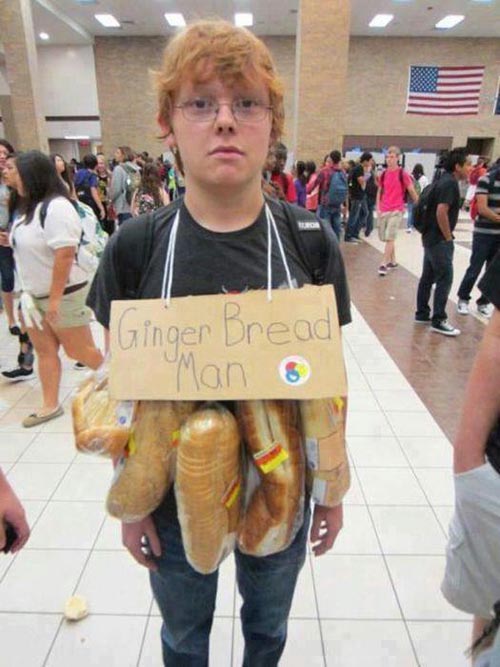 Put your beautiful red locks to good use. Make a cardboard sign, buy some loaves of bread and you're all set.