You're freezing as you scrape off your car in -15 temperatures. And you're blaming the winter coat that you've relied on for far too long. Time to shop. Here are five factors to consider:
[contentblock id=1 img=adsense.png]
Colour
If you're looking for a coat that will look on trend for more than a season, blues and greys are classic for men and women. "Navy blue is huge this season," says Milly Ramirez, customer service and merchandizing manager for womenswear at Simons in West Edmonton Mall. Younger guys might stray into a buffalo plaid (red and black) peacoat with toggle buttons, but that's not versatile enough for most men, says Jeff Morter, Simons customer service and merchandizing manager for menswear.
[contentblock id=2 img=adsense.png]

Shape
Oversized is the way to go for winter coats this season. Many styles also feature drop shoulders. "We recommend to our customers to wear a bigger size to create that oversized look," Ramirez says. Belts are still part of that classic winter coat, but the trend is for coats with a slimmer fit around the waist rather than a cinched belt.
[contentblock id=3 img=gcb.png]
Length
Expect to find most coats covering to about mid-thigh, a welcome trend for Albertans trying to adjust to a sudden introduction to winter. Some dress coats for men and women are knee-length but three-quarter length is totally on trend. Canada Goose's bomber-style jacket is still the top seller, but look for the longer version this season in a variety of colours.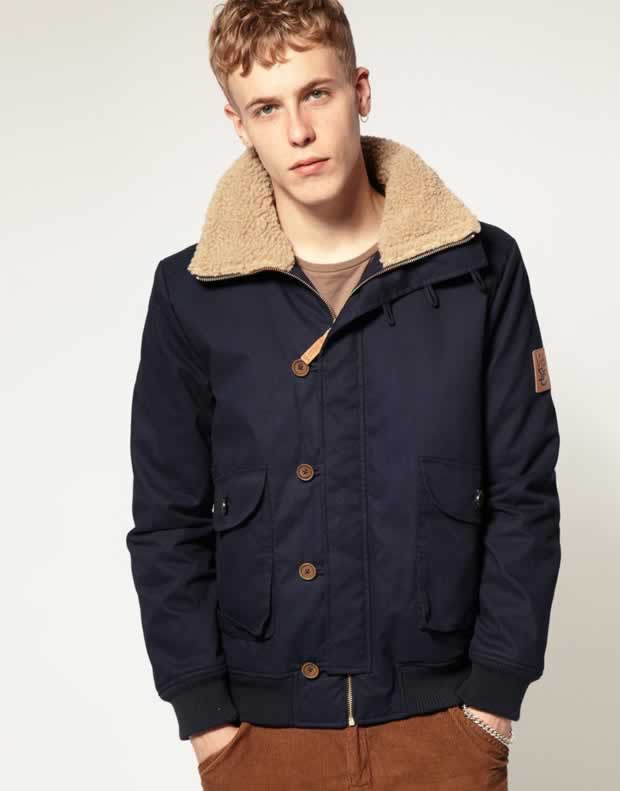 Fabric
Wool fabrics lead the way for men and women this winter, with the men's classic peacoat working perfectly over a blazer for work or a dressier occasion. Women are still reaching for faux fur to embellish a wool coat, but it is showing up in accessories or in vests worn over coats. "A huge trend this season for women is boiled wool, softer to the touch," says Ramirez.
Warmth
Canada Goose styles are leading the pack in sales to Edmontonians desperate to stay warm no matter how cold this winter gets. Morter says copycat winter coats are out there for less, but you'll be getting less when it comes to warmth. Ramirez notes women are buying the three-quarter-length Canada Goose parkas in huge numbers and staying right on the oversized trend that is leading the way for this winter.