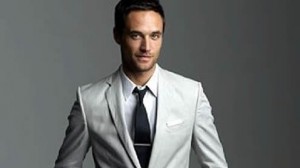 2010 has welcomed the cotton and other natural suits in spring and summer collection of men's wear. Guys prefer a much casual and easy going look in summer, now even High-fi designers like Giorgio Armani, Paul Smith and Etro etc have added cotton collection to their line.
Cotton suits are a much better option for men in summers. They are lightweight and can easily become a part of your wardrobe. Cotton wears include t-shirt, shirt with tie. Cotton suits can be worn with dress shoes or fashion sneakers, what ever your style, will finish off this cool summer wardrobe essential.
One must keep in mind that the cotton suits offered in summer are now more sophisticated making them better suited for the office or an evening out as opposed to the country club look which one wears traditionally. However, men should remember that if you are still building a basic, functional wardrobe, stick with classic suit fabrics such as worsted wools.
Cotton suits are a key-trend for spring/summer 2010. It can be incorporated into all men's trend themes. From preppy to edgy, it is all about personal style and accessories. A khaki-coloured, twill cotton suit with a bright polo is perfect for Sunday brunch, while a slim-fit cotton suit jacket can be worn with the season's must-have skinny jeans and a T-shirt for a downtown, rock and roll adaptation.
Cotton suiting in summers is perfect, but can also be worn transitional months before and after. To add to the versatility, a cotton suit can easily be broken into individual pieces.
The arrival of the warm season revolutionizes the men's business chic. The men's cotton suit trend in summer 2010 grants businessmen as well as those who sport a more elegant and refined style with the chance to feel comfortable and also look chic all throughout the year. In order to be versed with the latest trends embrace the latest cotton suit fashion this summer.
Men of today are taking a more individualistic and personal approach to dressing. They are mixing dressy with casual, resulting in an eclectic look that suits their personality.