A person is what he or she wears. Therefore, as women are mostly regarded of what they wear, men are not far behind as well. Many men out there do not give a second thought while choosing something to wear. However, the thing to keep in mind is that that are different set of rules for men that are being set by the women themselves for letting them look perfect. The men are the ones that look the most dashing in some dresses or outfits or look the least impressive if they do not chose their dresses wisely. Thus, some outfits look the best on the men. These are the outfits that women love to see their men to be dressed in. We will be talking about five such outfits which actually women want their men to wear.
1. A three piece suite:
If you are thinking about getting dressed then why shouldn't you think about wearing something formal at a formal eve? Wearing buttoned up jacket with dress pants are the favorite choice of women on men. They look the most decent and yet stylish if they choose the fabric and the color of their suite with wisdom and according to the formal evening they are going on to have with their woman.
2. A denim with checked shirt: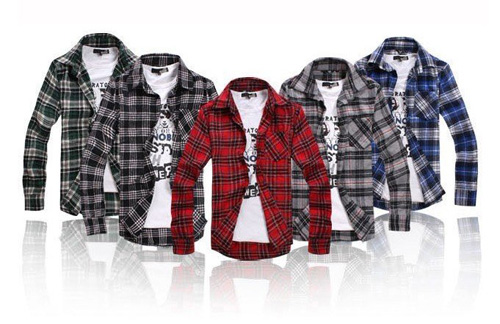 If you are a jeans fan then the best thing about it is that the women love it too. They love the look of denim on their men. The denim chosen in a dark color to go with a nice checked shirt is the way to get to the heart of women. Women really appreciate if a man carries the casual look with style and elegance too making him look different from other men in many ways.
3. The dress pant and dress shirt: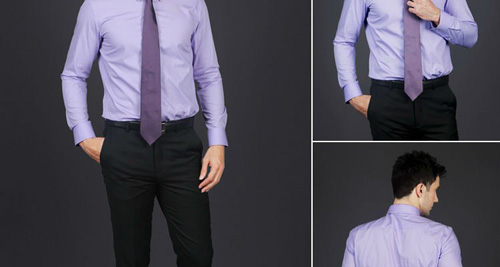 According to a survey there were a large number of women who agreed that they do not want their men to be buttoned up in a three-piece suite all the time but want them to look elegant in a dress shirt and dress pant. A dark colored dress pant in a very fine cotton brand along with a plain light colored shirt is something your women would love to see you wear. This dressing combination and color choice make you an elegant eye candy for the women around you.
4. The faded jeans with a casual tee: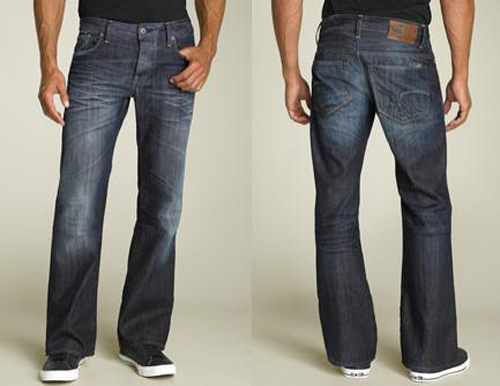 If your women want the best of you in the casual look then the look to be chosen is surely with the help of tattered or faded jeans that look a little too casual to be seen. Along with that wearing, a simple tee would do the job.
Be sure that you avoid the tees in the market with the lame expressions or phrases printed on them. They just do not look nice and do not impress anybody but you. So brace yourself before going to choose a tee to impress your woman.
5. A trendy outfit:
Finally, trendy outfit is another thing that would let you win a women's heart if you choose the dress sensibly. You can grab a white colored simple shirt with a pair of jeans or black cotton pants while complementing them with the ever in fashion loafers. This would not only make you stylish but will let you have a stylish plus decent look in the eyes of the women as well. Therefore, these were the tips to follow if you want to impress the women with your dressing sense. So think before going on to choose the dress to impress your women.