Autumn is the season that separates the boys from men. T-shirts and gym shorts can pull you through the Summer months (from April to September, for those of us most dedicated), but sweater season is coming, and everyone's noticing. Fall presents a yearly challenge to our wardrobes. From blistering to freezing, the weather makes it as hard as possible for you to handle the outdoors in style.
[contentblock id=1 img=adsense.png]
Corn mazes are all fun and romantic until you're huddled up with your arms pulled into your t-shirt, quivering in the dark. This season also presents us with a unique opportunity. The cool weather allows for long-sleeved sweaters and laid-back jeans that carry a much sharper look than your Summer attire – I'm looking at you, graphic tees.
1. Jogging Pants with a Drawstring Waistband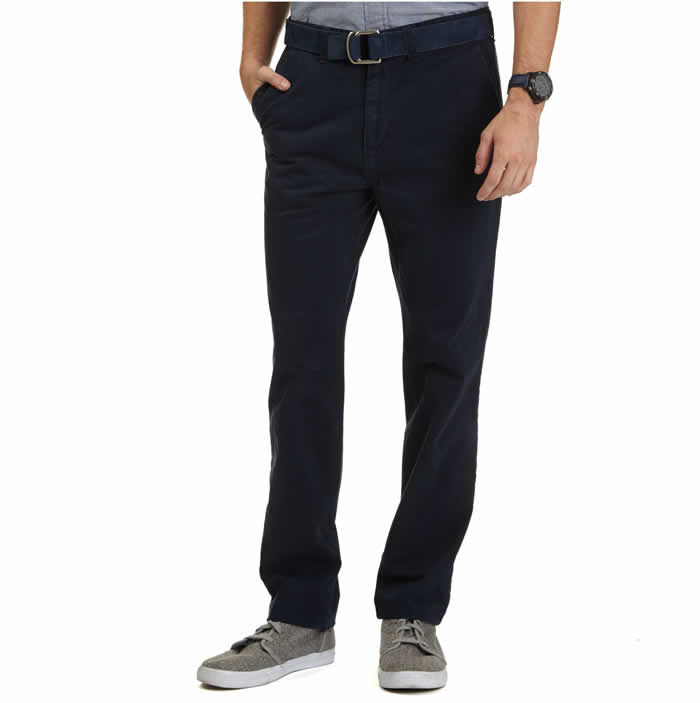 That's probably not what you expected for the front lineman of our fashion list, but hey, let's ease into this. Grey, black, or multi-coloured drawstring sweatpants are trending drawstring sweatpants are trending, and with good reason. The pants are comfortable, lounge-worthy, and still have an element of put-togetherness. These are the type of pants you wouldn't be embarrassed to answer the door in when your neighbour unexpectedly turns up at 6am. We all need a pair of those.
I guess you could actually use joggers for jogging…
On the couch or in the gym, these pants are perfect fall wear. Macy's carries Ralph Lauren drawstring joggers, which are the quintessential stylish sweat pants. Yes, of course we would try to even make sweatpants 'cool.' Anyway, onward!
2. Dark, Straight-Legged Jeans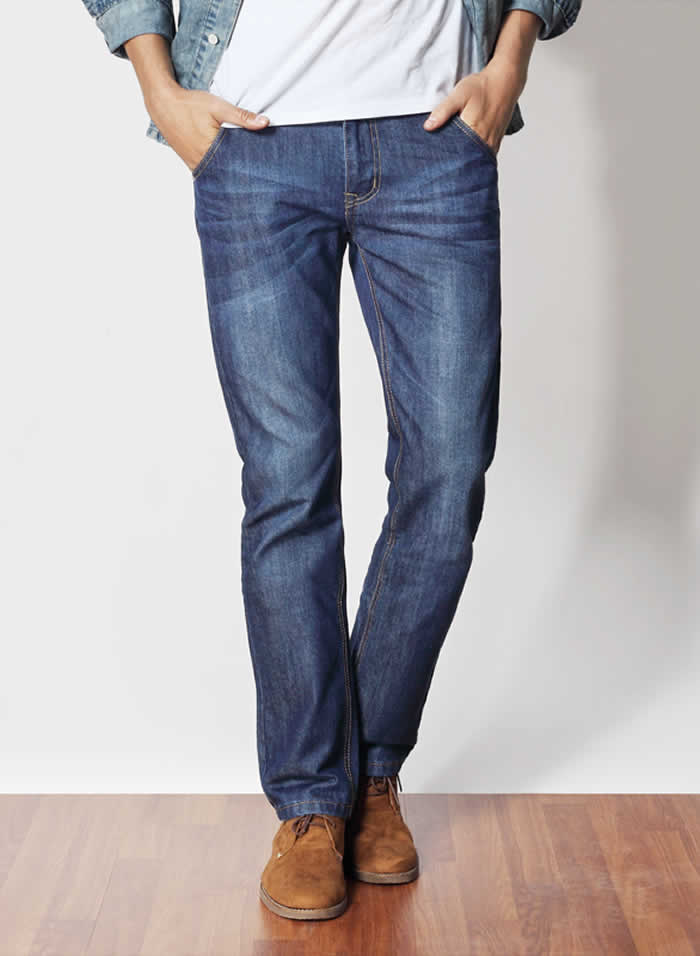 There is a seemingly endless array of choices for jeans, and it can be paralyzing. So, in order to save time and energy, keep it simple with a straight-legged, dark pair of jeans. Stop getting swept up in the whirlwind of skinny, ripped, multi-colored, tight, loose, or straightforwardly ugly jeans. A wildly unique pair of jeans is not the only way to tell the world you're special, so let's settle that right now. Find a pair of comfortable-fitting dark jeans. These pants are sharp and go with any shirt you top them with (even though most pictures boast shirtless guys, they actually look good with shirts, too). This pair from Lord & Taylor nails it. Ah, but so do these Levi's from JCPenny. Choose whichever pair you're most comfortable in.
3. Neutral Crew-Neck Sweatshirt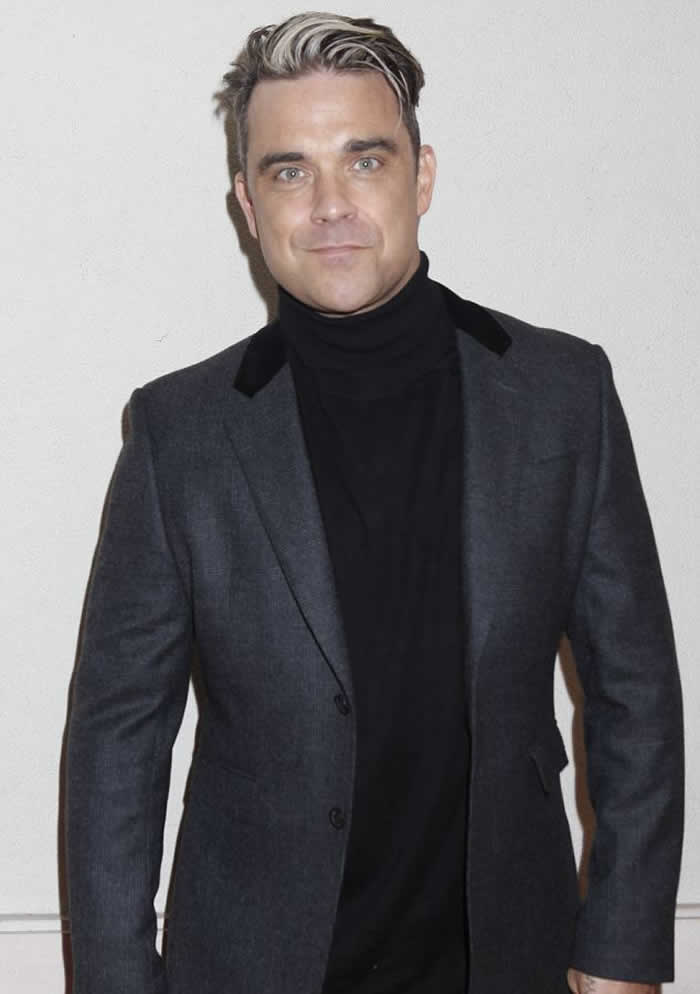 Keep those oversized hoodies in the back of your closet where they belong. Or, alternatively, you could donate them to Goodwill or The Salvation Army. Probably should do the second one. Plain, crew-neck sweatshirts are the fashion upgrade from our 'security blanket' sweatshirts. The crew-neck can be casual or more formal, depending on what you couple with it. Any neutral crew-neck sweatshirt pairs brilliantly with those dark, straight-legged jeans we talked about earlier. Consider that.
[contentblock id=2 img=adsense.png]
Wear that thing everywhere.
From a night out to Thanksgiving dinner parties, this sweatshirt offers a stylish shirt that you can still be comfortable in. This Alternative Apparel shirt — available in any color you might want – is a durable, appealing one that would be a great addition to your closet.
4. Peacoat/Trench Coat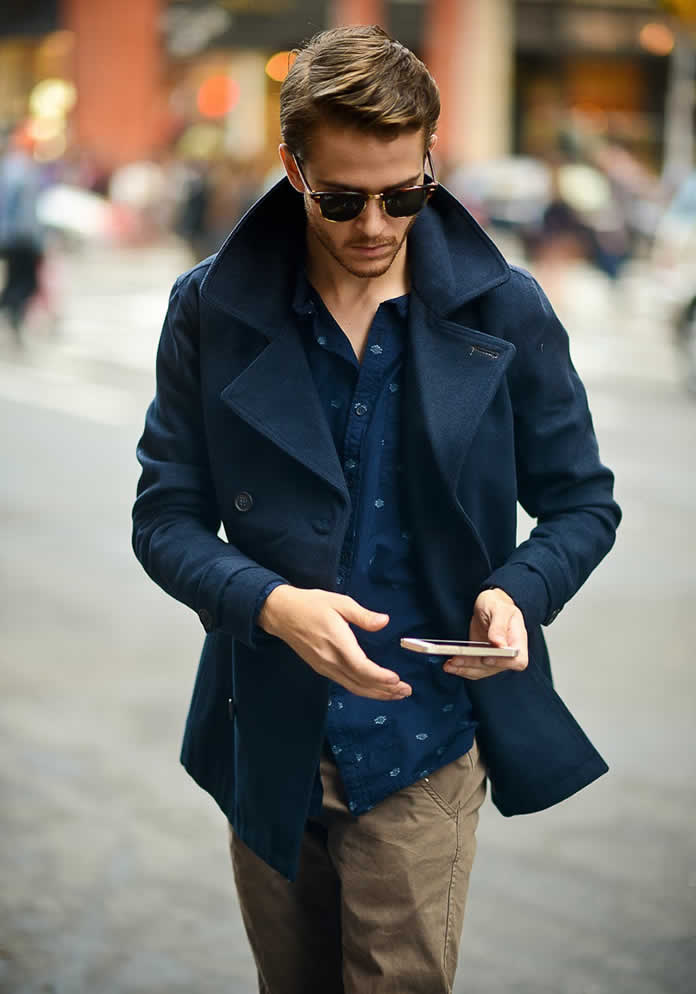 A peacoat, equipped with lines of buttons, is warm, is sharp, and carries a subtle confidence. There is an alluring sense of detail that makes this coat premium outer wear. You can wear this coat to the tune of $100.00 or $1,000.00 – depending on the music you prefer (afford, I definitely mean afford). Here is a Nautica Men's Melton Double-Breasted Pea Coat for $84.50. There's also this Marc Jacobs one for $698.00, you know, if you're really feeling it.
If that peacoat didn't do it for you:
Onto the trench coat – yes, I mean it. Thigh-length and knee-length trench coats are in, and they're bold. If you're intrigued at all by the idea of sporting a trench coat, go for it. The unique, gallant look of this coat is worth pocketing its price tag. Here is a Jack Spade Trench Coat that would make a nice first one or fifth one. The only rule is to stray away from brown and tan trench coats. You can go from a good looking guy to your grandfather's wallpaper real quick.
[contentblock id=3 img=gcb.png]
5. Thick, Knitted Sweater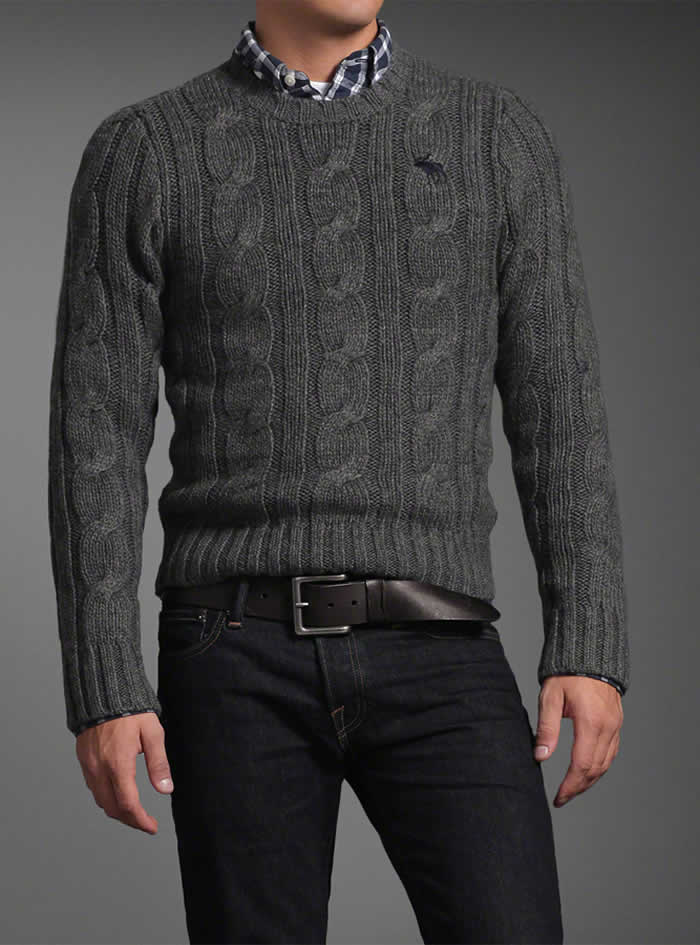 With its mysterious, laid-back aura, the knitted sweater presents a look that most trendy guys want to have. This is not the sweater you see your friends wearing at 'ugly sweater' Christmas parties. I wouldn't do that to you. The 'hipster' sweater is calm, warm, and intimate. You can, of course, purchase a knitted sweater with more subtle points of personality. Large buttons or splashes of exotic colors can create a unique, stylish sweater when tastefully done.
Stop flirting with that line!
There is a fine line here between trendy and tacky that most men come dangerously close to crossing (they cross it, they definitely cross it). This cable knit Orvis sweater is ideal for the man of simple taste. This Nordstrom one, though seemingly simple, has more flare and personality. Both styles are sharp and elegant.