Maybe you're fighting the good fight against grey hair, or maybe you're just looking to spice things up and add a little excitement to your look. After all, sporting the same shade of hair year after year does become tiresome. Not to mention women have their own preference, just as do they with particular hair styles. So you've decided to bite the bullet and experiment with hair coloring for men.
How to Apply Hair Dye for Men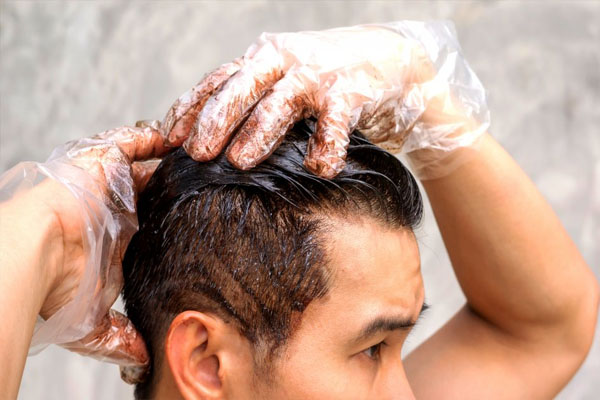 Hair-coloring is a straightforward process that requires nothing more than patience, and some courage of course. Start by stripping down to your briefs (or boxers). Reason for that is obvious – no leaks on your wardrobe. Though if you insist on hiding your chest and back for lack of body hair trimming, sport a worn-down gym shirt. Keep your hair dye product of choice in a bowl to prevent any spillage onto the sink or countertop. Proceed as follows:
Step 1: Read instructions and mix the included products together to create dye composition
Step 2: Rub a thick layer of lotion across the outer line of your hairline to prevent dye bleeding
Step 3: Apply onto hair using brush application or shampoo in by rubbing into targeted areas
Step 4: Let the formula sit in hair for the suggested time frame (est. 5-15 minutes)
Step 5: Hop in the shower and rinse out

Your hair length will determine how much of solution should be applied, granted most people tend to use the entire allocation since the solution can't be saved. Surface stains should be expected on the skin as well. Nothing you can't remove solo with a cotton ball and some isopropyl alcohol. Men of all ethnicities and hair types are afforded numerous colouring options. And we combed through the gunk to narrow down some of the market's best hair dyes. Add one of these to your grooming closet.
Choosing the Right Hair Dye Color for Your Skin Tone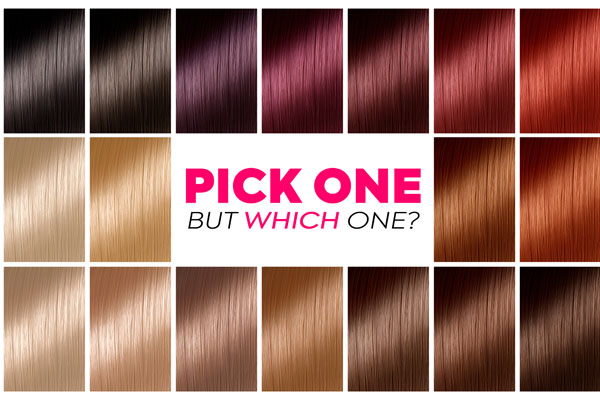 If you want to experiment a little, and opt for a dye that's a different shade than your natural hair color, than you're going to want to match that dye color to your skin. This might seem simple, but selecting the right hair dye color for your particular skin tone is surprisingly complicated, if only because so few men really know what their skin tone is to begin with. Are you pale or tanned? Dark or light skinned? You may think you have an idea, but if you only ever look at yourself in your bathroom mirror in the morning, say, then you've only seen yourself under one lighting condition.
So the first step is broadening your sample size. Use a mirror, or the selfie feature on your phone, or a trusted friend, and experiment with different lighting conditions: indoors, outdoors, direct light, indirect light. You're going to want to play around with different formulas, to find the one that suits you best, but know that the dye will look different in your hair compared to how it looks on the model, which means a little trial and error should be expected.
Best Men's Hair Dye for Short Hair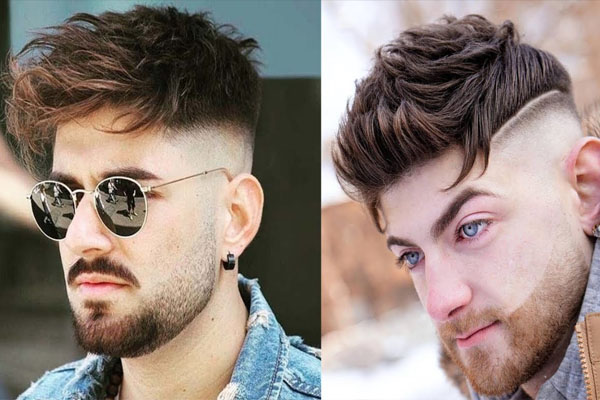 Men with short hair have historically had some problems with hair dyes, as the majority seem to look best on longer locks. If you keep your hair close to your scalp, but still want to add some colour to your greying hair, opt for a hair dye that is one or two shades lighter than your natural hair colour. Why you may ask? It turns out that shorter hair provides less scalp coverage, and so the contrast between your dyed hair and the skin on your scalp can look odd. To combat that, we recommend selecting a lighter shade of hair dye.