Like woman all men's also want to change their hairstyle and when it comes to hairstyle men are very touchy about it. For men there are lots of hairstyle but the new haircut which is much in fashion is long hair for men. Long hair makes you prominent in the crowd and that's what many men's wants.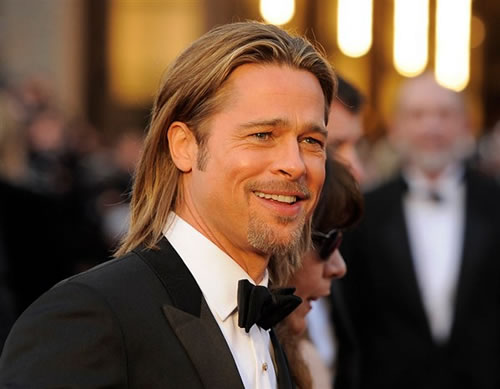 While going for a long hair many other men discourages them and say that this is a feminine hair style don't go for it but don't think like that it is just a hairstyle one should always try it out and see if it suits you or not. Hairstyle only makes a change in your personality and in long hair men look very attractive.
First of all when you have decided to go for a long hair then don't move back and stand firm on our decision. You all know that long hair needs a lot a time so always be patient because the growing thing is natural. When you will be in the process of growing hair you will look very silly people will talk about you a lot but be patient and wait for the time when your hair reaches till shoulder.
When you decide to grow your hair first of all you should know what type of hair you have because when you will grow your hair aftercare is very important and if you have curly hair than it is very difficult to manage them. You should know before.
Many of us believe that if you get your hair trim they will grow faster but it is actually wrong so for guys don't cut your hair when you are growing them. Just make them long and don't worry about the split ends because once you are done with the growing part you can give a style you want it.
It is very important that you take are of your hair when they are growing. Make sure they are neat and clean and free of leaks.  Do oiling once a week so that they become healthy and shinny.  Wash your hair thrice a week to avoid dandruff. Make sure you wash hair with cold water.
The very important tip for those men who wants to have long hair is that never brush when they are wet, brush them when it becomes dry this way the hair will break less. Firstly brushes your hair with your finger then go for a brush.
Use shampoos which are free of silicones and other harmful ingredients, moreover use natural things to wash hair so that hair becomes soft.
Balance diet is very important if you want to have healthy long hair. Eat meat and egg daily and also drinks milk, it is full of proteins which are helping a lot in the growth. Vegetables are fruits are also important.
It is very difficult to manage long hair when you have long hair go for the stylish and spend some amount of money on your hair and tell the stylish to make the ends of the hair shaft and give it little layers so that they look good. It is better that you make a pony tail, it looks really bad when hair comes in the face while eating or you are in a meeting.
The hair care is very important after the growth so make sure chose the shampoo according to your hair type and also condition your hair whenever you wash them. Also proper oiling and other massages are important to keep healthy hair. Take care of your hair like a woman does because when you have long hair everyone focuses on your hair.
The fashion of men long hair is not new, in 19th Century men used to have pony tails which look really smart for them so don't get confused when you decide to have long hair be confident otherwise everyone will make fun of you.