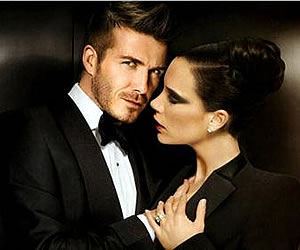 When a man enters a room, the scent he's wearing makes his first impression. It makes a man feel more masculine and the other people feel more groomed of him. This makes the selection of the men's scent even more important for a man since it adds a lot to his persona.
Wearing a cologne has become like a second skin for men! Whether casual, semi-formal or formal; wearing men's scent is a must for all men of all ages from all walks of life. This has made the fragrance industry to boom even more. The companies keep coming up with new fragrances, making the ones already in the market out of fashion. It takes a great deal of research and development to invent a new fragrance, which has made the industry a high profile one.
All men's scents are categorized in five categories; floral, oriental, woody, fresh and fougere. Let's take a brief look at these;
Floral: This family contains the scents of fresh flowers mixed with soft notes of different flowers and spices.
Oriental: Oriental scents include combinations of amber, musk, vanilla, resins and sandalwood.
Woody: This group takes fragrances from different mossy and dry aromatic woods like myrrh, cedar, tobacco and leather.
Fresh: This group of fragrances has the fragrances from citrus, grasses, fruits and water. It contains a large combination of scents and is very popular around the world.
Fougere: This group is a combination of all others. It takes the scents from all other groups and makes a lot of combinations of men's scents.
The most popular brands for top scents for men include Gucci, Armani, Calvin Klein, Homme and Chanel just to name a few. All these brands have large varieties of outclass scents for men that suit the style of every man with an attitude.
What Kind Of A Fragrance Is Right For You?
It all depends upon your mood and the kind of impression that you want to make. You can choose something strong that stays with you all day long and is felt from a distance; or you can go for something lighter and fresh that doesn't make you feel overpowered.
You might have a collection of top scents for men to wear according to the occasion; for instance, something like woody would do well for the formal occasions, while a fresh fragrance would go for your casual days.
Do a little research before hand on what kind of scent would suit you according to your lifestyle. Choose a shop that has a large variety of all kinds of men's scents. Try out samples of different fragrances on a tester strip. Never try them on your skin, because it will make a combination of different scents making it difficult for you to choose the right one.
Whenever you go out to buy cologne, carry a small bottle of coffee beans with you! Wonder why? Since you would be testing a number of colognes, sniffing the coffee beans in between would clear your mind out of each fragrance, so that you get the better idea of the next scent you try.