1.

Dressed-Up T-Shirts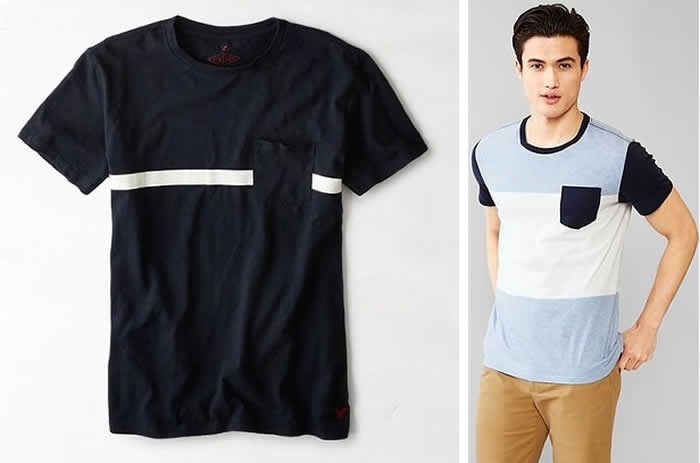 The Hanes you buy in a multipack at Target are great as undershirts, but probably shouldn't be worn on their own. Instead, try on a patterned pocket tee — they're the grown-up version of those graphic tees we all pretend we didn't wear. They look great on their own, or layered under a jacket or button-down.
[contentblock id=1 img=adsense.png]
2.

Knit Polos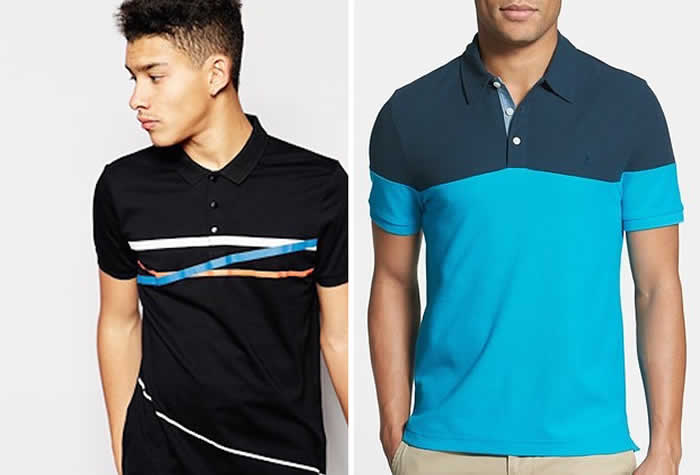 If the only polo shirts you own have a pony on them, it's time to update your closet. Move beyond the pastel-hued classics and seek out shirts with a graphic emphasis. Colorblocking, stripes, and abstract patterns add an instant drop of cool to this old spring standby. Opt for tailored fits that taper toward your waist — there's nothing worse than feeling like you're wearing a tent.
3.

Lightweight Crewneck Sweaters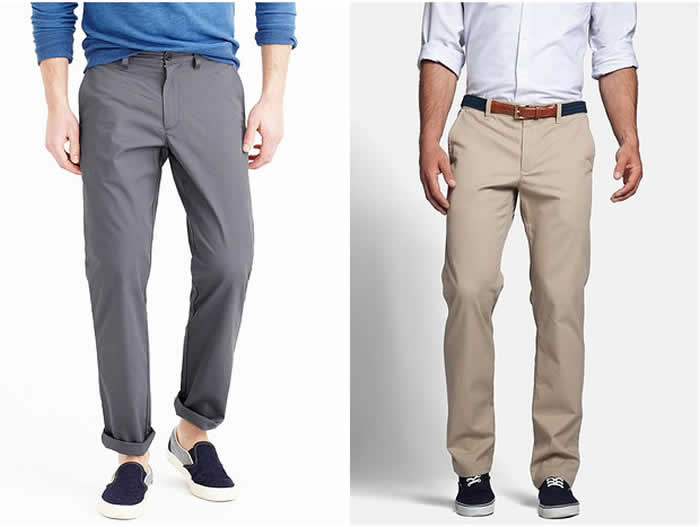 Just because winter's over doesn't mean it's all short sleeves all the time. Lightweight sweaters are great transition pieces for those days when there's a little extra chill in the air, but not enough that you need a jacket. Look for ones that are 100% cotton; they'll breathe more, just in case the temperature ticks up on you. Don't be afraid to play around with color and pattern — it is spring, after all.
[contentblock id=2 img=adsense.png]
4.

Chambray Shirts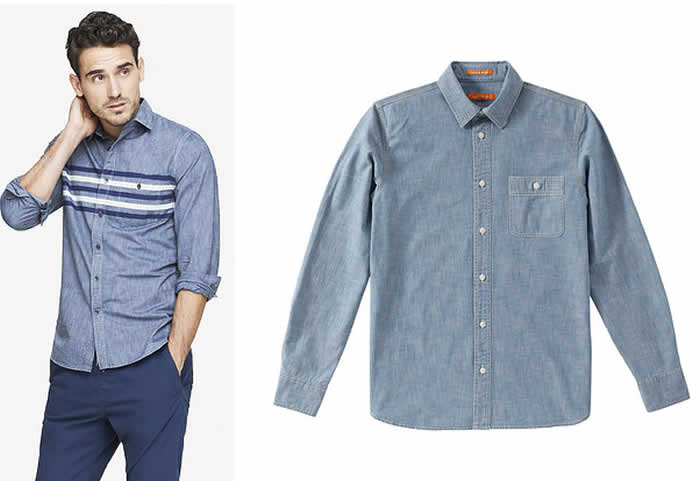 Denim's linen cousin, chambray, is a good in-between weight for spring: It's not as heavy as denim, but not as light as a basic cotton. Like an Oxford, a chambray shirt can be dressed up or down, and the color options are endless — you can go light, dark, patterned, dip-dyed, ombre, whatever your heart desires. Added bonus: Chambray shirts transition from season to season seamlessly.
5.

Popover Shirts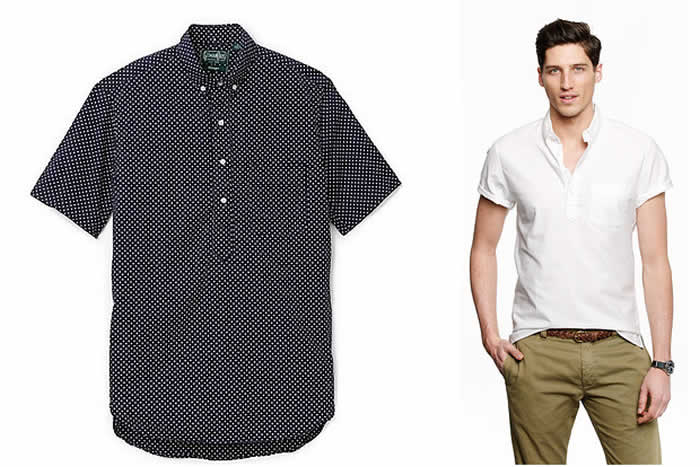 If a button-down and a polo shirt had a baby, it would be the popover. It's basically a short-sleeved button-down that buttons only halfway, so you have to pop it over your head to put it on. The style was popular in the 1960s and is making a comeback this season in both solids and patterns. Like the T-shirt, you can wear it on its own or layer it under your favorite sweater.
6.

Light-Wash Denim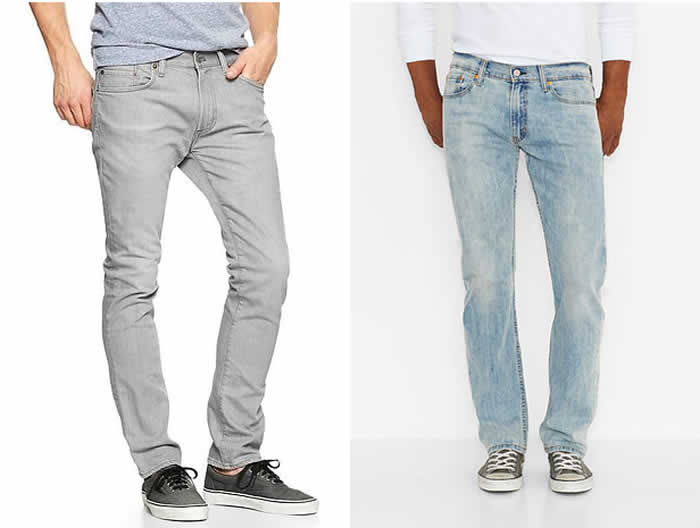 After years in the shadow of dark-washed denim, light washes are having a moment. Swap your raw denim jeans for a slightly whitewashed or gray pair, but make sure to stick to slimmer styles. Skinny and straight-legged cuts will keep you looking modern while you rock the vintage washes. Avoid extreme whiskering around your crotch and excessive distressing on your thighs, though; they'll only make your legs look wide.
[contentblock id=3 img=gcb.png]
7.

Lightweight Chinos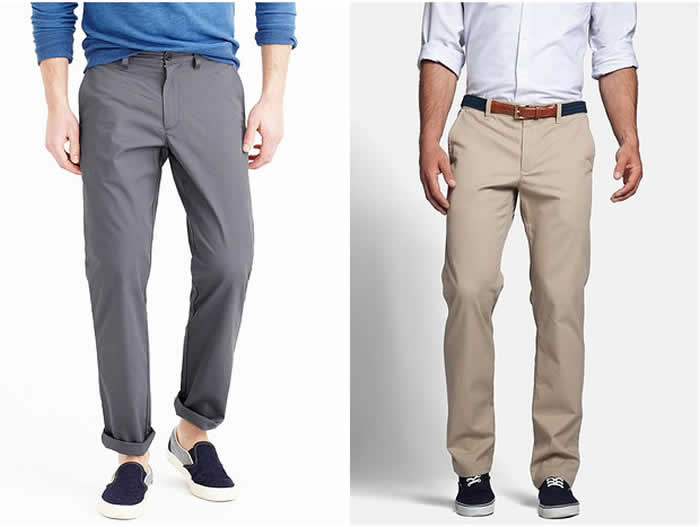 When you don't feel like jeans, try chinos; the lighter fabric will keep you cooler than denim. Just make sure the pair you pick is unlined, otherwise your legs might feel like they're suffocating as the temperature rises outside. Go for classic khaki, or experiment with color. Chinos are easy to dress up, but even easier to dress down — roll up the cuffs a little, toss on a T-shirt, and you're good to go.
Read More: buzzfeed