Meghan Markle and Kate Middleton are allegedly feuding once again.
Woman's Day claimed in its Oct. 11 issue that Markle is upset with Middleton because the latter stole her spotlight during her trip to New York City.
Prince Harry and Markle landed in New York a few weeks ago to attend several events and meetings. The pair also brought their full entourage with them during their trip.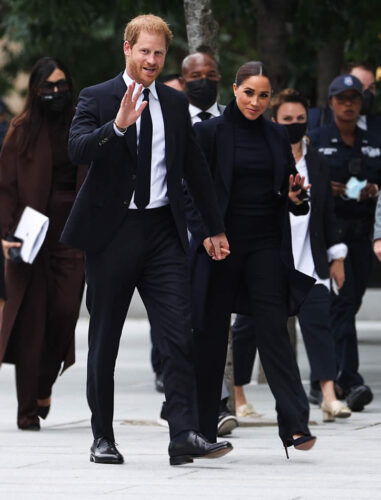 The Duchess of Sussex also wore beautiful outfits for the outing that made her look like she was on a royal tour. However, the talk about her outfits came to a halt after Kate Middleton stepped out in her gold gown at the James Bond movie premiere.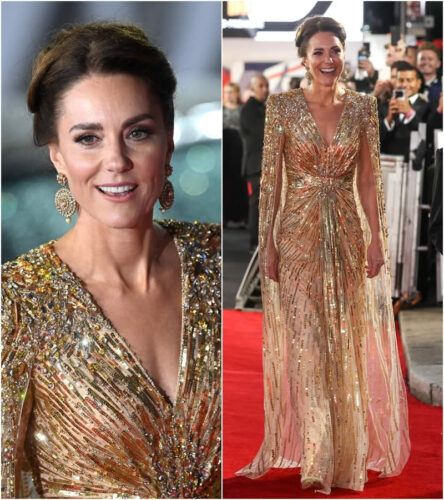 According to a source, Markle is upset with Middleton because she stole the spotlight from her. On the other hand, Middleton couldn't care less about what Markle thinks of her since she knows how stunning and regal she looked at the premiere.
"It was a look Meghan, who tries high fashion with mixed results, would not in her wildest dreams have thought of. Kate gave a masterclass in classic glam, and there's no doubt Meghan would be seething over being literally outshone," the source said.
As per Entertaintimes, the insider also claimed that Middleton won Prince Charles' approval that night, which is why they exchanged a kiss on the cheek at the premiere.
According to the source, members of the royal family rarely show affection for one another while they are out in public. So the fact that Prince Charles kissed his daughter-in-law on the cheek demonstrated how much he adores Middleton.
"The Cambridges made it clear that despite Harry and Meghan's bellyaching, there was nothing but the togetherness between the two future kings and their wives," the source said.
However, the claims made by the tabloid should be taken with a grain of salt. There is no evidence that Markle was enraged by Middleton while in New York.
In reality, it appears that she has no reason to be furious with Middleton because the latter's purpose was never to outshine Markle. She just happened to look stunning in her gold gown, and everyone who saw her took notice.
The tabloid appears to be pitting Markle and Middleton against one other once again to make it appear as though they are still feuding.