Kate Middleton is taking on more responsibilities in the monarchy. She is replacing Prince Harry as the next patron of the Rugby Football Union and Rugby Football League, according to reports.
Last year, the Duke and Duchess of Sussex chose to step back from royal obligations. Prince Harry and Meghan Markle stood by their decision not to return to the United Kingdom a year after Megxit.
Queen Elizabeth II stripped the royal couple's patronages as a result of their decision. The monarch is bestowing two of Prince Harry's patronages on his sister-in-law Kate Middleton, according to the Sunday Times.
The Duchess of Cambridge is a tennis fanatic, but she's adding more sports to her card. According to the Sunday Times, Middleton will replace Prince Harry as patron of the Rugby Football Union and Rugby Football League.
Middleton and her husband, Prince William, who is the patron of the Welsh national rugby team, might need to engage in healthy competition. In 2016, the Duke of Cambridge assumed the role, the same year Prince Harry became the patron of English rugby.
"The handing over of the rugby patronage brings home that Kate is very much stepping up her royal duties and taking on more and more patronages and getting a higher profile," he told The Sun.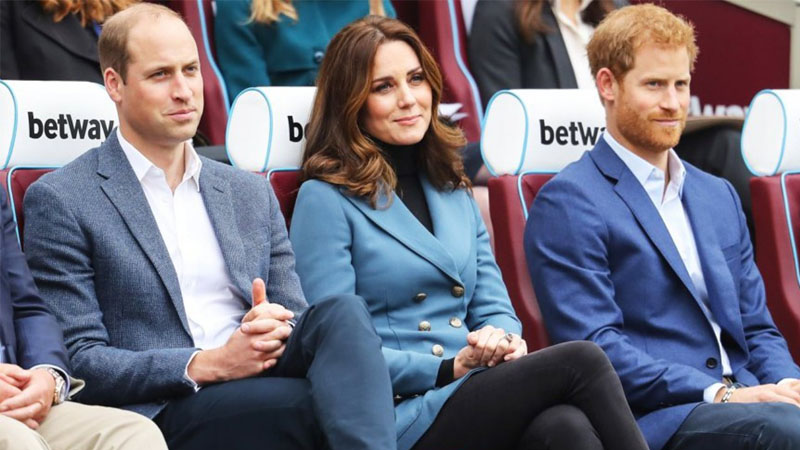 "It also highlights the reality of Prince Harry being replaced in some of the things he enjoyed, but it's sad in that it's taking away the things he brought to the table."
Dampier went on to say that the decision was a "psychological blow" and only emphasized that the split was very much final.
According to Micky, the Queen had left the door open for the Sussexes, the royal correspondent pointed out. It has, however, passed the point of no return. He went on to say that he didn't see Prince Harry returning to the United Kingdom. As a result, the recent adjustments are an example of what he has lost after pursuing a new life in the United States.
Dampier speculated that the changes would upset Prince Harry. The Duke of Sussex, he added, would miss his role as England's rugby patron.