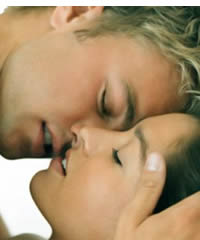 Despite normal ejaculation here are lots of things to do in bed that make your night feverish and wet. Surely woman plays important part for heating up things though you also have to play part on your side by taking some peppery actions in work to do sex in bed.
The aura of bed is well maintained when you specifically consider the things to do in bed. Let me remind you with a brief tutorial on things to do in bed.
Quick nudity
Sex in bed obviously starts by letting your love lady naked and then being naked yourself. The whole lot starts with stripping off that is too ravishing when done in quick way. Though the art of striptease works well but to hang on blind sex night it is better to get quick nudity.
Things go blazing bed when you go licking and sucking her lips and other body parts that stimulate sex temptation taking you on journey of warmth and romance. Kissing and just kissing is tiresome but licking and sucking areas other than lips drive your love lady crazy and she holds to get more and more.
Eyes are the window to peep into feelings of others so let this window open during whole sex activity. You will surely enjoy your sex moments just by looking it live.
Compliment her during sex
Ladies love to be complimented every time either they deserve or not. So guys if you want to have gleeful sex then go on praising your wife or love lady in each of her posture. You may praise her hair, lips, eyes and even secret zippy parts too.
Fast orgasm works well but fades away quickly. If you want to get vigorous and pleasurable sex in night then be slow and steady. Gradually load yourself through orgasm and then get over ending it with fast romps. This slow ejaculation will surely leave you happy for long after.