Besides being emotionally attached to the person, you're also physically attracted to the person you love. Physical intimacy is as important as the mental connection is.
[contentblock id=1 img=adsense.png]
But this doesn't imply that you have to get physical with your partner even if you don't wish for. But if you've been feeling lately that now you're ready to consummate your relationship, then you can make the first move.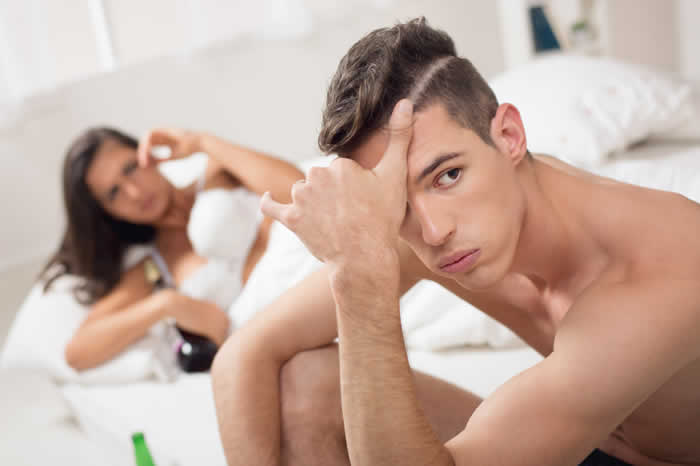 1. First of All, Think About It Once Again
Is this consent out of some obligations? Do you think that you owe sex to your partner? If the answer is yes, then you shouldn't make the next move. Sit down and think thoroughly instead.
2. Tell Him Face to Face
Telling him over the text is easier, there is no second thought about it. But telling him in person is much more beneficial. You can read his facial expressions if you talk to him in person.
3. Plan a Birth Control Method
Don't go all crazy about the idea of having sex with him for the first time. Protection is as important as intimacy is. Get the pills or condoms beforehand. You wouldn't like to lose your senses amidst the heat.
[contentblock id=2 img=adsense.png]
4. Relax
Don't panic. Don't let the idea of having sex freak you out. The more nervous you'll be, the lesser fun sex will be. Take it easy and natural as it is.
5. Let Go of the Awkward Moments
When you're getting into bed with him for the first time, awkward moments are inevitable to occur. Just laugh them off and be the confident lady you're. He won't be able to resist himself from charging upon you.
6. Be Open and Honest
Guide him how you would like your first time to be like. Be clear that why you're willing to share the bed with him. Be on the same page as he is. Any one of you looking for a casual hook-up while other is seeing the future together will eventually land you both in trouble.
[contentblock id=3 img=gcb.png]
7. Respect His Decision
There's a prevalent myth that men can't deny sex. However, the truth is not always what we see. Maybe he doesn't want to get intimate at the time. You've to respect his decision.