No matter how much great sex you and your partner have, it's possible you could be holding back a little. Chances are you have a fantasy or curiosity that you may or may not have worked up the courage to divulge just yet.
[contentblock id=1 img=adsense.png]
Find out what these guys aren't asking for in the bedroom, but secretly want to. And hopefully this will inspire you to do some exploring tonight.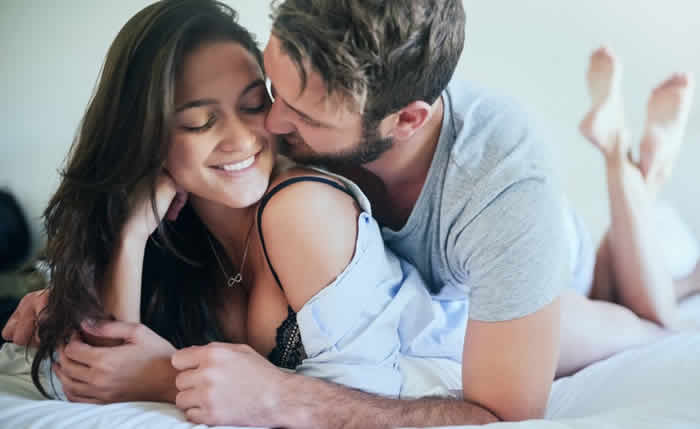 "Dominate me! Having to ask kind of defeats the purpose."
"Group sex is something I think would be a crazy experience, but there's never been a partner who I would ask for that. It would take a lot of alcohol to admit."
"I wish I could just ask for a blowjob sometimes without feeling like I'm asking to be serviced."
"I like it when women are aggressive and creative [and] take initiative and surprise me. You can imagine that it could be difficult to ask your partner to be more spontaneous though."
[contentblock id=2 img=adsense.png]
"I've always wanted to tie a girl up, but I'm worried about asking for that. I watch Law & Order. I know how wrong that can go."
"I love it when a girl talks dirty, but I would be embarrassed to ask her to do it. I wouldn't want her to ask me to do it back. I don't know how!"
"Threesomes. I wouldn't want to hurt her feelings and have her interpret it like, 'Oh, you don't like me? You need more?'"
"What I've always wanted to do is have sex with a girl between her boobs, but I wouldn't want to ask. It could be degrading."
[contentblock id=3 img=gcb.png]
"I don't want to have to ask to cuddle. Don't laugh! I think some girls assume guys don't want to cuddle, so they don't, but we're not going to ask for that, you know?"