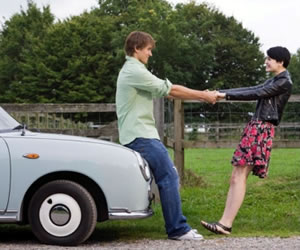 Trust is the most essential part in dating and relationship. A relationship without trust does not make any sense. The word 'trust' is spoken and mentioned so many times but not many people actually know its meaning and importance in establishing trust in relationships and dating.
Signs of Mistrust In a Relationship
If you or your partner fits following situations, there could be some mistrust in your relationship.
You are always checking your partner's emails and cell phone history and wanting to know who they are communicating with.
You play detective and want to know everything about what your partner is doing.
You doubt your partner and don't really believe in them
Causes of Mistrust In A Relationship
Mistrust can be caused by many different things. In relationships, mistrust usually comes about as a result of…
Being Cheated On In The Past
Having a Low Self Esteem and Feeling Insecure
Loss of Trust In the Current Relationship
Tips To Establish Trust In Dating And Relationships
No matter what the cause, it is very important to identify it and address it. Following six steps can help you in establishing trust in dating and relationships.
To establishing trust in dating you need to know how consistent you are in your relationship. Analyze carefully whether you can count on each other. When you are reliable on a daily basis, you will be successful in building a relationship that is based on trust.
Step 2: Communication Skills:
Are you capable of delivering your messages to your partner well! Your body language should also go in sync with what you say. Disagreements in a relationship tend to corrupt it. These occur due to misunderstanding. You need to pay special focus to what you say and how you look when being with your partner.
Step 3: Believing In Your Partner and Yourself:
The key to establish trust in relationships is to start believing in yourself and your partner. You must indulge in an honest and gentle discussion with your partner about any problems, insecurities and misunderstandings.
Step 4: Complete Honesty:
For this you need to learn and practice how to remain truthful to your partner. Keeping secretes is a strict no-no. Secrets mean you require maintaining them and there is no way to maintain secrets than telling lies. These rules out the possibility of building trust on a relationship.
Human nature is set in away to please others. However, this can result in spoilt relationships. Saying 'yes' when you actually mean 'no' can spoil the relationship. Learn to say no when you actually want to. This will also win you a lot of respect from your partner, and help in establishing trust in relationships.