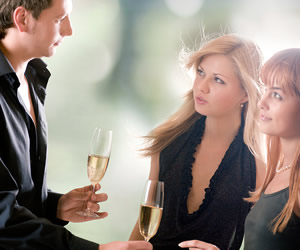 When you know the habits and the things what a woman likes or dislikes, dating becomes easier. If you are on a date and you do not know anything about a woman it can make difficult for you to spend your time and make your girlfriend happy. Knowing some tips and habits of woman can be very helpful in such situations.

There are different situations when you meet new people around you and in future that person becomes the important part of your life by your impressive personality.
The things and the habits that can let you meet a woman in the gestures and postures that give the positive and negative meaning both. It becomes some time very important to take trainings even to learn how to manage your postures and gestures. It can inspire a lady and make your personality more attractive. Make a social circle and meet people and relations either online or offline, the interactions with people can make you well known to specific people.
Keep single goals at a time and do not keep very high expectations. You should know what you can do and what you cannot do are your limitations. Know the tactics to how to behave in front of a lady-it can be very useful. Smart way of presentation, showing care and love allows you to meet your woman.
Your dressing and accessories should be up to date. When you meet a woman, show strong feelings it will always keep you in her mind and heart.
Develop confidence in your personality and remove shyness. Keep your personality fit by exercising, it will be very helpful to meet a woman. Your appearance is the first thing that can attract any lady.