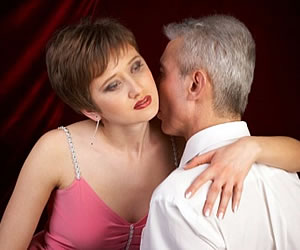 Sometimes you came across a person who has a long dating history or totally stranger of dating. People think that in such conditions relationships may not thrive properly because prior history of dating matters a lot. Prior dating history matters, but it is not an issue among your current dating or first dating affair.
At some point in our life, many of us will find ourselves in a relationship where we have a lot more or less experience than our partner. Perhaps one has been married before and the other hasn't, or maybe one has more of a dating history than the other. No matter where the imbalance of experience occurs, the relationship can work if you follow these simple tips.
8 Tips To Bridging Experience Gap In Dating
• Have Patience
If you are dating a girl 10 years younger to you, keep patience don't think like that as you both have good chemistry so you can establish a healthy relationship. Good chemistry is not a guarantee of good relationship. Give time to your partner, just focus to understand her nature.
• Have Discussions
Discussion is a key to bridging experience gaps. Discussion can solves the problems, it is simple and worth giving technique. When you discuss with your sweetheart about her problems, about her issues it will generate a warm bond between you and your sweetie.
• Spend Time Together
Keep in mind relationship is a learning experience, and you won't gain equal footing in one weekend, to bridging experience gap spend lots of time with each other, and patiently wait for the results.
• Help Each Other
Help each other, if you want to bridge the experience gap help each other in all ways, if you are good in dancing and your partner is not, for party enjoyment don't look around for an experienced partner. If you do this it would be a rude stance for your partner. Instead of bridging the experience gap it will create complexities for you.
• Don't Focus On Differences
In order to bridging the experience gap don't focus all the time on differences among you. Don't bother much about the mistakes. If your minds remain occupied with such less important matters you would not be able to establish a healthy relationship.
• Respect
Pay respect and attention to your partner. If you are young or old to your partner it would help you a lot in bridging the experience gap. When you are dating someone it's not a joke, take it seriously because sometimes dating leads you toward the serious relationships like marriages.
• Analyze Mistakes
Don't get panic about the mistakes, making mistakes don't leads you toward a mistaken relationship. Analyze your mistakes and handle them wisely.