A Pentagon report compiled in June could not explain 143 incidents.
The Pentagon has announced the launch of a new group to investigate reports of UFOs near sensitive military areas, following a UFO report last summer.
The new Airborne Object Identification and Management Synchronization Group will examine claims of Unexplained Aerial Phenomena (UAP) near military bases in the United States. UFOs, or Unexplained Flying Objects, are referred to as UAPs in the military.
"Incursions by any airborne object into our SUA (Special Use Airspace) pose safety of flight and operations security concerns, and may pose national security challenges," according to a Pentagon press release, referring to restricted military airspace, military operations areas, firing ranges, and other places restricted for national security and other purposes.
In a memo outlining the group's formation, Deputy Defense Secretary Kathleen Hicks wrote that unidentified aerial phenomena in special-use areas "represents a safety of flight risk to aircrews and raises potential national security concerns."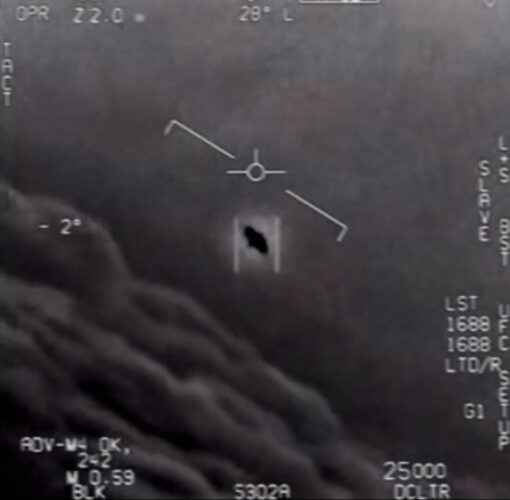 The new group will synchronize the Pentagon's efforts with other federal agencies "to detect, identify and attribute objects of interest in Special Use Airspace (SUA), and to assess and mitigate any associated threats to the safety of flight and national security."
It will be controlled by the undersecretary of defense for intelligence, who will be joined by the director of the Joint Staff and top officials from the Office of the Director of National Intelligence to form an executive council.
Last June, the US intelligence community produced a report that gave the first unclassified evaluation of Unexplained Aerial Phenomena, as requested by Congress.
As per Abcnews, the Navy's Unidentified Aerial Phenomenon Task Force couldn't explain 143 incidents, and 18 of them looked to "demonstrate advanced technology," according to the report. The Pentagon has stated that the UAP Task Force will be merged into a newly constituted entity.
To increase its ability to grasp UAP, the Pentagon's systems, regulations, technologies, and training must all be improved, according to the UAP report.