Former American President Donald Trump turned 75 on Monday, celebrated while hosting a dinner at the Trump National Golf Club Bedminster in New Jersey. Yahoo News said Melania didn't spot at the event. Mr. and Mrs. Trump has an icy relationship; thus it is not surprising. But it isn't normal either.
As per the outlet, other than Melania wasn't seen in the video, Donald Jr.'s girlfriend Kimberly Guilfoyle was there, former NFL star Herschel Walker attended, Indiana congressman Jim Banks and Colorado congresswoman Lauren Boebert. Also, Stephen Miller appears to be there as well.
"The couple has very different hobbies and seems to prefer their independent activities, but no one should read too much into her absence," the outlet reports. "The source adds that Melania "has a good life and knows it," so this shouldn't be seen as a sign that there is trouble in their marriage. And Trump didn't have many of his family members in attendance — only Donald Jr. and his girlfriend. Eric and Lara Trump chose to acknowledge his birthday on social media while daughter Ivanka couldn't be bothered at all."
The polinews.org wrote, Melania has slapped her husband's hand away on many occasions. Reportedly the couple has separate bedrooms. They are not in a loving relationship, and instead, perhaps it's just a financial one. Anyone's 75th birthday should be a big deal but, Trump's family is weird and the children are not getting love from Donald Trump either.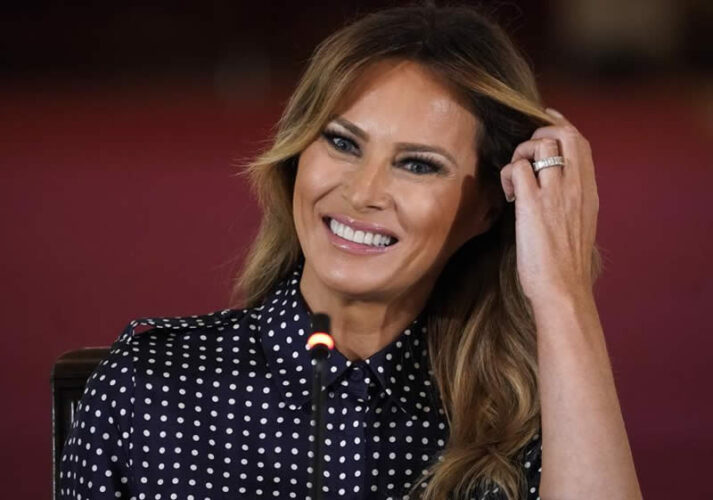 On the other hand, President Joe Biden and his wife, Dr. Jill Biden, seem to have a very loving relationship. Well! Love can be seen in the couple after four years of a loveless relationship.