One of the most outspoken bystanders, when a Minneapolis police officer shot and killed George Floyd three years ago, is suing the city, claiming he was assaulted and suffered emotional distress while watching the handcuffed Black man beg for his life, go limp, and stop breathing.
Donald Williams of Minneapolis filed the lawsuit in Hennepin County District Court on Tuesday.
According to the lawsuit, while now ex-officer Derek Chauvin kneeled on Floyd's neck on May 25, 2020, he threatened Williams and other bystanders with a can of mace, shaking it at them after Williams expressed concern for Floyd.
According to the lawsuit, Chauvin and another now-former officer, Tou Thao, taunted Floyd, Williams, and other concerned bystanders, and Thao placed his hand on Williams' chest. Williams took those actions as threats, according to the lawsuit, and he was concerned for his own and the other witnesses' safety.
According to the lawsuit, Williams is seeking more than $50,000 for each count, which is the standard dollar amount that must be listed in Minnesota if a plaintiff intends to seek anything more than that amount. He is charged with assault, intentional infliction of emotional distress, and negligent infliction of emotional distress.
According to the lawsuit, William has suffered emotional distress, pain, suffering, humiliation, embarrassment, and medical expenses as a result of the officers' actions. In an email, a city spokesperson told The Associated Press that the City Attorney's Office had no comment.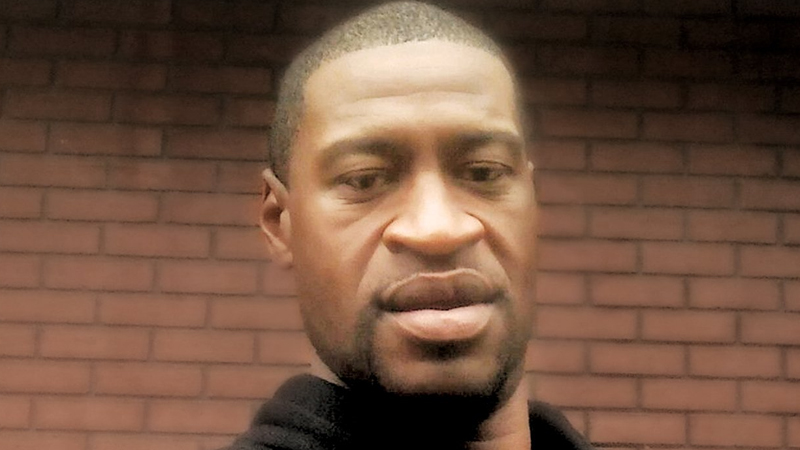 Chauvin was sentenced to 22 ½ years in prison after being convicted of state murder and manslaughter in Floyd's death. Chauvin also pleaded guilty to a separate federal charge of violating Floyd's civil rights and got a 21-year prison sentence on that count. He is serving both sentences concurrently in an Arizona federal prison.
Thao was recently convicted of manslaughter and is awaiting sentencing on that charge. He was also found guilty of violating Floyd's civil rights and sentenced to three and a half years in federal prison.
Floyd, a Black man, died on May 25, 2020, after Chauvin, a white man, pinned him to the ground for 9 ½ minutes while pleading for air. The killing, which was captured on bystander video, sparked protests around the world and prompted a national reckoning with police brutality and racism.
During Chauvin's trial, Williams, a former wrestler and mixed martial arts fighter who also worked security, testified. He claimed Chauvin appeared to increase the pressure on Floyd's neck with a shimmying motion, to which he responded Chauvin that he was cutting off Floyd's blood supply.
During the trial, Williams was asked if he became angrier as the arrest progressed, and he admitted that he did. He also didn't disagree when a lawyer for Chauvin said Williams called Chauvin a "tough guy" and a "bum" multiple times.
According to the lawsuit, Thao met with Williams and touched him after Williams expressed concern for Floyd's safety. According to trial testimony, Thao was facing the bystanders and admonishing them to stay on the sidewalk when he appeared to step off a curb.