Back in January we reported that the cast of the upcoming Entourage movie was filming some wild party scenes with topless models in Miami aboard the impressive $30 million Usher super yacht. Now the vessel's owner, tech billionaire Michael Saylor, is using the luxury yacht as the crown jewel in a new company called Fleet Miami that he's positioning as, according to a post on his Facebook timeline as reported by Pursuitist, "NetJets for yachts, albeit more exclusive and less ambitious."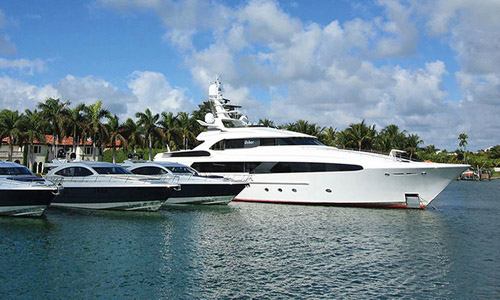 Saylor intends to sell memberships starting at $250,000 per year, which will give cardholders access to the 154-foot Usher, as well as Saylor's other yachts — including the 147-foot Feadship Harle, the 87-foot Warren Yacht Moksha, and the 36-foot cruiser Julia. "Michael Saylor saw a big need to simplify not only the ownership of yachts but also the need to streamline the charter process," Captain Glen Allen, fleet captain of Fleet Miami, tells The Super yacht Owner.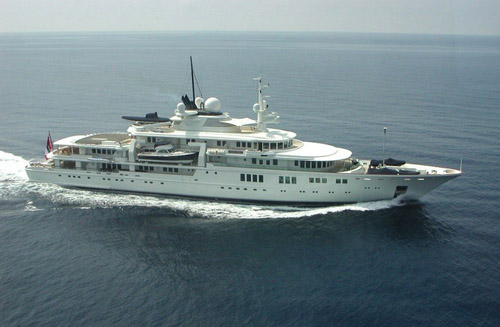 "Mr. Saylor hates inefficiency. He looked at how when we added a second and then third yacht to his stable, the crew became much more efficient. He saw that with multiple yachts we could utilise the crew much more efficiently. But then the inventory of available days of use grew and he was not able to fill those days — he felt we needed a system to take advantage of that." Can't afford a full membership? Saylor is also selling seven-day charters through the Florida Keys for $70,000 to $280,000, depending on which yacht you choose.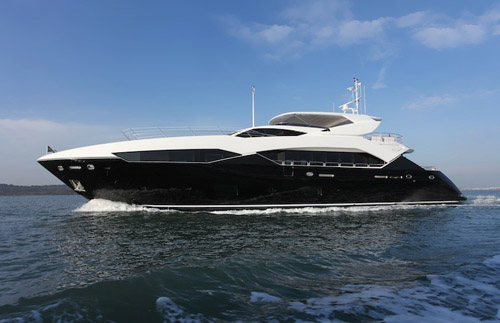 Usher, which had been available for charter at $225,000 per week, is a high performance motor yacht built by the renowned Delta Marine shipyard in 2007. It features one of the most distinctive interiors of any vessel, with a tropical-themed design scheme that includes custom glasswork, bamboo, leather and rich exotic woods (like Wenge, Bubinga and Koa). Perfect for partying, it features a hot tub, wet bar and two onboard margarita machines. Saylor, once the richest person in Washington, D.C., lost an estimated six billion in a single day during the tech bubble in 2000, but has since recovered a fair amount of his fortune.   Justluxe