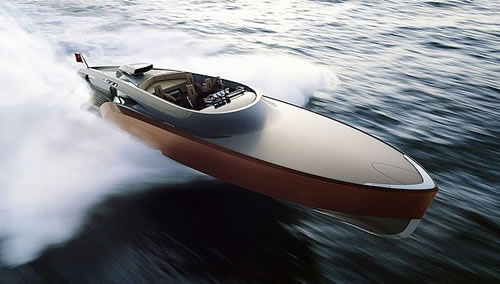 UK designer Claydon Reeves has unveiled a new limited edition motor launch design dubbed the Aeroboat that pays homage to the Spitfire, the most famous fighter plane of World War II. It's powered with a supercharged version of the Rolls-Royce Merlin V12 engine, a power plant first produced in 1933 which was used in many of the original Spitfires as well as other British military aircraft.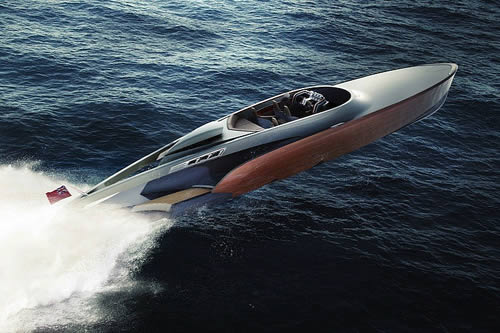 Fitted with a bespoke gearbox and final drive, the Aeroboat can achieve speeds of over 50 knots, making it one of the fastest small yachts ever built. Though they have since been replaced with more modern versions, Merlin engines remain in Royal Air Force service today with the Battle of Britain Memorial Flight. They also still power many restored aircraft in private ownership worldwide.
In keeping with its heritage, the Aeroboat is designed in Britain using materials sourced locally and built in a British shipyard on the famed Solent strait off the Isle of Wight. Each example will be built using a combination of carbon fiber and lightweight wood veneer. The interior takes inspiration from a classic sports car, featuring hand-stitched leather and a wooden dashboard. Analog gauges and a joystick throttle evoke the design of a fighter plane, complemented by a state-of-the-art touch-screen navigation system.
Only ten Aeroboats will be built, each tailored to the customer's specifications — from cockpit layout and interior trim to engine specifications and exterior finishes. The boat will be priced from about $3 million to $4.5 million.
Source: justluxe