As the high-performance, side-by-side pickup and SUV markets grow in popularity, we've seen more and more impressive turnkey off-road models, although few are portrayed as so significant. A technological leap as a "Thundertruck" concept by Wolfgang LA, a versatile electric off-road vehicle that accelerates from 0 to 100 km / h in just 3.5 seconds.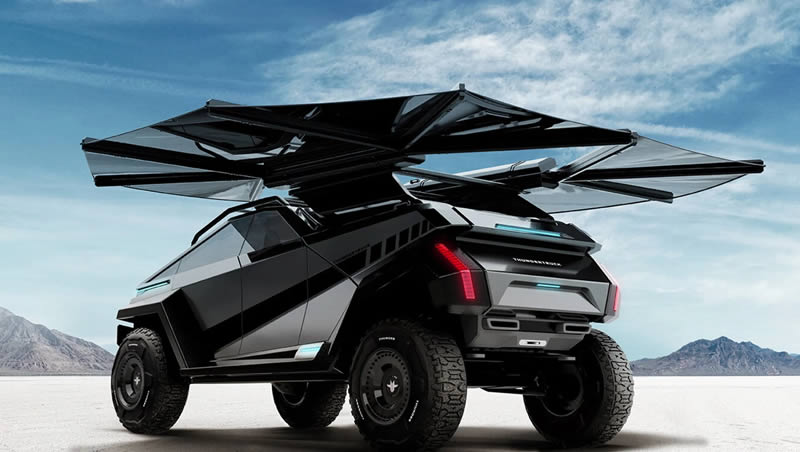 With a Cybertruck-like design, the Thundertruck has a full-size sliding kitchen, integrated retractable vehicle loading ramps and folding stairs, 6 'beds, an integrated roof tent, an innovative HD roof rack, and a set housing separation system. a twin-engine drive train with folding sun awnings and a 180 kW, 400-mile battery.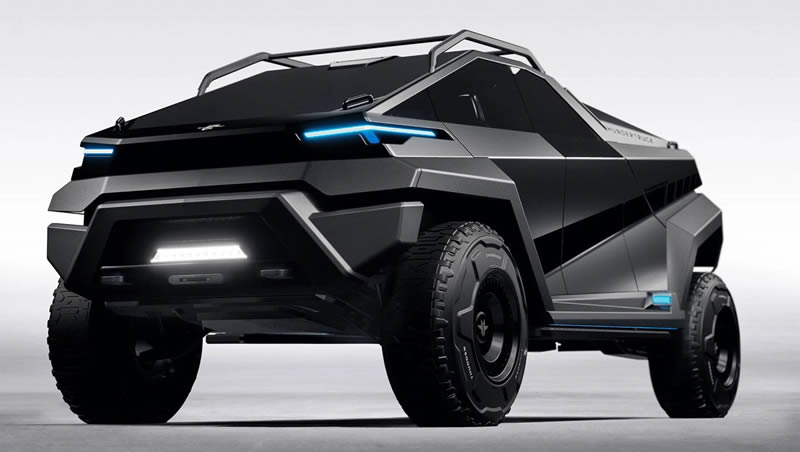 The futuristic cabin of the Thundertruck has a head-up display and a central holographic display that receives real-time information from an onboard aerial drone pioneer that the EV off-roader can deploy. And let's not forget the range extender unit, a battery pack, and storage unit that runs on its own axle and wheelset and is attached to the rear of the EV and turns it into a 6 × 6.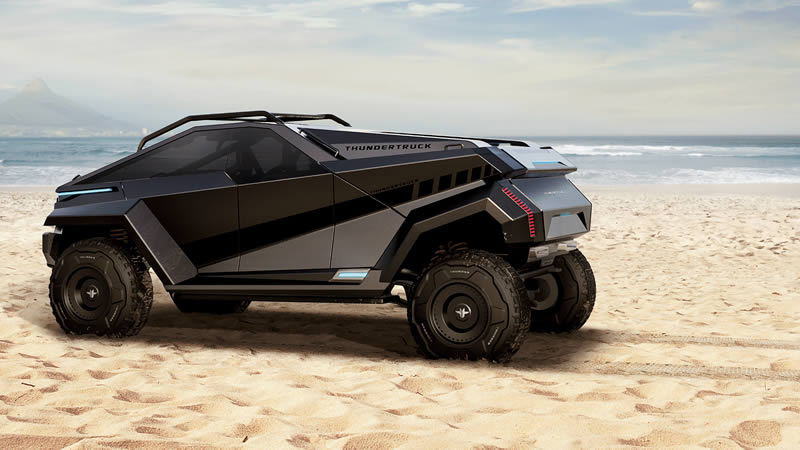 The range extender unit can act as a mobile power bank for charging other devices and not only supports more than 560 miles of autonomy per charge, it also increases torque by 50% (up to 1,200 ft-lbs) and horsepower by 17, 5% (to). 980 hp) and increases traction, payload, storage space, and trailer load, bringing the latter specification from 7,500 lb to 1,100 lb.
So far, the Thundertruck has only been in rendering, but considering that the vast majority of the pickup SxS hybrid's technology and features are already available, there's no reason the EV shouldn't be built in real life when Wolfgang gets the necessary support and support.